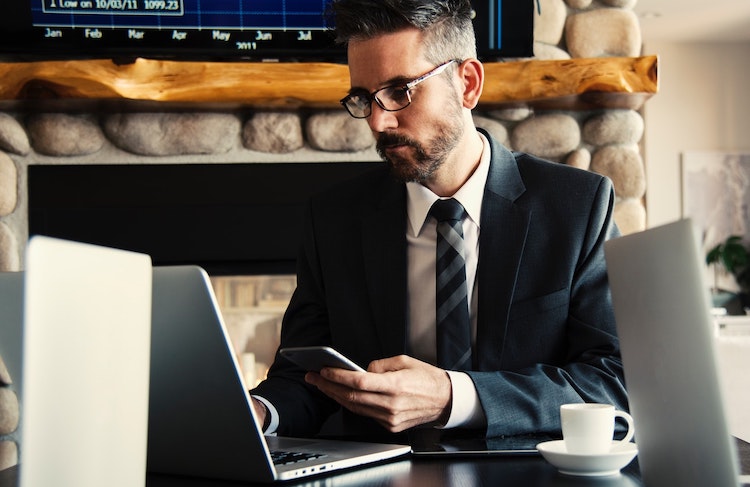 Executive dating can be extremely difficult, and you'll likely find yourself running into a wide variety of challenges. Today we'll discuss 8 different dating tips, that will help you navigate dating as a busy executive.

1. Your resume should not be the main thing that matters when it comes to dating. You've obviously gotten your job position through years of hard work, and your resume is probably extremely impressive. However, dating is not a job interview. Your job history is not the main focus. Make sure that when you're going on dates, you're talking about your likes, dislikes, hobbies, and not just your career. Your date is trying to get to know you, so make sure you're allowing them to do this by sharing information that isn't always career focused.
2. You'll have to learn how to manage your time efficiently.
 You can hold a highly demanding career while dating, however, it obviously will be a challenge. You don't need to quit your job or make any drastic sacrifices in order to date. However, you have to be realistic when it comes to budgeting your time. You have to find a way to make time for date nights. This may mean cutting back one day a week at work if possible or finding ways to make sure your significant other feels included in your schedule in creative ways. For example, if there is a work event where you feel comfortable taking your date, then this can be the perfect opportunity to still be present at work while also making your date feel included. Try finding ways to manage your time or include your significant other in your work, however your schedule will allow.
3. Make sure you're looking in the right places. 
Do you know who understands your schedule the best? Other people who work in the same industry as you or people who have a high-demanding career in general like you do. You can find these people at networking events or on websites that understand what you need and what you're looking for. Ask yourself where people with careers or lifestyles similar to yours gather in your area and consider trying to look for a potential date in one of these places. It will be much easier to explain your schedule and your lifestyle to someone who faces the same challenges.

4. Make sure you aren't getting stuck in your work persona. 
At work you're used to calling the shots and having to make difficult decisions frequently. Dating however, is going to be different. You're not in your work persona when you're out on a date. Dating doesn't require you to constantly make stressful decisions or be the one who is constantly in control. Dating is supposed to be relaxing and fun. Just remember to be your true self when you're on a date, not who work requires you to be.
5. Make sure you're looking for a partner that will truly understand. 
Not only will you have to make time for dating, but your partner will need to do their best to understand your schedule. Not everyone is okay with dating a partner that has such a busy schedule and that's okay. If someone cannot understand your career or schedule, then they are not the romantic partner for you. Make sure that you're being upfront about what demands your career comes with and make sure that they are understanding of this without feeling resentment. Don't waste time dating someone who seems unaccepting of your schedule from the very beginning. Make sure you have an honest, straightforward discussion early on so you can set the expectations from the very beginning.
6. Make sure you're also prioritizing your friendships and family.
 Potential romantic partners want to know that you are living a well-balanced life. This means that you find a way to spend time with your friends and family as well as dating. This is important because your partner won't want to feel like they are the only person you see for fun outside of work. That dynamic is a lot of pressure on someone. Of course, they understand that your schedule is likely more packed than the average persons, but it's still important to find a way to make it all work. After all, if you both are considering starting a family in the future together, they'll want to know that you can balance your time appropriately.
7. Make it a daily routine to check your dating profile. 
If you're using a dating app or website, make sure you don't make the most common mistake, forgetting to check it! It's easy to get caught up doing a million other things and forget to check for messages on your dating app, but it's extremely important. Even just taking ten minutes in the morning and ten minutes at night to check your dating app or website can be a great routine to get into. This will also help you out when it comes to making more connections and making meaningful connections. The more you're on the app, the more you'll have time to message potential dates which will help you two establish a connection before you actually get to meet in person.
8. Just enjoy yourself and treasure the small moments. 
 It's important to remember that dating is supposed to be fun. It's great to have long-term goals in dating, many of us do, but the small moments matter too. If you and your date are having a good time together, then that's all that matters. Even if things don't work out and a relationship doesn't form, it was still a great experience. Eventually you'll find the perfect match, but until that happens, just learn something from each date that you go on.
Dating as an executive is challenging and not a lot of people truly understand just how busy you are. Just remember to try your best to manage your time and keep a positive attitude. Sooner or later, you'll find the perfect match that understands the demands that comes with your career.