Are you interested in dating professional women? A professional woman is one who has a strong focus on her career. She may be a doctor, lawyer, or the CEO of a big company. You may have personal reasons for doing so. Perhaps you're a professional man who wants to interact with someone who understands the difficulties of working professional life. Perhaps you want to achieve better success with a professional dating and hope to meet the right woman for a lifetime of love.
Here are ten tips for dating professional women to help you achieve greater success on dating sites.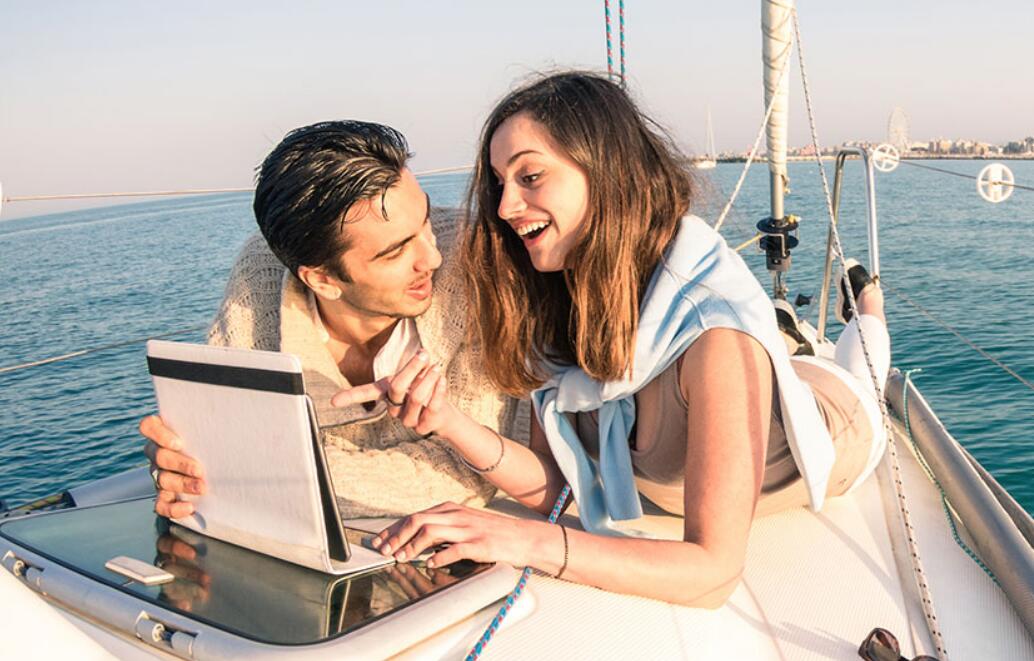 1. Try online dating.
Find a great online dating site for professional singles so that you can date outside of work. This will increase your odds of finding the right woman to date, rather than risking your reputation at your workplace.
2. Use proper language.
A professional woman is interested in dating mature men, not ones who act like children. Use proper English or Spanish or other languages, not slang words, in your email or text correspondence, and when you're out in public. If you're a professional man, then it's important to act like one, or she'll quickly think you're just a scammer on the site. If your words are professional, she'll stop and read your online dating site messages to her and perhaps even respond back.
3. Have a professional dating profile.
The photos you post should be of you wearing professional business wear. After you've set up your profile have one last look through it. Ensure that your grammar and spelling are perfect and that you've used full sentences. If you're uncertain, have a good friend go over your profile for you. The goal is to tempt available professional singles to view your profile and then to send messages to you.
4. Don't discuss politics.
Even if you both approve of the same party, you may still have disagreements on certain issues. It's best to save this topic of conversation for another day.
5. Don't be negative.
Professional women have had their share of dating failures too. An initial meeting isn't the time for ranting about past dates or relationships. Be positive. If someone asks you a question where you feel you can't be positive, suggest that you skip that topic until a later date when you know each other better. From your dating profile to an actual date at a coffee shop, put a smile on your face and try to think up only cheerful and happy topics to chat about.
6. Nothing wrong with pre-screening.
If you have a specific goal in mind then there are ways to pre-screen your dates without appearing negative. Be clear in your dating profile who you are seeking. Perhaps you're seeking singles, not divorcees, or professional women, not unemployed. You may even want to include that you're into sports or jogging, or other aspects of your life that you feel will be important for your dates to also enjoy. But if you see that she might be passionate about a hobby or sport that you're not, that may be a deal-breaker and you'll want to move on to the next professional woman profile.
7. Ask for an in-person date.
You can text all you want, but it will be difficult to see if you're really a good match this way. A phone call or two is recommended. Then after a certain point, you really should ask for an in-person date. Be the one to ask, though a professional woman may certainly ask you for a live date too. And if you think she'd be a great match, then it's important to meet her before some other man does first!
8. Spend time each day.
You'll increase your chances of success when you check into the online dating site or app each day. Be sure to browse through new profiles or try the auto-match feature.
9. Bring a small gift.
It doesn't have to be fancy or expensive. If you can figure out in advance what her hobbies or interests are, then you can base your gift on that. Otherwise, a single rose would be a lovely gesture.
10. Pay on the first date.
Traditionally, men have always paid on dates. Today, some women may be fine with paying their own way. However, you should note that marriage vows that it says that all assets will be shared equally among the couple. So for the man paying, it's not just about tradition but that you're also making a meaningful gesture that you want her to be a part of your family.
Remember to follow these ten tips and to remain friendly and respectful during your online professional dating experiences so you soon achieve wonderful success in finding the perfect professional woman for you!