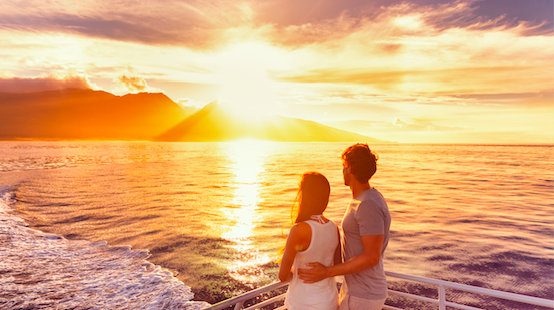 Creating an attractive dating profile on Millionaire Match is crucial to finding a mate on the millionaire dating site. Even on normal dating sites that anyone can join, there are several common mistakes that lead to unused accounts and wasted time. These mistakes can cause even more problems on a site like Millionaire Match because the competition is stiffer. Profiles that don't stand out and even repel other users won't be successful.
Here are a few tips to help your millionaire dating profile differentiate itself from all the others on the network and attract interesting people:
Above All, Be Honest
Others using the dating site are looking for interesting people who are who they say they are. Millionaire Match works hard to eliminate catfish accounts and users who are less than honest, but there's still some room to be dishonest on your dating profile.
It's okay to embellish or exaggerate a few things about yourself, but these small dishonesties need to add up to a profile that represents you and your personality. Trying to guess at what men or women will want to see in your profile will only lead to bad profile writing, which most Millionaire Match users can see right through.
Show Some Vulnerability
Don't reveal all your deepest, darkest secrets on your dating profile. You'll scare other users off. However, part of being honest is revealing a bit of yourself that others don't know about you. Don't be afraid to show how hard you work, the struggles you've overcome to be successful, or even what frightens you the most. Singles on dating websites are looking for someone they can connect with. If you fill your profile only with your accomplishments and pictures of you looking happy and successful, other users will wonder what your real story is.
Keep it Simple
It's good to show more private aspects of your life, such as your goals, how you overcame difficulties, and your interests. Being honest and a little vulnerable is often refreshing for most online daters. But there's a tipping point. If you share too much of your inner struggles, fears, dislikes, etc., other users will see starting a relationship with you as too much work on their end. Everyone's complicated, and you need to be honest and yourself, but people expect to see the 'real' you, complete with all your complications, when they meet and get to know you, not when they're scrolling through your Millionaire Match profile.
A good way to think about being honest, vulnerable, yet uncomplicated is to use positive language throughout your profile. Instead of railing against your business partner for cheating you, for example, write about how you've persevered in the face of adversity to be successful.
Edit Out all Clichés
Ladies and gentlemen, the time when writing things like "I love long walks on the beach" was cute is over. Clichés like that aren't endearing anymore, and they may even cause suspicion, since writing the same dating lines can be a way to hide other things about the user's personality.
The end goal when you're done writing dating profile is to create a transparent, honest summary of yourself and what you're looking for on the dating site. You want other users to know what to expect when they meet you in person. Millionaire Match users likely have been on other online dating sites before. They don't have time for cutesy clichés.
The Perfect Profile Picture
Don't choose a hasty selfie as your profile picture. Ideally, your picture should depict you in an expansive, not contracted, posture.
An example of an expansive posture is holding your arms upward in a V shape. Research has shown that men on dating sites are more likely to engage with profiles that feature women holding this V posture. The key is showing other users your body interacting with the space around it. Avoid pictures in which you're hunching or crossing your arms.
If you're unsure about which pictures to use on your profile, err toward showing your face more. Most dating site users will expect this and will be suspicious of a profile that doesn't show what the user looks like. However, you can get away with hiding your face in some pictures if you post action shots. Pictures of you doing things are more compelling than posed pictures, even if your face is obscured.
Be Specific
Good writing is specific. If you write that you 'love travel,' for example, add a few places you've been or where you plan to go next. Put yourself in other users' shoes. If you read that potential date loved to travel, for example, but you didn't see any places they've gone, you've just spent your time obtaining very vague, uninteresting information about that person. When you see a list of destinations, you have something concrete to be interested in, and a place to start a conversation.
Put Your Best Foot Forward
Millionaire Match has been helping form relationships between successful people for nearly 20 years. Each member is verified before they join and create their dating profile, which lowers the risk of people being dishonest on the platform. Millionaire dating is complicated, but by using these tips, you'll find your perfect mate in no time.