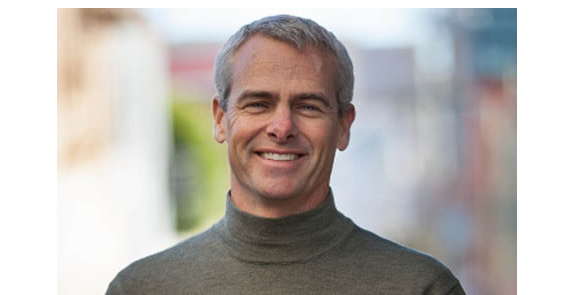 Athletes may meet in the gym, on the field or maybe the court, but Strava allows them to meet online. Strava was launched in 2009 to connect athletes all over the world in place of camaraderie and a little online competition. After two years of launching, the app only boasted 5,000 members. Today, there are millions of online subscribers. MillionaireMatch got the scoop on how Co-founder and CEO, Mark Gainey, landed funding in what seemed to be a narrow target focus for any company.
Strava recently closed Series E with a total funding of $41.85 million in six rounds. Gainey admits it wasn't easy to get investors at the beginning especially since it took quite a while to gain any traction. "We went deep with one audience, which is why we went after the cycling community. We were often criticized. A lot guys wouldn't invest in Strava, because they thought it was too small of a market. They didn't think it would actually grow. Our thought was if we can get this group right, we can roll this across different verticals," Gainey said. And it turns out, he was right. "We became global very quickly. About 78% of our membership is outside of the United States. So we have to figure out exactly how to do that, how to support our national brethren out there," he said.
Not only did the membership grow, but the company grew, going from six to 125 employees. Strava also has three offices across the globe in San Francisco, Hanover, and the UK. Gainey has always enjoyed sports growing up in Reno, Nevada. He doesn't remember his life not being active. Strava seemed to be quite a natural business to create. But, when Gainey arrived in Silicon Valley in 1991, he started in a venture firm. After working in the firm for five years, he grew a desire to be on the other side of the table. His first business launched in 1996, Kana Communications, Inc.
"We had this focus and thesis that if we could build digital products and services for athletes, they would pay us for it. Let's make something of high value in which they would want to pay us," Gainey said about starting Strava. "With zero marketing, there was a really interesting viral effect within the athletic community," he continued. Every company has their core values, and Gainey holds one of them as the main reason for the success of Strava. "Our vision was to build a trusted brand," he said. "Authenticity. We try to be authentic. It is one of the core values of Strava," he explained.
As Strava continues to grow and build on its community of athletes around the world, Gainey isn't on autopilot just yet. "My concerns are two-fold. I'm concern someone has a startup that I don't know about that's going to rob us of opportunity. That's who I am mindful of. Where's the startup I don't know about?" Though apps launch everyday, I doubt Gainey has to worry.
For more information on Strava, visit www.strava.com.