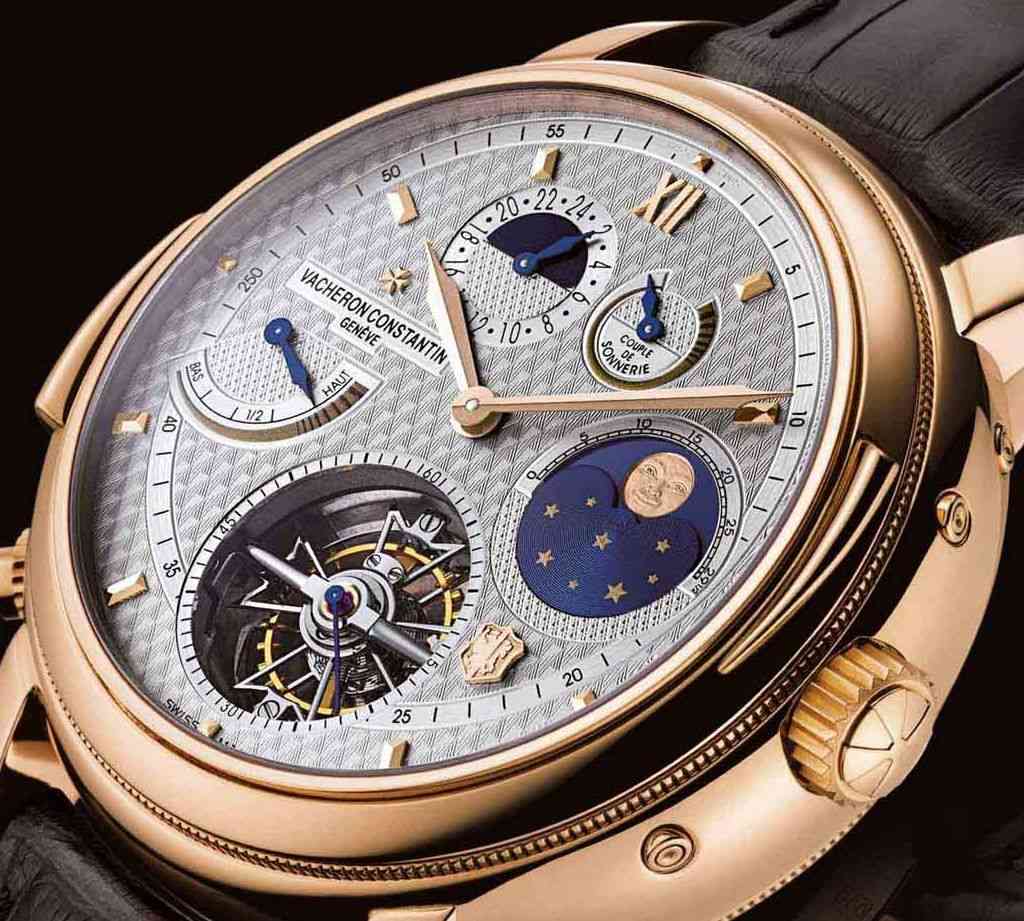 Among a wide range of luxury watches and brands, there comes another name in the spot light. Vacheron Constantin is the famous brand for crafting the luxurious piece of watches and through back to 1755 when Jean-Marc Vacheron and Constantin collaborated for a joint venture. Starting from that era until the present day, the company thrived for fame and spotlight and after their untiring efforts and hard work the company was regarded as the brand that manufactures superb complications and exquisite wristwatches coveted by even the most discerning collector.
Out of many ultimately sophisticated and ravishing creations by the brand, one of the wrist watches termed as Vacheron Constantin Tour De I'LLe is attracting the gazes of spectators and is constantly a hot topic among people. Created exclusively in a number of 7 articles, it is one of the most complicated watches that it is something out of this world. Words are not enough to describe this masterpiece of horological engineering. When the watch strikes the quarters and minutes sounded by the sonorous repeaters, it seems like an angelic version and takes you to some other direction. Such a masterpiece deserves to be showcased in the museum as the true piece of artistic characteristics.
Coming towards its features and specifications, the watch is made of 834 individual pieces, and it took 10,000 hours for completing the blueprints of design work. It is stated as the Geneva quality hallmark and bears a secret signature at 12'o clock representing (1755-2005). Featuring a rear dial, the top and center represent the months of the year and the bottom displays days of the week. It is equipped with the functions of representing hours, minutes, subsidiary seconds, moon phase, moon age and perpetual calendar; the watch further serves for the display of sky chart, sunrise, sunset, the equation of time and striking torque. Such functionalities add more complexity to the watch and make it a worth purchasing article.
Furthermore, to add more royalty to the watch, it is adorned with 18 carats rose gold crown fluted with the VC logo. The bezel material is 18 karat gold whereas the crystal material is made out of sapphire crystal that is glare proof. The strap of the watch is mended out of deep brown alligator leather while the clasp is made up of 18 carats rose gold tang buckle. The watch is made to provide a 58-hour power reserve with the engine of caliber 2750 manufactured with 38 rubies and 18,000yph.
Being a historic piece of art, the watch is worth $ 1,400,000,000 that is truly justified with the assemblage and manufacture of the article with its unparallel beauty and class. The exciting features and ravishing design make it a must present article in the wardrobe and ranks it on the list of most luxurious and pricier article among others.