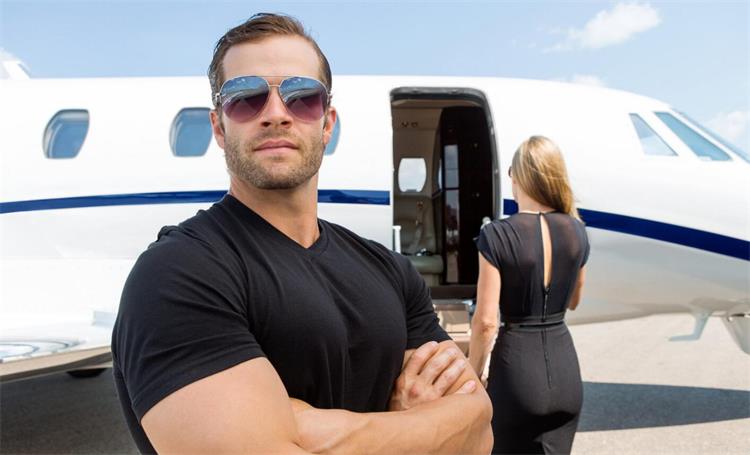 Dating a pilot can have its own unique pros and cons, considering everything that comes with the job. Pilots travel very often, which means that it takes a lot to maintain a stable relationship where both of you feel understood. Here are 7 things you need to know when navigating your way through the pilot dating world:
Have realistic expectations for communication
Dating a pilot can be extremely anxiety-inducing and isolating because you have to be adaptable when it comes to communication. Your significant other won't be able to call or text you when they're flying. There will also be times when they're in a completely different time zone, or they're not able to call or text right away as they're making their way to their hotel for the night.
Don't worry, there's a simple solution to this! Your significant other can send you their flight information before they takeoff, that way you aren't sitting at home worried about their safety until they have the opportunity to reach out to you themselves. This of course might be dependent on how long you've both been dating, but another easy way to practice good communication is to schedule times to Facetime or call each other. For example, you know that once they reach their hotel room for the night, you can expect a call or a Facetime from them.
Make sure your schedule is adaptable
There might be days where you were looking forward to a Facetime at 7 PM sharp, but now your pilot's flight has been delayed. There is only so much that your partner will be able to predict, so try not to grow frustrated with them when schedule changes happen. Be open to the fact that you might have to adjust scheduled calls.
In addition to this, you never know what weekends or Holidays they will end up working. Pilots usually get their schedules a few months in advance, which means that you won't know if they are working during a certain Holiday until it's a few months out. Prepare for the possibility that they might be working during Christmas or New Year, and plan to celebrate on a different date instead.
Make sure you have a great support system
While your significant other is away, you're going to want to know you are surrounded by loved ones that you can spend Holidays with and depend on when you are going through a hard time. This could mean, moving to be closer to family members or going out more to build strong friendships in the town you live in.
Especially if you have kids, you will often find yourself needing an extra hand. As the old saying goes, "it takes a village" when it comes to raising kids. It's also a great idea to become friends with the significant others of other pilots because they'll be able to understand circumstances that other people might not.
Take this time to explore new hobbies
You shouldn't expect the person you are dating to take up all of your free time, even if they aren't a pilot. However, when you are dating a pilot it's even more important that you don't make this mistake. While your significant other is away, this is the perfect time to pour your time into a hobby that you've always wanted to pick up. Try picking up a cooking class, start volunteering, or try a new exercise class.
Learn more about what they do
Dating a pilot is difficult not only because of how much time you'll end up spending away from each other but also because it can be anxiety-inducing. It's scary to think about what could happen to your significant other while they are in the air. That's why it's important to really learn more about what your partner does so that you can weed your way through the myths and have a better understanding of what safety measures are in place to keep your partner protected.
It's also a good idea to learn more about what they do because you want to let them know that you support their passion. Don't feel pressured to learn every single detail about what they do, just some general information so that you can have a better understanding of what they do. If you're not sure where to start, try asking them specific questions. Ask them three specific things they love about their job and three specific challenges they face at their job. This will help you gain a better understanding and it's a great conversation starter.
You need to feel supported too
It's important that they feel loved and supported while they're away from home, but it's important that you also feel this way. Make sure that your needs are also being met and that you get the communication you desire. When your pilot is home, you also deserve the same flexibility and passion you provide for them. Pilots are used to eating out constantly and living out of their suitcases. When they're home, make sure that they respect your boundaries and that you have a routine at home that works for the both of you.
Offer them a little extra help
Your pilot's schedule will be chaotic at times, but there are small things that you may be able to do to help! When your pilot is getting ready to go to work, you can help look up their flight information before they leave for the airport. You can also help them run errands before they have to leave. This will help them make the most of their time, and they will greatly appreciate any help you have to offer.
Not a lot of people are able to understand everything that comes with dating a pilot, but it can be a very rewarding experience. As long as you have realistic expectations and know that you can handle the distance that comes with pilot dating, you will have a fulfilling relationship.