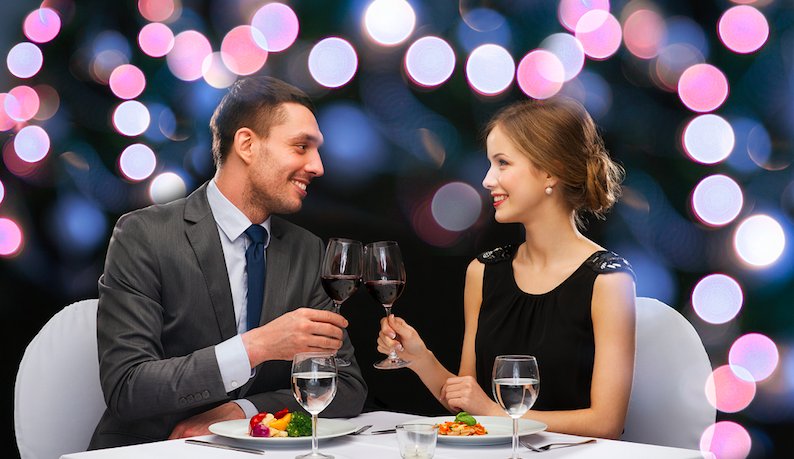 Are you looking to storm your first date and wondering what to wear and the apparels to skip because of course, you don't want to mess up with your first impression? We get you and understand the nerves you have been getting as well. This is why we are here to help you with this dilemma and get how to dress to kill for millionaire dating.
1. Too tight, too uncomfortable
Remember you are dressing to express and not to impress. A lot of us make the mistake of dressing too tight that can be downright uncomfortable. The last thing you want is to wear the kind of clothes that will keep you suffocated throughout the evening thereby spoiling it. The smarter solution is to just dress in clothes that fit you fine. We don't want too tight or too loose fittings.
2. Brands are good
Being a millionaire, we are pretty sure you must own some of the finest labels in the world of apparel. So, it comes as no surprise that most people choose to wear the costliest brands that cost a bomb. There is no harm in doing so, but a very important point that we need to add here is that you need to refrain from flashing it or talking about it. You don't want to let your prospective partner know the price of your apparel. Dress in big brands because you can buy them, don't make propaganda out of it.
3. Don't have to reveal too much
Just because you want the date to work out, you don't need to dress provocatively. Even if you want to roll in the sheets right away, you don't need to scream about it. So, the smarter thing that you need to do is wear the right and dress appropriately. Too revealing clothes may give off a wrong signal and show you as someone who is on the lookout for one night stands.
4. Don't wear too bright
While we love colors, we are not the best believers in dressing in too-bright clothes. You need to know how to draw a line. By choosing to wear too bright a clothing, you may come across as overzealous. Of course, this isn't something you need to do. So, while we are not asking you to choose dull shades, go for subtle ones that fall in the neutral zone. These neutral colors look good and at the same time, they don't portray you as someone who is screaming for attention either.
5. Be confident
The idea should always be to wear your confidence and own it. No matter what you choose to wear, you have to believe in it and be confident. Some people can dress provocatively and be so confident in their skin that their dress is the last thing that you will be talking about. So, if you can truly ace the confidence game, you can have the liberty of wearing whatever you want. Confidence can be the best accessory.
6. Jewelry is a strict no-no
Just because you can afford it doesn't mean you are going to flash tons of rings and even neckpieces. Keep it classy and elegant. You may sport a very costly neckpiece if it is subtly designed. But keep it minimal on the first date because you don't want to come across as someone who is obsessing about money all the time. Your date already knows you are a millionaire, you don't need to prove it by dressing like that.
7. Don't forget to wear a smile
When we are talking about what to wear and whatnot, we want you to know that you shouldn't miss your smile. Always wear a smile as it is something that truly completes your look. When you add a smile to your face, it makes you so much more approachable and this could turn your first date to be magical in a lot of ways.
8. Refrain from wearing too much makeup
There is no harm in dressing up for your date but we want you to keep it light for the first time. Do not pile up too much makeup. Dashing a little foundation and wearing your favorite lip color and accentuating the eyes is perfectly okay. But, do not overdo it with the highlighter, bronzer, and tons of makeup accessories. Come across as someone who owns their skin and looks.
So, with these tips by your side, you should have no trouble dressing right for the first date. Of course, impressions are very important and so you should take your time and dress well for your date night.
We also recommend checking out MillionaireMatch as they are one of the top portals for the best tips and the perfect partners for millionaires. Their endless success stories are proof of how they have helped so many people find their perfect partner.
You will also get to hear directly from fellow millionaires as to what they did on their first date and the inspiration can turn out to be handy.
In the end, we just need to add that be your usual self and stay cool and composed because the right date will come along when they need to. So, good luck and cruise along.