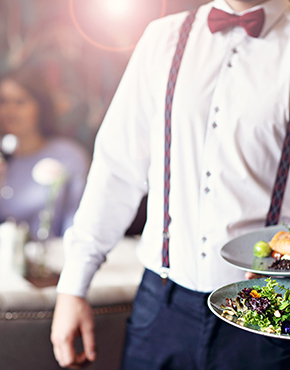 The Love
Open: 11:30 AM - 2:00 PM, 5:00 PM - 9:00 PM

Location: 130 S 18th St Philadelphia, PA 19103

(215) 433-1555
We wanted to have a lunch out for the first time in ages, and so we booked a spot at The Love's outdoor seating area along the street in front of their restaurant. It was cold day, but the hot air being piped in to the individually sectioned-off tables made it comfortable. We made the reservation on Open Table, and it's a good thing we did, because when we left, we saw a huge line of people waiting to eat. The staff were professional and crisp, like any good dining experience, but it just happened that the dining room was outside.
As for the food, it was very good. I got the "Take Me Away" (fried nashville hot chicken, griddled brioche, pickles, and comeback sauce), which was wonderful. The chicken was tender and moist, the outside was crispy and very well seasoned, the sauce was impressively spicy, and even the pickles were good. And it paired well with a Wyndridge Original apple cider. Dessert was the Apple Marzipan Tea Cake, which again, was very tasty.
Overall, The Love was fantastic. It made us so happy to be able to eat outside but still have a great dining experience. I would definitely go back.