After some negotiations, we completed an acquisition of a dating app called "MM" on March 22, 2019.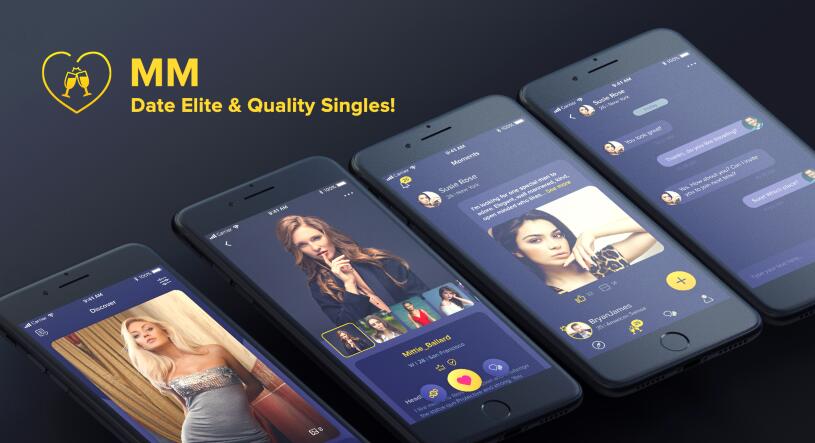 The MM app positioned itself as elite dating, which aims at the same exclusive dating field as our brand MillionaireMatch. After further analysis and discussion, the whole deal was sealed in three days. Besides, the Indian app team made it clear that they will keep working for the MM app and try to improve it even further in the near future. We believe that we are now in a position where we can grow our reputation as an elite matchmaking app and reach new demographics. But now, we're still considering whether we should fully launch into India's online matchmaking market.
Currently, MM has a very basic design but we surely have plans of adding new features and incorporating lots of details with the passage of time. But we are not sure whether acquiring the "MM" app is the first step to enter the millionaire dating market in India.
India has a good population of singles who are willing to experiment with online dating and check out their different options. The key idea is to find the right target base, offer them a befitting app and load it with features which make it interactive enough for people to use it.
We have achieved a lot in the exclusive millionaire dating field and with new offshoots, want to expand the reach to other dating areas and markets. We surely have a lot of future plans for expansion and want to carry forward the great work which we have done so far.
About MM
MM is an elite dating app for the users to find their true partner out of numerous profiles. Now, the app is only available on apple App Store.
To download the Ios app Click Here.
About Millionaire Match
MillionaireMatch provides the original luxury millionaire dating service since 2001. It is responsible for helping more successful and attractive people find dates, relationships, and marriages.
To know more about MillionaireMatch, please visit Millionairematch.com.
To download the Android app, Click Here.