At some point you may have realized that you were narrowing your online dating chances too much. If you're like many people, you live in a city with a wide range of diverse people who are black or white, Asian, Indigenous, or from any one of the couple hundred countries in the world. There are different religions and belief systems too. Should you expand your search to interracial dating to give yourself a better chance at finding love?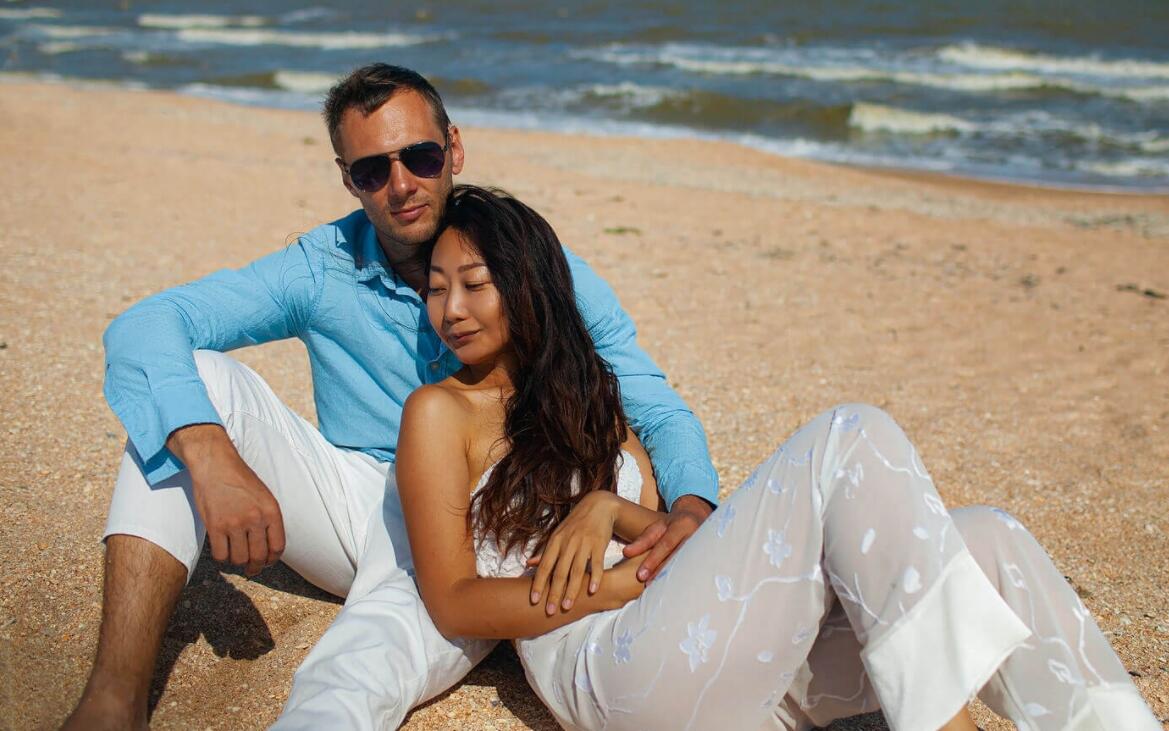 Benefits of Interracial Dating
Besides opening up your world to more people, you'll also have a vaster singles audience to choose from in online dating apps or online dating sites. Consider why you would limit your search to white dates if you're white, or black dates if you're black. Make your dating search more about your goals and interests. You can have matching morals and ethics with people from all over the world.
The Fun & Excitement of Interracial Dating
If you've never dated anyone outside of your culture, now may be the time. Not only is it fun chatting with people from around the world, but you're also opening yourself up to a new learning experience. People from other countries may have undergone amazing and sometimes tragic experiences, but meeting these people helps you to gain empathy and understanding of others. It can also be fun and exciting to meet someone who may look different than you, but who has the same feelings and emotions that you do. While outward appearances can attract initially, you'll also have fun meeting up with interesting people too!
How to Get Started in Interracial Dating?
While you may be tempted in going up to that handsome man or beautiful woman in the grocery store, chances are they already have a partner. The next best option is to try an interracial dating site or an interracial dating app. This way you can be assured that the people you are meeting are actually single and available. Of course, there are other apps for more casual relationships, but you can set those aside and focus on the serious interracial dating apps and sites so that you can find your one true love.
How Do I Choose an Interracial Dating Site?
First, decide on your dating goals. Do you just want someone for casual dating or to go to concerts with you? Or, are you seeking long-lasting love? Each dating site has a focus on a specific goal. Be sure to focus on what you're seeking too.
Another thing you may want to check for is some sort of ID validation system. You don't want to be faced with scammers; you want to know that you're interacting with real men or women who also are seeking people to date. A dating site may require you to submit identification to not only prove you're a real person but that you also live in the city you've typed into your profile.
Never choose a paid dating site membership until you've tried out their free version first. You'll need to know that it can make accurate matches for you. The best online interracial dating site should have an automated matching feature so you don't have to scroll through thousands of online profiles – all you have to do is wait for it to bring up a list of good matches for you.
How Can I Succeed at Interracial Dating?
You won't find love unless you dedicate time each day to finding someone special. You can begin by signing up for an online interracial dating site. Be sure to spend time creating your profile. Don't stick just any photograph in there. Take a recent photo of yourself dressed smartly, but not too fancy. Have a big smile in the photo. You want your potential dates to know that you're a happy and confident person. Take time to fill out the quizzes and enter in answers for your goals, hobbies, and interests. If there's a field for what you're not looking for, enter those in too. For instance, smoking and kids may be a deal-breaker. Be sure to be accurate with the dating location too. You don't want to have to drive for miles just to meet someone at a coffee shop.
Being open to interracial dating will provide you with many more opportunities to find the right person for you. You may wish to start with one or two sites to see how they work. If one isn't right for you then move onto the next site. Check the reviews and log in at least twice a day. The more time you put into your dating project, the better your chances are at finding your one true love.