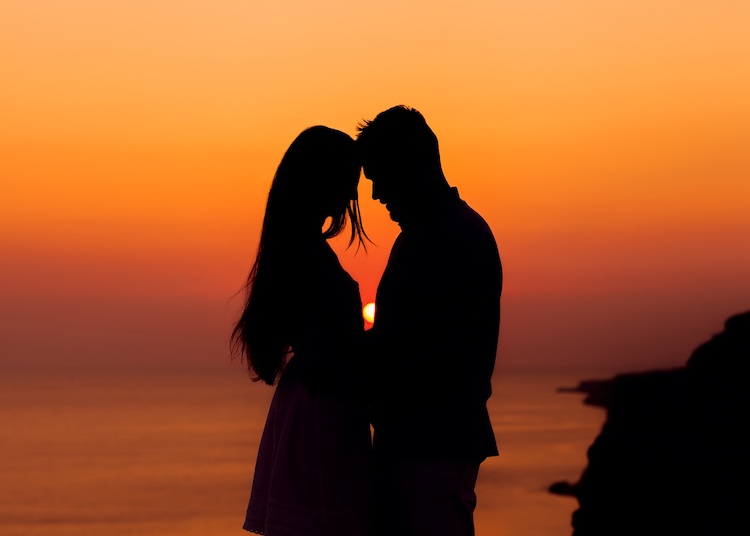 In today's world, dating can be extremely difficult if you are a Christian looking for someone who shares your faith. Read these 5 tips to learn how you can successfully navigate your way through your Christian dating journey:
Make sure you find a partner that shares your values.
Your faith is extremely important to you which means that it should be your first priority when it comes to dating. Your faith is a big part of your lifestyle. Going to church, making time for Bible study, and other routines are difficult to maintain if your partner doesn't understand or share your values. It's important that you choose a partner that also has these daily habits that align with your faith. 
When you find a partner that you connect with, it's natural that you'll both begin to think about the future. Growing in your faith is a goal that you and your partner will want to have in common. Make sure that you both are setting goals to grow in your faith together, whether it's making a goal to carve out time for Bible study every night or setting a goal to make sure you're attending church every Sunday.
Prioritize your purity.
Today's society presents a lot of unique challenges. It's safe to say that mainstream culture often indulges in behaviors that don't align with Christian values. Society consistently promotes promiscuous behavior, especially when it comes to dating, but being intimate with a partner that you're not married to can be a slippery slope.
Try to remember the reason why Christians are told to wait until marriage to be intimate with their partners. Being intimate before marriage can complicate your emotions and lead you to make decisions that you will regret. Big consequences can happen when you and the person you are dating decide to be intimate before marriage. These challenges that can arise or not something that either of you will be prepared to overcome before you have made a lifelong commitment to each other. Waiting until marriage is an important goal to have when it comes to dating.
Make sure you ask good questions on the first date.
It can be stressful when it comes to online dating. You want to make sure that your date genuinely values their religion, has good character, and that they are logistically compatible with you. It can be difficult to accomplish this on just one date but asking the right questions can definitely help. Before you go on a date with a new potential partner, ask yourself what you want out of a relationship. Your answer to this can help you figure out what questions to ask your date.
You can either prepare these questions in your head or actually write them down on a sheet of paper before going on your date. It's a great idea to have a mix of serious and simple, light-hearted questions. An example of a more serious question you could ask is, "what qualities does your ideal partner have?" An example of a light-hearted question you could ask is, "what are your favorite movies?" Having a healthy mix of questions will help you learn more about their personality and what they're looking for in a relationship. Based on their answers you can also begin to figure out if their faith is actually a priority. In order to be able to engage in a meaningful conversation with your date, make sure that you both pick a location that you'll be able to comfortably speak in. Make sure that the spot you pick is quiet and comfortable enough so that both of you will be able to learn more about each other.
Don't settle.
Wanting to find a partner that values their Christianity is valid, but it's important to remember that you shouldn't settle. You should strive to find a partner who is compatible with you, shares your faith, and who you're attracted to. You may have a pleasant date or two with someone who doesn't fulfill all of your requirements for an ideal partner, remember not to settle! You deserve a partner who you genuinely enjoy.
With that being said, you should still be willing to step outside of your comfort zone and give people a chance. Just one date isn't enough to determine what someone is truly like. Going on a date with someone who is different from people you have been attracted to in the past, can be an excellent and eye-opening experience. You shouldn't settle for someone who doesn't fulfill your desires, but you should give someone who's different from what you have been attracted to in the past, a fair chance.
Even with God's guidance, dating is confusing.
God will guide us in the right direction when it comes to finding a lifelong partner. As long as we're listening, God will give us a sign when we have found the person we are supposed to marry. However, even with God's guidance, dating can be very confusing! God will give us a sign but it's up to us to listen, and it might take some time for us to figure out what God is truly trying to tell us.
In addition to God's guidance, make sure that you're always following your own intuition. Each relationship will present its own unique challenges, and you'll get the opportunity to learn something new from each one. Make sure that you use these learning experiences to learn more about yourself and what you want out of a partner. Dating is risky, even with the guidance of God. Understand that it's okay if every date you go on isn't perfect, it's still a worthwhile experience, nonetheless.
Whether you find a relationship that ends in marriage or doesn't, you shouldn't view your experience as a failure. You will learn something from each relationship that you've been in and use it to find your perfect lifelong partner eventually. Following these tips will help you navigate through your dating journey successfully in order to find the perfect Christian partner.