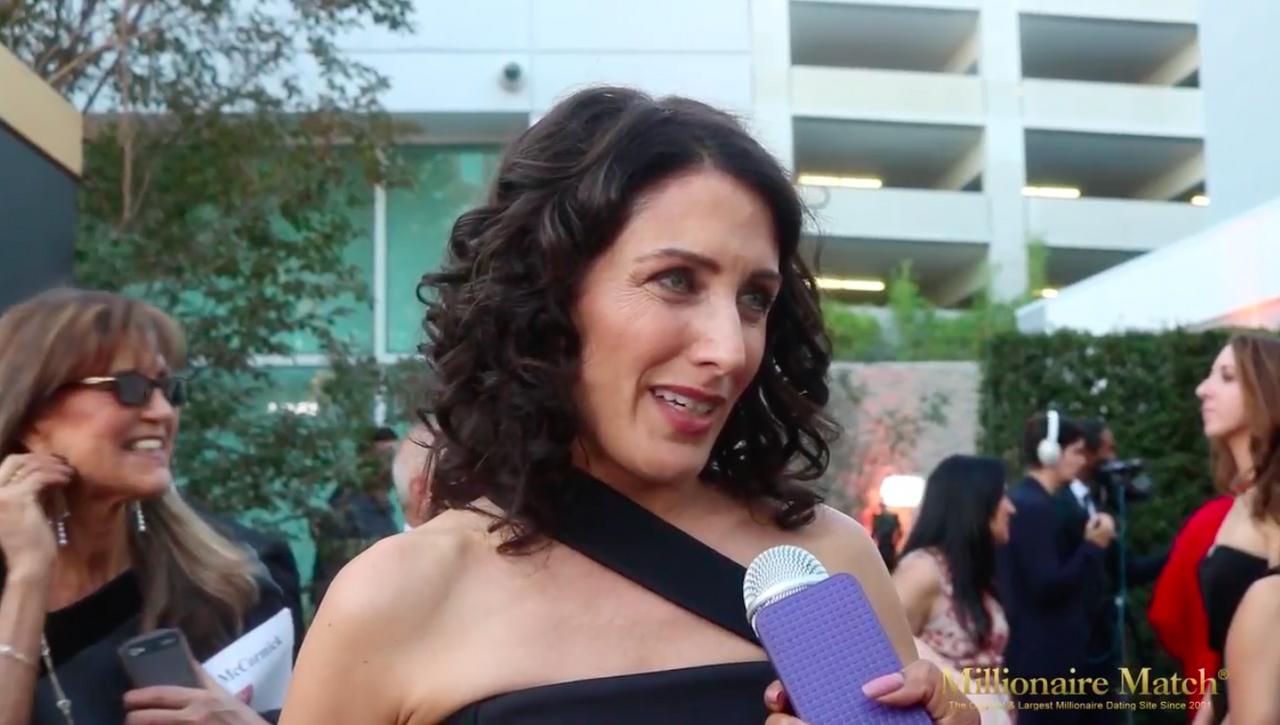 The Television Academy celebrated 70 years with over 70 stars at the Academy's NoHo Arts District campus last week. Lea Michele, Bellamy Young, Felicity Huffman, Chelsea Handler, Kevin Dobson, Suzanne Somers, Bob Eubanks, and Loretta Devine were just a few of the many stars who came out. The event brought together cast members from some of the most memorable shows from the past like The Brady Bunch, Love Boat and Seinfeld. Everyone had their eyes on a childhood favorite, Lassie, who was among the stars walking the carpet.
MillionaireMatch talked to the stars about television today, the shows we missed and even got a little relationship advice from actress Lisa Edelstein (The Girlfriends Guide to Divorce).
The Academy also honored four broadcast networks with the Hall of Fame Cornerstone Award. Ben Sherwood, Co-Chairman, Disney/ABC Television Group, Nina Tassler, former Chairman, CBS Entertainment, Peter Rice, Chairman and CEO of Fox Networks Group, and Robert Greenblatt, Chairman, NBC Entertainment were honored with the award.
Luckily for the guests, they got the chance to see the Saban Media Center where the awards ceremony was held.
The Saban Media Center, named after Haim Saban, is a state-of-the-art 600-seat Wolf Theatre- carrying the name of Dick and Noelle Wolf. All of the sound and projection equipment was donated by Dolby.
The event closed with a "class picture" of all the stars celebrating this unforgettable moment. The Academy continues to raise money to reach its $40 million goals that will help aspiring filmmakers and professionals.