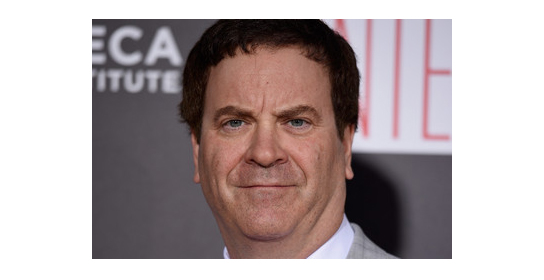 Not many people can say they are a self-made billionaire, but Todd Wagner surely can. The Gary, Indiana native went from having a negative networth to selling his company to Yahoo for $5.7 billion. MillionaireMatch got the scoop on this savvy entrepreneur.
Wagner grew up being into sports. Once he got to college, he decided to major in accounting and business. This is when he would meet his future billionaire partner, Mark Cuban. Wagner went on to law school at the University of Virginia, but soon realized he hated it. Instead of taking a new direction, he accepted a job in Dallas at a law firm. Still trying to cure his dislike for law, he decided to switch firms. It was clear now, he didn't like law.
Wagner also took a stab at real estate development, but timing was a factor. The economy was bad, which left him doing loan modifications and bankruptcies. Wagner finally decided to part ways with the law firm. He recalled how his boss responded to him resigning, "Oh please you are going to be begging for your job back in six months."
He took the leap into being a businessman and entrepreneur. He teamed up with Cuban to create Broadcast.com, an internet radio company. Getting investors was a challenge. "We couldn't get any smart money to invest in us. We had no venture capital money in Broadcast. We couldn't get any," he said.
"Every step of that journey, I wasn't qualified. I wasn't where I thought I belonged," he said. Wagner, like many entrepreneurs, made some mistakes along the way too, but he doesn't see it as failure. "I only view failure as if you dwell on it," said Wagner. "If you pivot to the next thing, it's not failure," he continued. The mistakes didn't stop him. Wagner not having a business background didn't stop the company from growing. "We went public on the NASDAQ," Wagner shared.
His advice for building your team starting with the CEO, "It's a lot of overlap. You want a CEO that can inspire. You want a lot of the same things in your employees, somebody that can inspire and lead. I always say that every has to sell." Leadership is key for Wagner when it comes to creating the perfect team. Even if the idea is trendy, the team is what matters as well as how to carry out the idea. "Ideas matter, but execution is so much more important. Not every idea you have is going to stay in the original way you thought about it. I'm certain of that. I guarantee you it will change," he said.
Wagner spends his time today focusing on philanthropy. Desiring to be more than a check writer for galas and luncheons, he launched the Todd Wagner Foundation and The Charity Network, which connects technology, charity and celebrities. He looks forward to there being more data behind charities and even award shows to celebrate those who are working for a great cause.
You can find out more about his platform at www.charitynetwork.com.