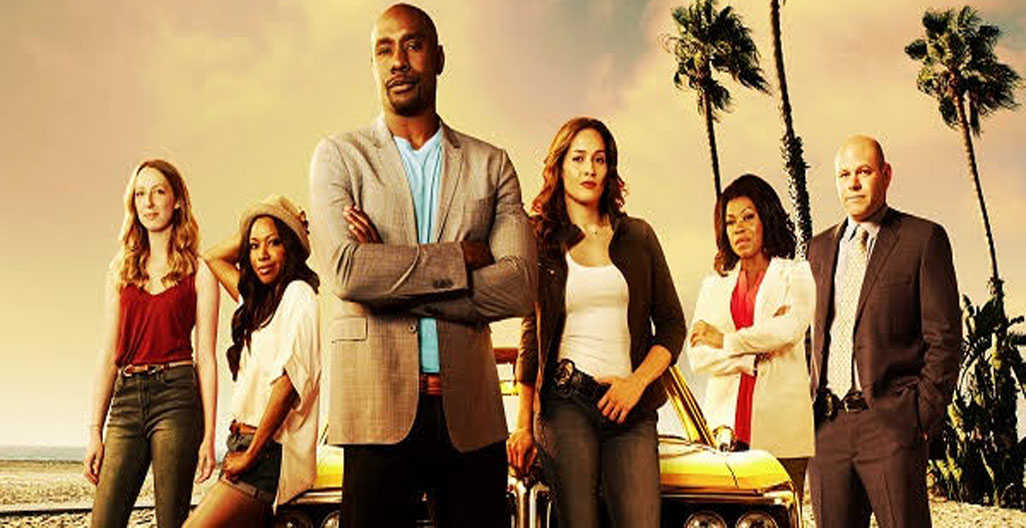 Fox just announced that Rosewood along with the show Lucifer is getting a second season. Many didn't know how well the show would do with a time slot before the popular hit series Empire. However, fans and the numbers were all they needed to green-light the show continuing. MillionaireMatch was able to catch the stars to chat about Rosewood.
Rosewood stars the handsome Morris Chestnut and newcomer, Jaina Lee Ortiz, who plays the sexy, no-nonsense Detective Annalise Villa who has Chestnut (Dr.Beaumont Rosewood) intrigued. His overly optimistic attitude mixed with the very serious, guarded Villa makes for an interesting team.
Jaina talks about when she first met Chestnut. " When I met him [Chestnut], I felt like I have known him for years," she says. "He never made me feel like I was a newbie," says Ortiz. Working with Chestnut and his big, bright smile probably wouldn't be hard for anyone, but when Ortiz found out she would be playing opposite Chestnut she says, "I had a heart attack." Laughing, she says, "Just kidding."
Rosewood is not your typical procedural show. With a little humor, a probing mother, a fatal illness and a bubbling romance, a clear focus is placed on the relationships between the characters. The off-screen relationships are just as tightly knit as they are on-screen. Chestnut says, "Having Lorraine Toussaint as my mom is phenomenal." He adds, "She's an incredible actress." Toussaint is just as delighted. "Gabrielle and Morris are so lovely. I would be so lucky to have children like that," she says.
Lorraine Toussaint (Orange is the New Black) who plays Donna, Rosewood's mother, leaves no room for secrets between her and her son. Their conversations regularly involve questions about his love life or lack thereof. To add to the family, Gabrielle Dennis (The Game) plays Rosewood's sister, Pippy, who is engaged to Tara Milly Izikoff aka TMI, played by Anna Konkle (Betas). The two characters also work with Rosewood at his practice. The interracial, lesbian couple adds another layer to the show but surprisingly does not become the focus. The intention is to present the modern day family without beating the viewer over the head. "This is the face of new families," Toussaint says. "As artists, we are advocates for change. We bring about change. I stand for the face of new families," adds Toussaint. Domenick Lombardozzi (The Wire) completes the cast as Miami PD's Captain Ira Hornstock who is responsible for bringing Detective Villa on board. With seven kids and three divorces, Hornstock is great at running his division but could use some help in his personal life.
Rosewood first premiered September 23, 2015. The series was created and written by Todd Harthan (Psych) and started with 22 episodes in the first season. The release date for the second season has yet to be released, but we can't wait to see how steamy it gets between Dr. Rosewood and Detective Villa.