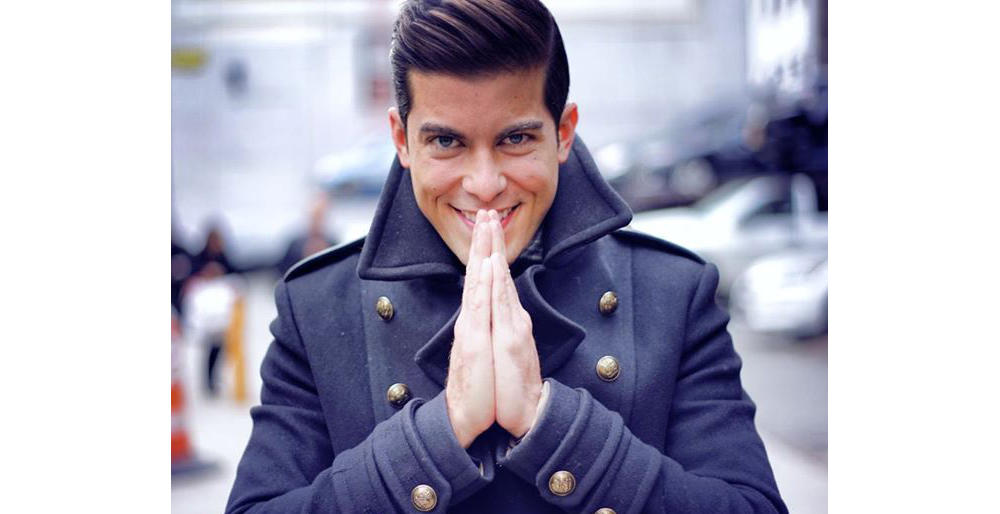 You may know him as the high energy real estate broker from Million Dollar Listing New York, but Luis D. Ortiz stumbled into the market after brokering his own deal. Bravo's popular show has opened the doors to some of New York's most chic homes as well as the life of three real estate brokers including Ortiz. The world met Ortiz during the second season of the show, but he was already known as a filmmaker before getting in front of the camera. MillionaireMatch got the scoop on Ortiz and what it's like being a million dollar maker.
In 2007, Ortiz was working on his second film. The New York Film Academy graduate returned from Belize disappointed in the footage he had. "To this day, no one has ever seen a cut of that film," he said. Ortiz also recalled needing an apartment as he had been couch surfing. But having no credit in the U.S. or an income made that difficult. Ortiz was able to finagle a deal on apartment that he and his apartment in. A 475 square feet apartment in the financial district for $2400 a month that the landlord suggested they build a wall to create two bedrooms was the first deal Ortiz brokered. It may not sound like the best deal, but that moment propelled him to become a real estate success.
"I realized I have the ability to connect with people and inspire people," Ortiz said about what makes him successful. "I think there is something much bigger than brokering transactions. Never aim for money. The money will come with," he added. Fast forward to getting a call from a Los Angeles casting director looking for a new face for Million Dollar Listing New York. "I was just focused on doing the best I could do," he explained as to how he was found. "I believe there's is something unique in each of us. If we take the approach of not what we think we should do to get what we think we should get. But when we do that we stop being ourselves. We make the wrong decisions, and we take the wrong approach," Ortiz added.
With all the success, something still didn't feel quite right anymore. In 2016, Ortiz announced he would be leaving the show after four seasons. His mind was no longer stimulated. He also admits being relieved and scared at the same time when he announced his departure from the show. Not knowing what would come next was uncomfortable. He decided to take a 26-day trip. "Being self-aware is very powerful. I realized that people, that when they saw the show I wasn't the one who sold the most. But people would stop me on the street. Not to say that was a nice place you sold last week," he said. Ortiz understood that he was inspiring people around the world. "I think that's why I have succeeded. My only focus is how much can I bring to myself to grow," he explained.
Ortiz offered his advice to young entrepreneurs, "People should focus enough to find out what gets them excited." He also said, "I never aim for money." His excitement allows him to do whatever it takes to get what he wants, eventually. And on the subject of rejection,"It's not because of you. They will say no to anybody."
We can't wait to see what Ortiz will get into next, and we're sure it will be successful. Check out some of the new episodes of Million Dollar Listing New York on Bravo at bravotv.com.