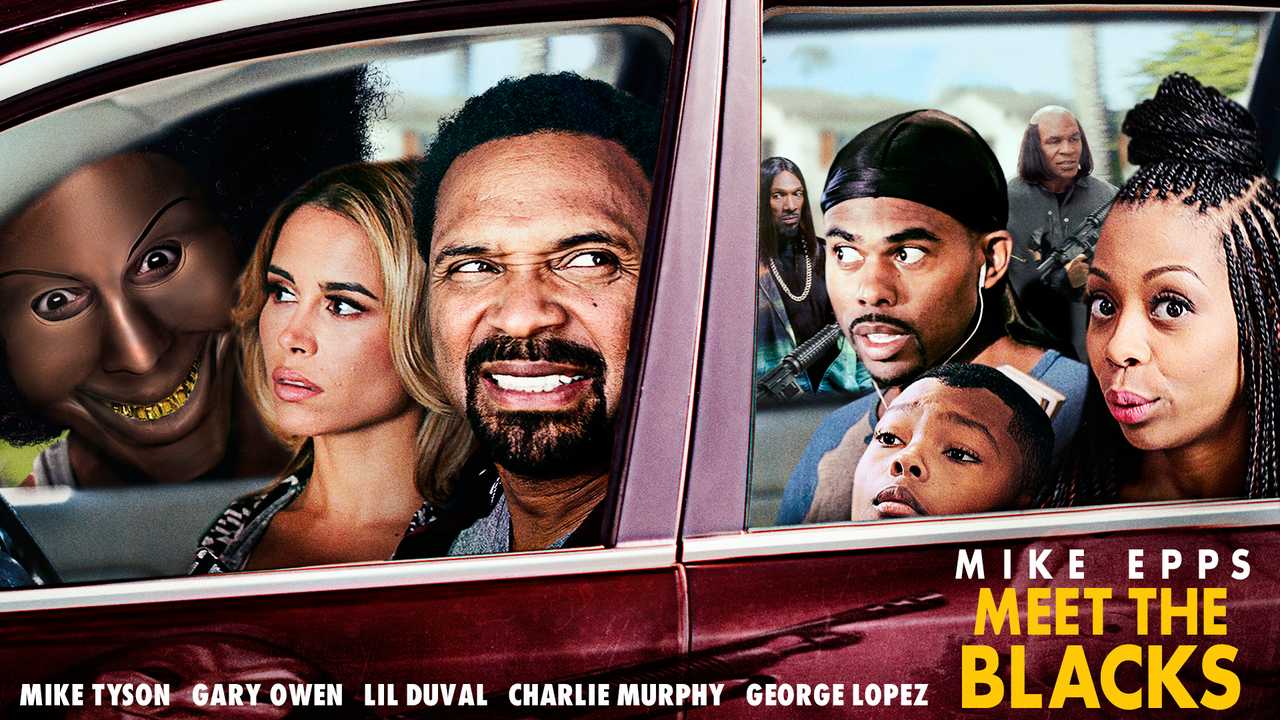 Meet the Blacks starring Mike Epps, Lil Duval, Gary Owens, King Bach and Bresha Webb hit at number eight at the box office opening weekend. Director, Deon Taylor, and the cast members gave us an exclusive interview on you should support this movie.
"Jokes came out naturally," says Taylor about working with a group of funny guys. The film is a spoof of one of Taylor's favorite movies, The Purge. Meet the Blacks is about a Chicago family that moves to a mansion in Beverly Hills. Unfortunately, they move at the wrong time- a 12 hour period in which all laws are suspended. People are free to do whatever they want. Epps, who plays Carl Black, is the head of this family who previously left his job as a cable installer after stealing a giant stack of cash.
Epps, who is also a fan of the film The Purge, met with Taylor and fell in love with the idea of the movie. He quickly signed on and helped Taylor land other talent like Mike Tyson and Snoop who make a cameo appearance. Taylor's idea for this film was also confirmed as brilliant after sharing it with Jaime Foxx who could not stop laughing. It took only about 7 months for Taylor to finish the script.
We are very excited to see break out social media star, King Bach, take on his character as love interest to Bresha Webb. King Bach has been known for his hilarious vine videos. This will be the stars film debut. To prepare, King Bach says, "I do a lot of improv." He also talks about studying at Florida State and how that helped the Canadian born actor create his character for the big screen.
Taylor's luck continued at he was able to have the movie scored by RZA of the Wu-Tang Clan. With so much talent, it is hard to think that this film will not be a success. We hope Taylor gets to laugh…all the way to the bank.