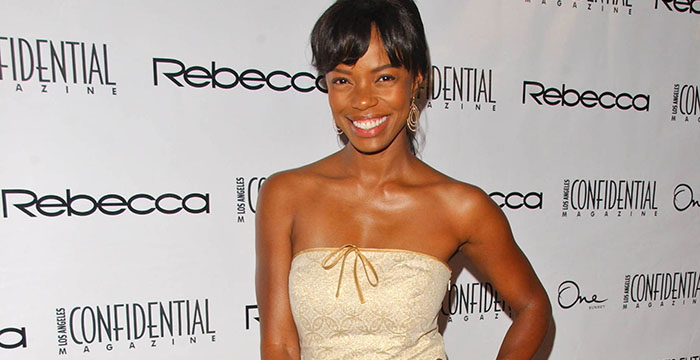 Jill Marie Jones: "I'm just a blessed little girl from Texas that gets to live her dreams."
Jill Marie Jones is best known as the sassy and sexy Toni Childs from the hit UPN show Girlfriends, which also starred Tracee Ellis Ross, Golden Brooks and Persia White. Booking the role of Childs was huge for Jones since it was only her third audition. Now, you can see her in the unapologetic role of Amanda Fisher on the popular Ash Vs Evil Dead show kicking butt and shedding lots of blood. MillionaireMatch got the inside scoop to how she landed the role and what life has been like since Girlfriends.
MillionaireMatch: How has it been working on Ash Vs Evil Dead?
Jill Marie Jones: It's been incredible. I really love the blood.
MM: How did you get the role of Amanda Fisher?
Jill Marie Jones: The role came through my rep. The script was tightly held, because they didn't want the script to get leaked. I only had the sides for Amanda. When I saw 'comedy' on the appointment sheet, I thought it was a typo. I thought, 'there's no way.'
MM: Have fans received you well?
Jill Marie Jones: The fans have been so supportive of me since day one. I mean Girlfriends has the most amazing fan base and followers. Now, I have this other huge fan base as well. I mean, those are loyal fans with the Evil Dead. It's scary entering into something that's so iconic. It's definitely a lot of fun.
MM: Tell us about being on set.
Jill Marie Jones: We shot in the beautiful, beautiful New Zealand. It's literally a backdrop to a postcard. I mean it's just that gorgeous. One of the benefits of shooting away from your home is that you really get to bond with your cast and crew. So, we are like family. You're spending weekends together that we don't talk about in the press. Like, that's our secret.
MM: What has changed since being on Girlfriends?
Jill Marie Jones: Girlfriends was a shock for me. I never studied comedic acting. I didn't know I was funny. I kept thinking that first season, they're (executives) gonna find out I'm a fraud. Like, I'm really not funny. They're gonna figure it out. With Ash Vs Evil, I found out I love physical combat, shooting guns and fighting people.
MM: Do you think television has gotten better or worse?
Jill Marie Jones: I'm so in love with television today. In the last five or six years, there's some great television out there. There's some meaty stuff you could just chomp your teeth into.
MM: What is your ideal role to play?
Jill Marie Jones: I'm just a blessed little girl from Texas that gets to live her dreams.
MM: Would you consider doing theater?
Jill Marie Jones: I did a play once. I was so nervous, but one of the best experiences I have had. I would love that. It's like running with bulls.
MM: Has social media changed the way you do business or get work?
Jill Marie Jones: I guess, maybe. What I love so much about social media is that I have my arms around those who support me. It helps for sure. I love it, because I get to really have a conversation with the people who supported me for years.