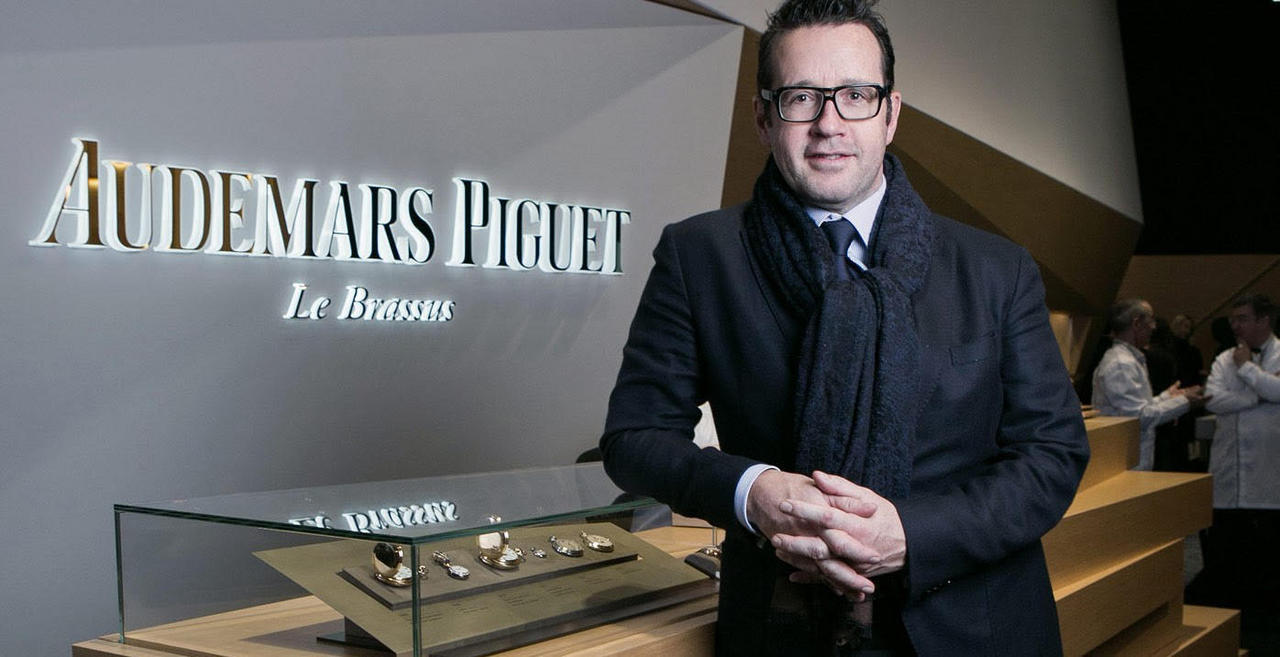 There are a few key things that everyone should own and feel great wearing. A watch is one of them, but not just any watch. A market that may seem overly-saturated, Audemars Piguet is a brand that only a select few wear. This luxury watch is sure to stand out on anyone's wrist. CEO François-Henry Bennahmias leads this luxury brand which started in 1875, and remains to be a rival in the industry. MillionaireMatch got the scoop on how Audemars Piguet continues to be the choice for wealthy men.
"We are a very high end brand. We like to show our craft. Every link is unique. You have to create a new mold every time. It's very complicated," Bennahmias said about the process of creating their watches. Because of the complexity, it can't be copied. Another reason why customers opt for the brand and its price tag which can range from $3500 to over a million dollars. "There will always be an appreciation for things that are done well, and that lasts. You feel it is completely different compared to something that is duplicated by millions," he said.
How do they compete with other major brands? "Sometimes we think it's about re-inventing the wheel. It's not about re-inventing the wheel. It's a matter of respecting the basic rules of business which are having an amazing product and amazing partners, and boutiques to sell the product," he said. He doesn't feel threatened by the wave of new smartwatches. Bennahmias also believes in forward movement and never standing still when it comes to your business. "Intense work on quality and innovation," he explained is what keeps them in the game.
"The purpose is not to be sold to everybody," Bennahmias said. The company's model of connecting with customers is a very organic one. Half of their sales happen right over the phone. "When they talk to us the first connection is going to be over the phone. Internet sales, we don't do it," he said. Once the Audemars Piguet team has made a connection with a potential customer, they start a relationship with them. "We will continue to use the internet to communicate with clients, but we need to directly connect with the client. At this level of prices and experience, I can't explain or justify over the internet," he said. "Luxury is true emotions. It's not something you need," as to why a more personal connection is needed to take care of clients one at a time.
Audemars Piguet has taken a few turns and pivots to become the well known brand it is today. They started out as wholesalers and selling to distributors, they've now become their own distributor. With locations all over the world from Spain to Beverly Hills, they are surely a staple for the man and woman with class and style.
If you haven't jumped on the bandwagon yet, you can always visit www.audemarspiguet.com. We, like Bennahmias, recommend you give them call for that one on one attention. It's included in the price!