Famously Single Premieres Tuesday On E!
John Irwin of Irwin Entertainment is bringing eight of your favorite celebrities together in the highly anticipated series, Famously Single. Aubrey O' Day, Brandi Glanville, Pauly D, Calum Best, Jessica White, Josh Murray, Somaya Reece and Willis McGahee open their hearts for a chance to find love.
But before they make that next commitment, they will have to confront themselves with the help of relationship expert Dr. Darcy Sterling. In sixteen days, she pushes them to reveal the most intimate details of their past for a chance to heal and have a healthy relationship. She'll guide the stars through a series of activities that promises a true transformation.
MillionaireMatch had the chance to speak to Irwin about the show and why he chose to get behind it as the producer. Irwin is one of the top non-fiction/live producers who also recently produced the NBC event, "Red Nose Day". Irwin Entertainment has also produced VH1's Celebrity Rehab with Dr. Drew and currently, Couples Therapy with Dr. Jenn and Family Therapy with Dr. Jenn.
"It just felt like it was time for a show like this," Irwin says. "Everybody is having such a tough time finding that other person," he says. "There's a lot of celebrities out there and people who are literally at a point that when it comes to love, dating and finding that person, they are stuck," continues Irwin. We have even witnessed some of these tough times, break-ups and make-ups from watching some of the stars on reality shows.
So what do you get when you have a house full of famously single stars trying to work out their issues? Drama! Irwin says, "It's very entertaining. It's a lot of drama and a lot of craziness goes on."
We also love that it is 100% real. No script was needed with this cast of big personalities. The combined chemistry created organic fireworks as the camera picked up every single moment. We can't wait to see Pauly D and Aubrey give their love another chance and to get the scoop on why Dr. Darcy says Brandi is "misunderstood".
Irwin says he doesn't want the show to be for pure entertainment but hopes it will help viewers struggling with the same issues when it comes to love. "It's about what's inside you, and what you need to be working on," he says. "No matter how perfectly matched you are to whomever you are with, it's always a challenge," Irwin continues.
Irwin Entertainment will soon be going digital, producing two Netflix projects with comedians, Tracy Morgan, and Jim Jefferies. Until then, we will enjoy being a fly on the wall while watching Famously Single.
Famously Single premieres Tuesday, June 14th on E! at 10|9c.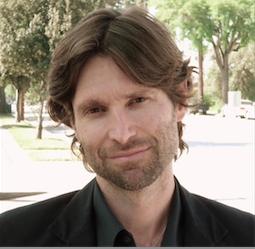 John Irwin. Photo provided by NBC Universal