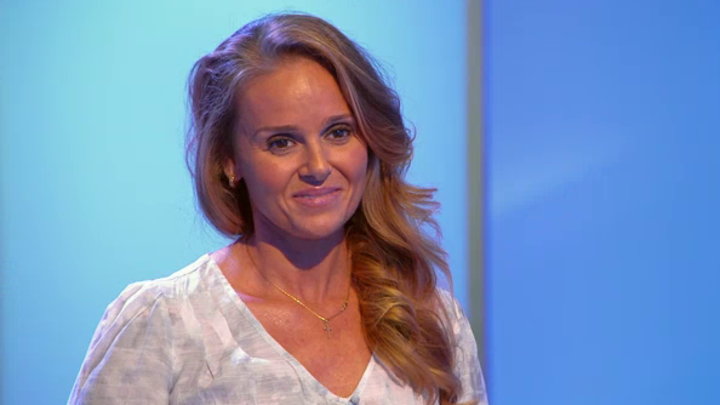 Most inventors say they created the next big thing out of passion. Many would deny their business was created out of desperation, but that's exactly how Enza Hibler would describe it. Enza is the CEO and creator of IncrediPops, which are non-dairy and organic frozen pops made with 100% raw, unprocessed food. Not only are they delicious but it will only cost you 50 calories a pop.
So how does a stay-at-home mom with no experience in the food production business create a sought-after product that is now in over 75 stores nationwide? Well, luckily, Enza described to MillionaireMatch the story of how she was pushed into this business. In 2007, her daughter who was 15 years old at the time was suffering an illness that could not be accurately diagnosed. Over the course of three years, Enza's daughter saw a total of 7 doctors with each one prescribing pain medications that did not work. Enza decided to stop everything. No more 8-hour testings at a gastroenterologist, endoscopies, colonoscopies or meds. She started researching and learning everything she could about digestion. After many nights and early mornings, she came to one conclusion. The food you eat affects everything.
With this new found information, Enza began blending ingredients. She also paid attention to food labels making sure she understood everything that was in the food she was buying. "If you can't read it, you shouldn't eat it," she says. "I would spend three to four hours in the grocery store reading labels," Enza continued. The blending allowed the nutrients to go directly into the bloodstream. She experimented with her combinations of whole fruits and veggies to make something that would taste good and was good for her daughter's body. Eventually, her daughter bounced back.
Not only did her daughter, who is now a healthy 21-year old, get healed, but Enza created a thriving business for herself. Schools started asking her to speak to parents and students about the benefits of eating healthy. She went from speaking to small classrooms to speaking to 900 kids! This all sounds like a dream come true, but MillionaireMatch decided to dig a little deeper and find out how the everyday person can launch their own dream business.
MillionaireMatch: Without a business background, how did you know how to start IncrediPops?
It was difficult making it from home. I would have to get up at 4:00am and go downtown to get organic produce, come home, drop my son off at school, wash and sanitize everything, prep and make everything. I would be up from 4:00am to 11:00 pm at night making pops.
MM: How did you get on the show Hatched?
Enza: I sent them the worst video you have ever seen in your life. My husband is a director of photography. He said, "you sent them that video?" [insert laugh] It was dark and I did it with my iPhone. I said, whatever and they contacted me. After I signed the paperwork to be on the show, I got contacted by Shark Tank. Shark Tank! I thought, why me? Who am I? I did Hatched. Whether you know business or not, when you get an order from a store like Kroeger, you make it happen.
MM: Did you run your business alone?
Enza: My husband is my backbone. He's the biggest supporter and investor. When I was doing this for free and buying organic food for 900 kids, it was his dime and my time. He never told me no.
MM: What has been your biggest hurdle or failure?
Enza: Financially. I know why people give up on business now. Most people in my world would have a co-passer, someone who could produce your product for you. There was no one in the United States that I could find. No one deals with food. They deal with juices. They refused to do it, because it was too labor intensive. Also, machinery is so expensive. I say I'm drowning in my own spit. There's not enough water, but I'm still drowning. You only have so much savings. Every machine cost you $87K! Do I want to give up? Never. Financially is where the burden lies.
MM: What advice would you give others who want to create a product?
Enza: Never give up on a passion and do your research. Find out what's out there. What the world needs is your gift. Everyone has a gift the world needs. When you can figure it out, it's like a web of connection. You have something that can serve me and I have something that can serve you. Then we link. When the world comes together and starts linking, we'll find harmony at some point. We'll stop competing.
They gotta find what makes their product unique and focus on their path Don't look at anyone else's stuff. Just focus on themselves. I heard that there were some vegetable pops on the market. That could have crushed me. ' Oh well, why do it? That's already on the market.'
I don't want anyone to lose hope in themselves. Everybody has something unique.
For information on IncrediPops and where you can find them in a local store, visit www.incredipops.com.