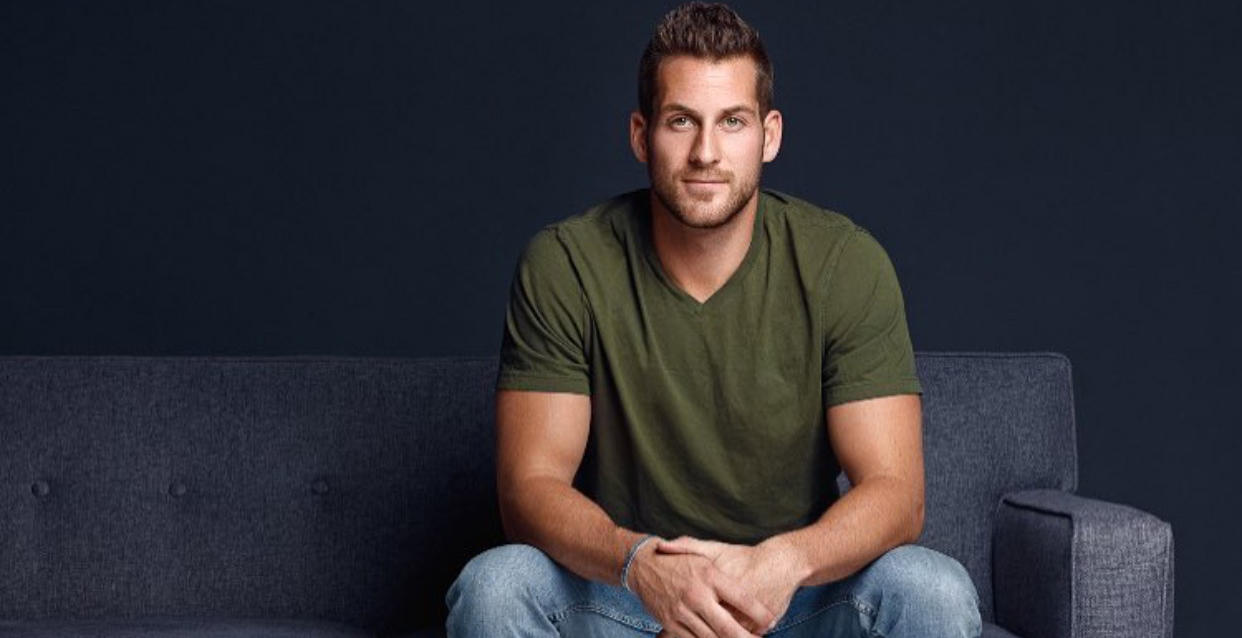 Chase McNary was just a normal guy living in Denver, until his friends encouraged him to go to a casting for a popular television show. He didn't take it too seriously, but decided to head down to the local casting with a friend. The 6'3" medical sales rep found himself talking to the casting director who told him not to get a girlfriend before the show starts shooting.
Since season 12 of The Bachelorette, McNary has launched two fitness brands. He even had a move to Los Angeles, which he described as being a tough place to date. And he should know. After dating fitness celebrity Paige Hathaway who "stomped on his heart", he put all his energy into LeisureLetics and Left Side Lion. MillionaireMatch was able to catch up with McNary to hear about his new ventures.
MM: What was it like being on the show and having your love life be public?
Chase: I had no expectations of the show. I didn't watch the show, and didn't have a big idea what I was getting myself into. It was also at a time in my life when everything was just saying 'go ahead and do it'. Nothing was holding me back. It was a little weird. I'm somewhat of a private guy. I don't typically have those heart to heart open questions in front of people let alone America. It took me a little while to get comfortable with the cameras, and all the people around listening to these heart to heart conversations. You can tell that as the season progressed so did my comfortability with the camera and the crew.
MM: It was rumored that you were currently dating. How do you know when it is time to take a relationship to the next level?
Chase: I'm not dating anyone right now. I was kind of dating someone. What I look for is a girl that is driven, that's got a future, going places, that's independent and strong. I want to be more of a supportive figure for a girl, as oppose to a girl leaning on me for everything. That's just not attractive to me. I like a girl who is emotionally stable, and can handle the ups and downs of life. Also, get through conflict management. I think that's the biggest part of building a successful relationship.
MM: Did you learn anything different about dating by going through such a public process?
Chase: Yeah, I learned to not be afraid to ask the tough questions to get to know someone faster. Bypass the surface conversation.
MM: How has being on The Bachelorette helped your business?
Chase: After the show, I went right back to work. I was working in the medical device sales field for about three or four months as the show finished airing. I was getting paid from social media and making appearances, so I decided to step away from that [medical device sales]. That just kind of pushed me into the entrepreneurial spirit, and that's why I started two brands. I ultimately catered to my following which is female, 18-24 years old. I've learned a lot about myself, business, contracts and negotiations.
MM: What will Chase be doing two years from now?
Chase: I'm currently studying to be a personal trainer, so I'll be building my personal brand of coaching. It's a big passion of mine. I just got my first fitness magazine cover, Modern Fitness. That was super exciting for me. I just want to be a positive influence to as many people as possible through this platform. I'll be focused on growing both LeisureLetics and Left Side Lion, as well as myself.
MM: Will you ever head back to television?
Chase: Yes, there has been some conversation with other shows. The fit has to be right. I'm not going to do anything that would not fit me. If the right show and opportunity comes along, I'm definitely open to it.
We can't wait to see him back on the screen. Until then, we'll keep up with McNary at leisureletics.com.