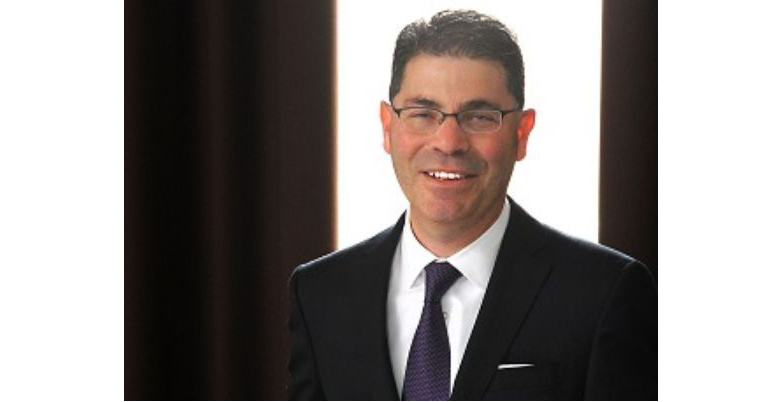 There are not many businesses that can say they have been around since the 1800s especially in the fashion industry. With more and more fashion brands popping up online without a brick and mortar, it is a wonder how companies like Bloomingdale's still attracts customers. Tony Spring, CEO of Bloomingdale's, is very aware of the change in the fashion industry. He is also aware of the quality that his organization brings. MillionaireMatch got the scoop on how this fashion staple plans to keep the doors open.
Spring, who attended Cornell School of Hotel and Restaurant Management, always had a passion for hospitality and customer service. It was the people at Bloomingdale's that convinced him to go into retail, and he's been part of the family for over 25 years. "There's no doubt that the retail business has changed," Spring said. Technology and social media have played a huge importance to that change. But Spring said that Bloomingdale's still holds true to their identity of being dynamic, bold and ever changing.
One of the key things the brand has incorporated is content. "Sharing great content means having great content means having great content providers," Spring expressed. Building an audience on social media became very important in the last few years for the brand. "Shopping is a hobby. We love these customers. They're the core of our contemporary business," he said pointing out that young and upcoming singles are one of their top demographics. "Our obligation is to make sure we are connected with the most important retailers," Spring said on keeping up with one their core groups.
Through the years, they have had creative partnerships with popular television shows, concerts and movies. "Bloomingdale's wants to make sure that our marketing is integrated into everything that we do," he said. "Create a reason for people to go shopping. Create a reason for people to go to the mall," Spring added. The goal is to make them think of Bloomingdale's first when shopping.
As Spring works on creating this new way of shopping for a new generation, he is also aware of a few departments that also need a update: Home and Bridal. "The industry has to figure out what is next in home retailing. I think we have been too stuck in the past. I don't think we have changed as fast as fashion or other businesses have," he said. "We are trying to engage the bridal industry. We're offering couples cooking classes as a part of signing up for the bridal registry. Whether we get 8 or 10 couples any given Saturday or Sunday, it's another opportunity to showcase us. As a result, they will pick products that they love. We know as retailers, if you love it you won't bring it back," Spring said.
His days may be filled with putting out fires and coming up with new sales strategies, but Spring has his priorities in order. "There's nothing more important that I do than to connect with the youngest people in our organization, and help them grow. I help them see the possibilities in retail. I'm a poster child for this brand," he said. He also knows that the young also has much to offer. "The benefit of mentoring today is that you can be mentored up or down," said Spring.
To keep up with the latest trends and fashion, be sure to check out www.bloomingdales.com.