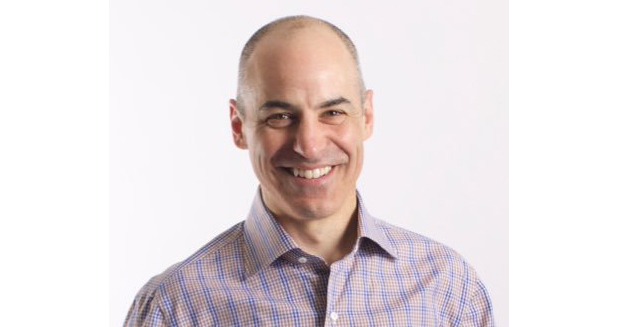 Greylock is responsible for funding some of your most important everyday online sites including Facebook, Airbnb, Medium, Nextdoor and Pandora. Since 1965, they have been seeking entrepreneurs with product or service that would disrupt an industry. Joseph Ansanelli has been a partner at Greylock since 2012. Ansanelli is also CEO of Gladly.com, which focuses on creating and delivering customer services seamlessly across voice, email, chat, SMS and social media. Since being at Greylock and being an entrepreneur himself, Ansanelli has an idea of what makes a successful startup. MillionaireMatch got the scoop.
Ansanelli launched Shockwave, which become what most of us know as Flash. He didn't set out to work for a venture firm, but has always been a creator. "I spent more of my time as an entrepreneur. I didn't plan to get into venture. I didn't come out of banking. I was coming up with crazy product ideas and eating pizza," he said. Since he has been on both sides of the fence, now as CEO of Gladly.com, he has a keen understanding of the investor/entrepreneur relationship. "If you are thinking about starting a company, the thing you will spend your time on more than anything else will be people. The most important thing you will spend time on is hiring," Ansanelli shared. He stresses that the most important people will be those sitting across from you. "People first, strategy second," he added. It's important that you create relationships with everyone from employees to your potential investors. He also mentions considering the culture of your business when bringing someone on, not just their skill set.
When you think you are ready to go out there to look for funding Ansanelli said there are a few questions you should ask yourself. "If you are thinking about looking for venture capital, ask 'why you'. It doesn't have to be that you've done it before, or started a company, but having insight counts," he advises. "What insight, what experience or unique ability do you have in terms of what you are trying to build?" He says they are looking for the person who can answer the why.
And when he finds that person, it just may lead to funding. "If you want to raise venture capital, you have to put yourself in the shoes of a venture capitalist," Ansanelli said. Greylock looks for companies that may have a chance to become a billion dollar company, which is most venture firms. That relationship is a two-way street. You want to find the best fit for your company. Ansanelli describes investors as special members of your team that you can't fire. So choose them wisely.
He did have some advice for those entrepreneurs looking to be the next unicorn business. "I try to instill in entrepreneurs to stay humble and stay hungry. It reflects when you meet partners and customers. You don't need to be cocky. You want to be confident." he said. The humbleness should be spread from the employee to customer to your investors. He also advised to have a competitor. "It's so important to have a competitor. Competition may not be another company, but just another way people do business," he said. If you have no competition, he worries if you really have a problem that needs to be solved.
For more information on Ansanelli and Gladly, visit www.gladly.com.