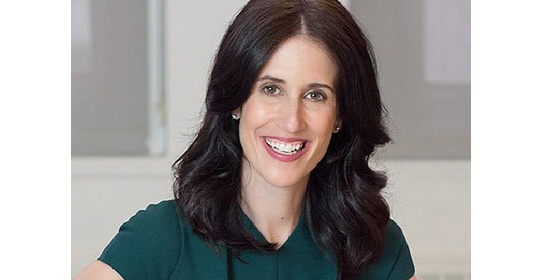 Gilt Groupe is responsible for many women falling in love with the words-flash sale! Founded in 2007 by Dwight Merriman, Kevin Ryan, Alexis Maybank, and Alexander Wilkis Wilson, Gilt Groupe grew exponentially in a few short years. It was the 50% off sale for Christian Louboutins that placed them on everyone's email radar. Now ten years later, the internet has made it easy for a lot of thriving competition to exist. In 2013, Gilt brought on a new face as CEO, Michelle Peluso. With an amazing track record, MillionaireMatch got the scoop on her rise to the top.
Peluso was an entrepreneur at an early age, mostly due to her father being a huge influence. "My dad was an entrepreneur, and he was always obsessed with two things - his team and his clients," she said. During the holidays, she remembers her dad personally signing checks, and writing letters to all the employees. Peluso inherited this same personal touch and this just may be one of the main reasons she has been so successful. Peluso was CEO of Travelocity for six years, and also served as Global Consumer Chief Marketing and Internet Officer for Citigroup. She also sits on the board for Nike. Her personal work style includes not having a desk. She prefers to sit with different teams. "I'm passionate about transparency and getting to know the team. I want people who work at Gilt to give their all, and for them to give their all they have to believe that they are part of a vision and mission and that the people at the top of the company are looking out for their career paths," she explained. "I love the notion of creating something. I love building cultures, teams, learning from other people, and being inspired. I'm endlessly curious," Peluso added.
"How strong is the team? How good is the team? Are they on a mission? Are they focused?" This is one of the first principles that Peluso looks at. The principle also falls on her. "When you think you are on top or the best, you become complacent," she advised.
Gilt Groupe has been rumored at times to go public, but that most likely will not be happening. With so many sites using the flash sale to gain new customers who love an impulse buy, the company hasn't seen as much growth as in the early years. "If you are bold, aggressive, have big dreams, if you want to accomplish great things, if you reach high you will fail and occasionally misstep. It's the hard times that define who you are as a leader," she said.
She offers advice to other entrepreneurs on how to be a great leader whether thriving or surviving. "Leadership is this sort of endless journey. You are never as good as you can be tomorrow," Peluso said. "This is a fabulous time for a woman in business. I think it's fine to be underestimated a bit," she added.
If you need to spruce up your wardrobe now for the summer, you should head over to Gilt Groupe at www.gilt.com.