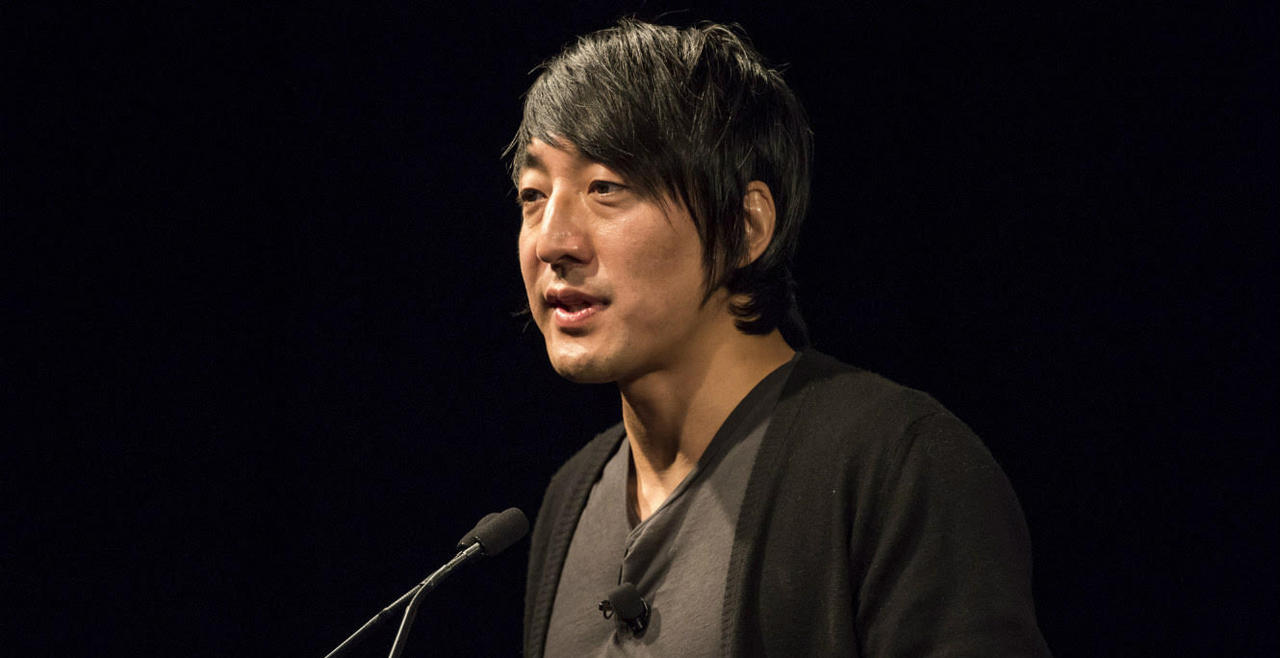 How the world communicates changed when gifs disrupted social media. Giphy was founded in 2013 by Alex Chung, who is also CEO. The idea first came about when Chung met up with a friend at a bar, and the conversation led to the discussing the limitations of language. Chung was a Philosophy major and he's an artist. So, this kind of conversation was normal.
Chung is no stranger to building startups. Before Giphy, he started 12 other companies. After he and his friend agreed that a moving image was better than words, Chung began creating the popular site the world goes to for pulling gifs to express various emotions from excitement to annoyance. Today, the site gets over 150 million unique visitors. The company has also grown to 60 employees. Giphy recently raised $72 million in funding, which in total amounts to $150 million since the start and a valuation of $600 million.
With all the success in such a short amount of time, it's surprising that Giphy is bringing in revenue. MillionaireMatch got the scoop on what Giphy plans to do.
"All of our funds are into accelerating the growth. We are in a pre-revenue growth phase. Ultimately we are going to make money. We have a revenue plan in place. We have been thinking about it since day one. One of the reasons is getting the license deals," Chung explained. Giphy has been building relationships to gain those licenses to create gifs for all the major awards, such as the Oscars, VMAs, and the Emmys. If you've ever scrolled through social media while an award show was live, you will notice almost immediately gifs of some really captivating moments. That's all due to Giphy. "We have deals with the Oscars, and most of the major events going on. We have an entire team of editors on the east and west coast that sit, and make these moments official for our partners. Everyday we have events that we are the curators of that event. We are helping all the partners that want gifs for those events," Chung said. Eighty percent of gifts come from pop culture. "We do pretty much every movie that is out there," Chung continued.
Giphy is not only a cool site to go to, but it also seems like a great place to work. Chung has incorporated a few things that make the culture at Giphy great. Chung keeps every new hire for at least a year, unless they decide to quit. The staff has a free lunch, and every Friday gets to enjoy some adult beverages at a local spot. He also had an interesting observation about being a CEO. "Being the CEO or founder, is one of the worst things you can do. It's like...you just want to make things. My first job is to make sure that everyone that works with me is happy, and that they are doing things. You have so much responsibility. There's parts of me that just want to make things all day. That's the difference in being an artist and being in business," Chung said.
We are sure there are some benefits to being CEO, but Chung did want to give advice to the entrepreneur on the grind. "I've probably spent a quarter of my life working alone, looking at a screen with a bunch of words in front of me. You can't like going out doing things all the time, or you wouldn't make anything. You have this dichotomy of people who like to be alone to create, and the need to go out to meet people and show them your work," he said.
So, what's next for Giphy? "In the next few years, you'll see it become more mass popular," said Chung. "The giph space is still small. Most of the world still doesn't know what a gif is. There's room enough for everyone to be part of the gif space. We always try to do our best to work with anyone in the gif space," Chung said.
Well, if you are one of those people who have been living under a rock, go to www.giphy.com and find the gif that suits you!