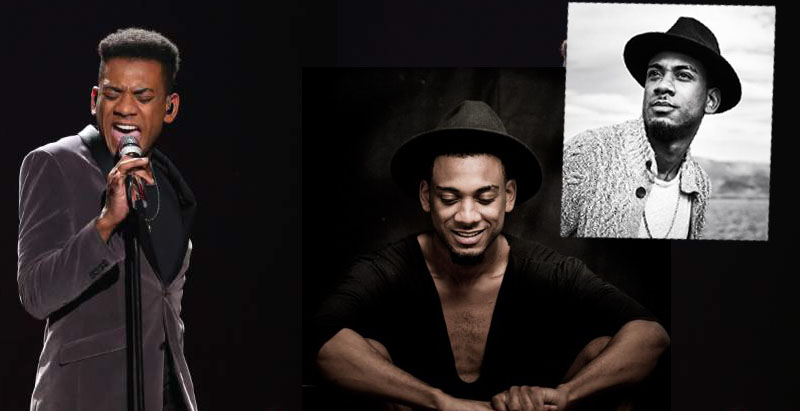 American Idol may have come to an end, but Joshua Ledet is just getting started. Ledet, who placed third on American Idol in 2012, performed during the American Idol Finale along with Fantasia, Jennifer Hudson, Jordin Sparks, Adam Lambert and Ruben Studdard. His soulful, thunderous voice has even been heard through the walls of the White House as he performed When a Man Loves a Woman for President Barack Obama and First Lady Michelle.
The 24-year old Louisiana native recently released his newest single, Trust Me I Lie, written by Diane Warren. MillionaireMatch got to talk to the star about his hot new single, his thoughts about love, relationships and online dating.
"I always just wanted to sing. I wanted the world to hear my voice," Ledet says about performing on American Idol and getting schooled on the music industry. Four years ago, he wasn't ready for the industry and decided to head back to his hometown of Westlake. After taking time for himself and getting new management, he finally feels like things are moving in the right direction. "I realized that the industry is not just about singing. It's a business before music," says Ledet. "You can be a good singer, but if you don't learn the business or take yourself and turn yourself into a brand you're going to miss out," he continues. That's exactly what Ledet did.
His new single and upgraded look caught our attention. With lyrics like, "I don't want you to know what I really feel. Trust me I lie, when I say I don't need you," MillionaireMatch wanted to know if Ledet had experienced heartbreak. Even though the Idol star doesn't like to say much about his personal life, he shared with us that he had in fact loved and been heartbroken. "It's the worst feeling in the world." He remembers it being hard for him to talk about it. He didn't understand love. "People get caught up in the material stuff, things that done even matter," he explains. Ledet also says he speaks for all men when it comes to not wanting to show your true emotions. "Men feel it's a weakness, but it isn't," he says. He believes men hide their feelings because they don't want to seem soft.
We asked Ledet his thoughts about finding love online. "I feel you can find love scuba diving at the bottom of the sea. Wherever you find it, if it is real it's real. I'm not knocking it," he says. His one tip to online dating, "Just be safe."
with this life experience of heartbreak and signing with a new manager, Ledet knew the perfect song to produce would be Trust Me I Lie which was originally created for a friend who didn't want the song. Ledet said he prayed for days for the friend to let him have the song and eventually she said yes. We are so glad she did.
The video which we love is raw and pure, focusing on Ledet 's voice. When asked about the inspiration for the video, Ledet says it was all impromptu and shot in one take. As Ledet continues to burst through the music industry he looks forward to one day collaborating with Jazmin Sullivan, Fantasia, Frank Ocean, Pink, and the lovely Erykah Badu. Until then, we'll be enjoying the sounds of his voice one note at a time.
To keep up with Joshua Ledet be sure to follow him on Twitter @JoshLedet, Instagram @JoshuaLedet and Facebook under Josh Ledet.