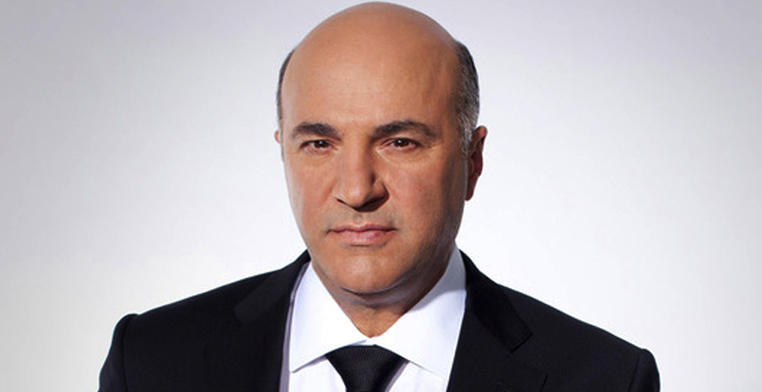 Kevin O'Leary is more than just a quick biting TV personality on the hit show Shark Tank. O'Leary recently hosted an art exhibit for his photographic series, "Irreconcilable Images", at Timothy Yarger Fine Art in Beverly Hills. The cozy, trendy space was filled with Hollywood's best, including English lyricists and artists, Bernie Taupin and President of Dick Clark Productions, Michael Mahan. MillionaireMatch was happy to catch a few moments with Mr. O'Leary.
O'Leary has been a photographer since the 1970s. n the 1980s, he began working professionally for places like the Discovery Channel, traveling all over the world. "I always found interesting images," O'Leary said. "This one [exhibit] is about questions, no answers just questions," he continued. O'Leary curates different shows throughout the year, using some of the 500,000 photos he has taken during his lifetime. From this exhibit, he chose photos from his travels in Europe. From two lifeguards sitting at their base with only one head showing and four legs to a photo of his wife's thigh, the collection had each guest talking.
The exhibit was designed to not only spark conversation, but to also benefit the Perry J. Cohen Foundation. The foundation was established in honor of the late Cohen who went missing at sea in July 2015 at the age of 14. His parents, Pamela Cohen and stepfather, Nicholas Korniloff, started the foundation to create awareness and education on being safe at sea. They will also offer scholarships and financial assistance to students who plan to further their education in Marine Science and Marine Wildlife.
The sales of each print showcased in O'Leary's collection also went to entrepreneurial teenagers in honor of the late Cohen, who possessed a strong entrepreneurial spirit and love for people.
Guests enjoyed delicious bites that included asparagus and mushroom turnover, tuna tartare and NY strip steak bites all compliments of STK Los Angeles. To cool down between taking in O'Leary's thought provoking photos, guests sipped on a white or red from Kevin O'Leary Fine Wines.
ABC recently announced that Shark Tank will have a season 8. The show continues to offer the American dream to people from all walks of life looking to secure capital for their ideas. The Sharks are billionaire Mark Cuban, real estate mogul Barbara Corcoran, QVC Queen Lori Greiner, technology expert Robert Herjavec and fashion expert Daymond John. O'Leary has been with the show since the first season, in 2009. He has invested more than $8.5 million to over 40 deals. A premiere date has yet to be released for season 8.
We had to get at least one tip on what gets O'Leary's attention. On what makes the perfect pitch, "Short and sweet. That's it. The most successful Shark Tank pitches are 60 seconds or less."
For more information on the Perry J. Cohen foundation, www.perryjcohenfoundation.org.