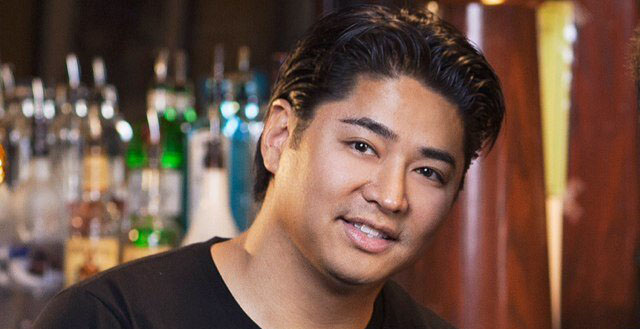 In 2013, Charles Michael Yim appeared on the popular show Shark Tank hoping to get an investment of $250,000 in exchange for 10% of his company. Yim became the first person to have all five sharks invest into their company. He left with $1 million dollars in exchange for 30% of his company, Breathometer.
Yim, who grew up with Silicon Valley in his backyard, started Breathometer in 2012. A year later, he launched an Indiegogo campaign hoping to raise $25k. Luckily, the device was so popular it was 600% funded with $138k. So what is the Breathometer? It 's a device that plugs into your smartphone and transforms into a breathalyzer. Measuring blood alcohol content, it helps the user make an informed decision whether to drive after drinking. If you are thinking about jumping into your car after a night of cocktails, Breathometer will inform you whether or not that's a good idea. If it happens to not be safe for you to drive, it connects the user with local taxi services in the event that their BAC level is over the legal limit. Each unit sells for $49 at retail stores and online.
Yim was no stranger to being an entrepreneur when he launched Breathometer. He was the Founder and CEO of Chatterfly and ProBuddy.com. Chatterfly, an online rewards platform, was later acquired by Plum District, a Kleiner Perkins funded company. He led the company from inception to acquisition. Yim was able to team up with a senior engineer at Facebook when creating ProBuddy.com and prior to stepping out on his own he worked in development at Fortify Software which was later acquired by HP.
MillionaireMatch wanted to know how does a kid from humble beginnings growing up to be a three-time serial entrepreneur.
MillionaireMatch: Did you always have an entrepreneurial spirit?
Charles: Yes, I had it from the very beginning. When I was a kid, I was the lemonade stand kid. My mom was pretty much a single mother. We didn't have much growing up. It was me and my older brother. I did the lemonade stands, fundraisers and built a collection of basketball cards without spending a dollar. I would just trade. It was a $10-20k collection in the end including Michael Jordan's and Dennis Rodman's rookie cards.
When I went to college, I started reselling electronics. I was able to pay college tuition and buy a bunch of fancy cars. That continued into the corporate world with start-ups. Silicon Valley was in my back yard, so I grew up with it.
MM: How were you able to create a medical device without experience working in the medical field?
Charles: I came up with three ideas and chose Breathometer in the end. I chose it because I hadn't done hardware before. I didn't realize it was a medical device. I hadn't done anything in that space in terms of analysis or sensors. It was very interesting to me. I thought, 'hey, this would be challenging. Why not?' I went into it and pulled my brother in. My brother is an engineer. He helped me with the hardware and I took care of the software. In three months, we had a prototype. Then we killed it on Indiegogo with 4,000 customers and got the attention of Shark Tank.
MM: What made you confident this product would be a hit?
Charles: Breathalyzers have been in existence since the 1960s so technically you already have a concept. What I did was innovate within a market. People bought breathalyzers. It's a half a billion dollar market. In that sense, it was really innovation within a current, existing market. That gave me enough confidence. Being that I could make it smaller, tinier, less expensive and more compact, I was able to go out to the market super confident.
MM: What makes a great pitch?
Charles: You need to be passionate about whatever you are doing. If your passion doesn't come through, it doesn't matter if you are pitching the most awesome, coolest innovation or idea it won't come across well. Second, the format. I'm releasing a book at the end of the year. It covers the formula of a pitch. It's very formulaic. I'm very much a believer of a problem-solution thing. You have to state the problem. What are you trying to solve? What is wrong with the product or service you are currently using? What do you wish existed? Once you can nail down a problem it's up to you as an inventor, founder to come up with a solution that's innovative enough to either reduce cost or make it more seamless. If you create a painkiller for pain, you will have a business. I guarantee you that. If you can pitch that in a very simplistic sense, very clearly and articulately to the right audience, you will have a very compelling pitch. You have to make it relevant and hit home for the audience.
MM: What can we expect next from Breathometer?
Charles: We are launching Mint in about a month along with a white label version in partnership with Sonicare. It will come independently or in a bundle with a Sonicare toothbrush, tongue scraper, breathe spray and solution. It can tell you how much bacteria is in your mouth, how long and often you should brush and floss. You can keep your mouth as healthy as possible throughout the day and evening.
Another product we are coming out with at the end of the year will be able to measure weight loss. It will measure fat burning ketones off of your breathe. It will be a limited amount of units, but we are going to be sold out in a heartbeat. There's currently in the market urine strips and blood tests people use for tracking ketones. With a few breaths, Mint makes it convenient. Low ketones look like you've been getting a lot of bread lately or having too much beer or rice. Mint gives you a personalized meal for the day to get you back at the right ketone level that will get you burning the fat so you can lose weight.
To get on the list for the new Mint Breathometer and to learn more about the product, log on to www.breathometer.com.