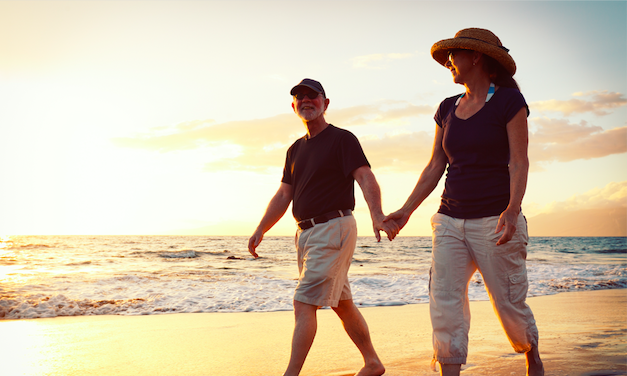 The dating world is difficult to navigate in your youth, but it's a whole different ballpark for people who are now over 40. Having a few ideas to figure out where to start certainly wouldn't hurt. Elite singles at this age have numerous options on where to take someone on a date, whether first or fifth. There's more range available, whether it's a sophisticated evening or a day of old-school fun.
The best date option is doing an activity that neither you nor your partner has done before. Whether it be an activity, or taking a class, doing something new and creating a memory between the two of you is an excellent idea. Philanthropy is another great chance to get to know each other and your values. Volunteering for something environmental like a beach clean up or tree planting, food bank packing, or something with your local animal shelter would all be different ways for a couple to get to know each other and the things that matter to them, cutting through the typical surface-level conversation and giving you and your partner a chance to truly get to know one another.
Depending on the size of the city that you live in, there are tons of local festivals that you could bring a date to. Whether a food festival or a cultural celebration, there will always be high energy and great food, and it's an excellent, high spirits idea for successful singles to kick back at on the weekend. It's also another chance to experience something new together. Or, if one of you has attended that event before, a chance to share it with your partner.
Attend a concert. Whether an outdoor music festival, an indie band performing in a bar, or a full-blown concert, seeing a music event and sharing your music taste with your potential significant other is a great bonding experience. Seeing some good music together is also a perfect way to put yourselves in a great mood.
Be a tourist in your own city! Most people who live in a city for a long time never take the time to actually see the attractions that make the place they live well-known. Now's your chance! Bring your date around and visit all the things that attract town-ers. Or, try taking a day trip to a nearby roadside attraction! There are always numerous things nearby that people simply aren't aware of, and you can see those things with your date.
Try a wine tasting, or visit a local brewery. Very often, you'll be able to tour a facility and sample many fancy wines, or locally brewed beers, and you can spend the day touring these facilities with your date.
Another local date would be to visit a "weird" museum. There are always the classic modern art museums, but having a little fun can be a nice change from an otherwise professional lifestyle as an elite single. These are great places to experience something cool or wacky with someone else and scratch your heads a little at some weird impressionist pieces.
Nostalgic dates are also fantastic. Doing something nostalgic like visiting an arcade and playing the games that you used to play when you were younger, or visiting an amusement park with your date are both fun options that you could choose to do. Or, if you'd prefer to stay indoors, having a game night with just the two of you would be a great way to have some fun together. Ordering in and playing things like Uno, and remembering the times that you did that when you were younger is a great way to bring up old memories and stories that can bring you closer to your date.
Another nostalgia trip could be going roller skating. There are numerous rinks that still hold that 80s vibe, and trying roller skating for a few hours with your date and reminiscing, and maybe jamming out to some older music would be a fantastic idea.
Finally, you could try out zero gravity. There are services that allow you to experience it, and you could do that together with your date! It's a super cool way to spend the day, and an awesome new experience to have together.
It can be difficult to figure out date ideas outside of the classic ones when getting older, but there are plenty of ways to still have new experiences with someone you're dating, and successful singles can rest assured that they're still thoroughly able to date.