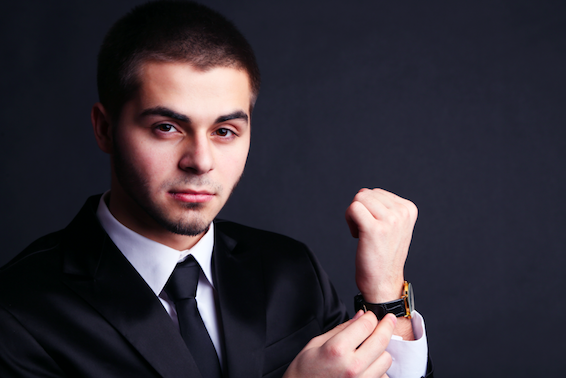 Looking to join a rich men dating website? There are seven key questions that you have to ask yourself before joining such a platform!
Question 1: What is my bankable asset?
A bankable asset is something that brings benefits to you. Meanwhile, you can keep, nurture and grow this asset so that it works for you in the long term!
Some examples of bankable assets:
1) Intelligence – You are well-educated, smart and switched-on. You are an avid reader and an amazing conversationalist. Rich men become mentally addicted to you as time goes by. In truth, intelligence is the No. 1 quality that millionaire men look for in women, according to a millionaire matchmaker in the United States.
2) A good sense of fashion – Have you noticed that most women in western countries are not very fashion-conscious? Well, because of feminism which is overdone in western countries, a large number of women think they should look or behave like men and compete with men in the society. As a consequence, they are not using femininity to their advantage. That's why they only dress for comfort. In contrast, if you have a very good sense of fashion, you can easily stand out from the crowd in the millionaire dating scene because rich men want to spoil their women with high-end clothes and shoes.
3) Good looks – This bankable asset is quite obvious, right? If you have good looks, you also need to maintain your good looks. So, you may want to consider going to the gym, eating healthy food and prioritizing the quality of your sleep. In addition, relationship experts point out that having more fun can also make you look better and more attractive; never underestimate the power of joy!
Question 2: Do I understand how rich men operate?
If you don't even know how wealthy men operate, then you are not ready to join a rich men dating site.
As a matter of fact, women who succeed in millionaire dating all have a very good and profound understanding of how successful men operate in love, life and business. In reality, you can only handle what you understand. What's more, the universe will only give you what you are able to handle. Full stop.
In order to help you better understand wealthy men, I've summarized several key points about how rich men operate below.
1) Successful men are big-picture people; they do not focus on small details because they understand that most small details don't really matter.
2) Most wealthy men want to date women who look extremely feminine but can talk about masculine topics such as finance, investing and business. That's a unique pairing. (A unique pairing is about having two very different qualities at the same time).
3) Moderately rich men are busy, but seriously rich men have a lot of free time because they've already automated their businesses.
Question 3: What can I offer a rich guy?
Everyone is thinking, "What's in it for me?" That's actually a mistake because in life you don't get what you want; you only get what you give. That is also known as Law of Reciprocity.
Therefore, before joining a rich men dating site, you should ask yourself what you can offer a rich man. Maybe you can give him the best time in the bedroom. Perhaps you will make him look extremely good when he takes you to dinner parties. Find some value that you can certainly offer and use that to your advantage!
Question 4: What type of rich guy do I like?
This is all about defining your type before joining a rich men dating website. Do you like a mature and sophisticated guy above 45 years old? Do you prefer a celebrity? Find out what you are looking for; you are more likely to attract what you seek.
Question 5: What are my non-negotiable standards?
This question is so key. I can't even tell you how important this question is.
Your non-negotiable standards are the foundation of a successful relationship that can last for a long time. No matter you deserve a man who is willing to support you and your family financially, or you would like to date a man who will look after your children, write down your non-negotiables now. And then stick to these standards at all times.
Question 6: Do I have enough dating skills?
It seems that schools taught us the wrong subjects because we didn't learn anything about dating and relationships at school. Yet this topic is of vital importance in everyone's life.
Hence, if you think you need to work on your dating skills, you would be well-advised to read some books about dating and relationships, especially books on millionaire dating. Personally, I would recommend Ginie Sayles's books How to Marry the Rich & How to Meet the Rich and Patti Stanger's book Become Your Own Matchmaker: 8 Easy Steps for Attracting Your Perfect Mate.
Question 7: How can I make my own lifestyle more exciting?
If you are needy, a rich man can smell your neediness from a mile away. In fact, the best way to eliminate neediness is to build a wonderful lifestyle for yourself. This can include having some interesting hobbies, meeting new friends, doing a job that you enjoy, working on your fitness and going the movies. In other words, apart from focusing on your love life, you also have to pay attention to other areas of your life. Interestingly, when other areas of your life are working pretty well, it's a bit easier to attract a rich man, as successful men like psychologically independent women!
In conclusion, as long as you have solid answers to the above-mentioned seven questions before joining a rich men dating site, you are ready for luxury dating! Now you are equipped with the right information in this regard, so hopefully, you will thrive in the millionaire dating world! Good luck & best wishes.