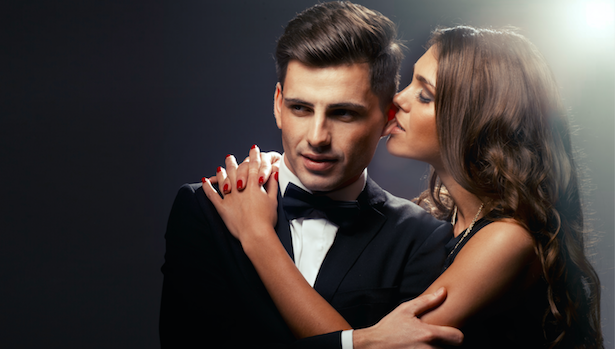 Frankly, this is a million-dollar question in the dating department. But I will give you a solid answer today. You are welcome.
• Usually, the answer is yes when a rich woman is looking for a husband.
Truthfully, when a wealthy woman looks for a long-term partner, she surely wants to be with someone who wouldn't take advantage of her. That is totally understandable.
As a result, successful women are very choosy in dating and relationships. That is oftentimes a given.
According to a millionaire dating coach and relationship advisor in the United States, most women who want to learn how to marry the rich are rich women, for wealthy ladies don't want to marry down. In other words, they do not want to marry men who are poor and greedy. They want to avoid users, losers and abusers altogether.
• The answer is no when a wealthy lady is looking for a lover.
If a successful woman is looking for a lover rather than a husband, she doesn't need to stick to her high standards. Maybe her ideal husband must be rich, famous, capable, handsome, kind, loving, and romantic. But her lover probably only needs to be hot. Period.
Indeed, it's very simple – looking for a lover is very different from looking for a husband. Thus, a lot of successful ladies are happy to date attractive young men when they are looking for lovers rather than husbands or long-term partners, according to dating experts and relationship consultants from a rich women dating site.
Well, 50 years ago, a lover was someone you were in love with. But today, a lover is someone that you go to bed with. Clearly, the English vocabulary is constantly changing and evolving as the dating climate is quite different in this day and age.
• How to attract successful women on a rich women dating website:
Although wealthy ladies have a range of standards that men are supposed to meet, it doesn't necessarily mean you can't date them when you are unable to meet all of their uber high standards. Please let me explain.
Have you ever had an experience like this? – You thought your standards were X, Y, and Z before meeting someone. But when you met that special person, all of your standards went out of the window because this individual was so attractive in a surprising way.
That is exactly how most women operate in love and in life because women are much more emotional than men, including rich women looking for love.
So, next time when you are on the first date with a wealthy woman, you would be well-advised to create some moments of micro-attraction. This strategy will surely transform your love life forever. Here are some typical examples of micro-attraction:
1) You and a successful lady are sitting in an elegant and upscale café. Instead of ordering a cup of coffee, you order a cup of hot chocolate with white and pink marshmallows. Then you say this to her while looking at her eyes lovingly, "Actually, I think your voice is so sweet – you sound like a marshmallow. This reminds of Alison Krauss's song When You Say Nothing at All." (Remember to pause after saying "Actually" – this will make her more curious about what you are going to say.)
2) You and a rich woman are sitting in an upmarket and high-end restaurant. While waiting for the delicious food and scrumptious drinks, you look at her face and say this to her in a gentle way, "You look so radiant today. Maybe your earrings & necklace make your face look radiant right now. Or perhaps this radiance comes from within." (Say this slowly with certainty, even though you use 'maybe' and 'perhaps'.) If she likes what you've said, then you can even say this to her, "From now on, can I call you the Radiance Queen?" (Now you are giving her a nickname which will make your future interactions with her even more intimate and sexy. Please note that most people call their romantic partners 'honey' or 'darling' – that's very boring and not memorable at all, so you should call her 'the Radiance Queen' to emphasize her uniqueness; in truth, she will find you unique and unforgettable as a result.)
3) At the end of the dinner date or coffee date, you offer to pay, even though she insists on paying the bill because she is a rich woman. This lovely gesture will make her like you instantly because a wealthy woman is oftentimes surrounded by people who want things from her or ask for things all the time.
• Why do moments of micro-attraction work?
According to relationship experts from a rich woman dating site, successful women are very intuitive – they trust their intuition because their intuition is always right. Moments of micro-attraction directly stimulate a woman's intuition on a date, so these moments are very important when it comes to building intense attraction and chemistry under the radar, even though these moments are not tremendous.
Never underestimate the power of small moments. Remember: C.S. Lewis once famously said, "This moment contains all moments." That means every moment gives you new opportunities to grow, to experience, to discover and learn, to meet wonderful individuals…. Life's magic is the infinite possibilities that you have.
Hence, if you are ready to meet successful ladies on rich women dating website, you should totally prepare some moments of micro-attraction that you can use on dates. This dating skill alone will fundamentally improve the quality of your love life because it will set you apart quickly.
To sum up, the majority of rich women are very picky with extremely high standards when they are looking for serious relationships and marriages. In contrast, they are not very picky when they are looking for flings and casual encounters. It all depends on which stage a rich woman is at right now, so you need to evaluate the situation and be well-calibrated in the millionaire dating world, okay?