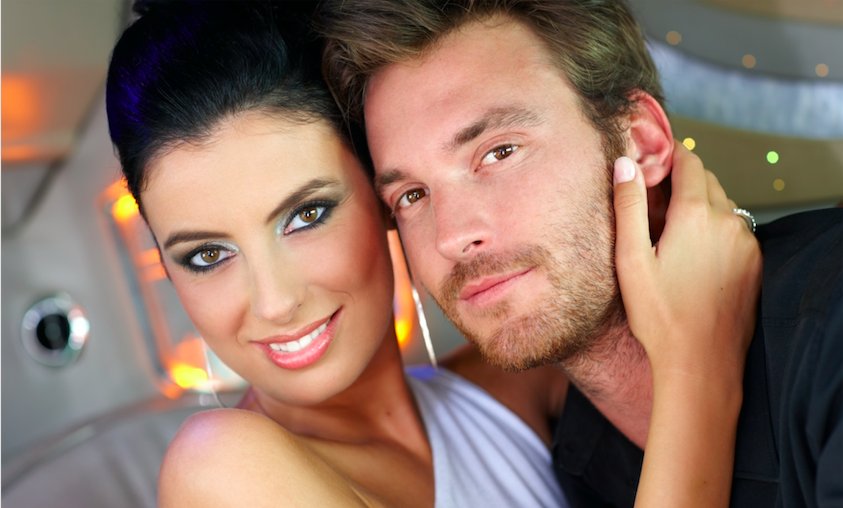 New York City is undoubtedly one of the most romantic cities in the world and there are tons of things you can indulge in. If you too are on the lookout for the best of New York dating tips, here we are going to share some details with you.
1. Dance On A Cruise
One of the most popular dating ideas on MillionaireMatch has to be heading to a cruise and dining and dancing there. Some of the elite millionaires make it a point to book the whole cruise. Stealing some of the perfect sunset shots and sipping your favorite wine while looking at your partner might just be the best way to indulge in romance.
2. Helicopter Tour
The New York City skyline is very famous. You can take a helicopter tour and admire some of the most amazing views of this magical city. Of course, the millionaires can afford it. Taking your partner on this ride will be a magical experience no one can forget easily.
You will get an up and close view of the Statue of Liberty and even the Yankees Stadium and the New York harbor as well. So, take your partner's hand in hand and head for this perfect date time.
3. The Brooklyn Bridge
This is one of the top iconic sights of New York City. Hailed as one of the oldest bridges in the whole of the USA, you should take a stroll along this bridge. Being proposed once again or re-instating your vows on this bridge sounds like a perfectly magical idea for many. This is surely one of the top romantic ideas and things you should surely indulge in if you want to spend some quality time with your partner.
4. Broadway Date Night
Most couples choose to head to Broadway to see some of the most amazing and romantic shows to enjoy their time. There are tons of shows which exhibit the best of romantic tastes like Les Miserables or even the West Side Story as well. Make it a point to book the shows in advance or else they may sell out. Choosing the right show can help you have one of the most memorable date nights.
5. The Niagara Falls
Who does love the sight of the Niagara Falls? Located at the border between New York City and Ontario, this is one fall that makes you gape in amazement. So, if you are the kind who likes to hold your partner's hand and keep gazing at the gargantuan Niagara Falls, you can go for it. A lot of couples on MillionaireMatch voted heading to Niagara Falls as one of the trending New York dating ideas.
6. A Horse Carriage Ride
If you love a little royal taste and would like to do something totally unique and different, we recommend heading for a horse carriage ride. There are several of them available all around New York City, but it is the Central Park area that remains our perennial favorite. Don't forget to snuggle tight in the back seat and your guide will steer you through the different iconic locations spread across New York City.
7. The Central Park
Spreading over a whopping area of 800 acres in the uptown Manhattan area, this is one place you surely cannot miss when in New York City. You can surround yourself in the lush green scenery and snuggle with your date, oblivious to the world. Or you can choose to explore the park and stroll through it hand in hand. The choice is wide open for you.
8. The Liberty Island
Too many couples choose to take a trip to Liberty Island and enjoy up, close and amazing views of the Statue of Liberty. When taking this tour, you can also head to Ellis Island and explore that part too.
9. Rooftop Bars
New York City is home to endless bars and what better way to have fun and romance! Head there and sip some of the best wine and get drunk on love. Take your partner to some of the fanciest rooftop bars and you can reserve a cabana for yourself. Sip the most expensive wines, drink into the view, and don't forget to let her know how much you love her.
10. The One World Observatory
We have saved one of the best for the last. Head to this observatory close to the sunset and steal some of the most mesmerizing views of the New York City. Steal a kiss right as you see the sun melting and disappearing into the sky. You are sure to fall in love with your partner and the place.
So, these are the top voted New York dating ideas on MillionaireMatch. Most of the top millionaires voted these ideas perfect to woo their partner and set the tempo for their relationship. You are free to do anything else as well. The idea simply is to have fun and enjoy your time and let your partner know how much they truly mean to you. With the right memories, even your home can be just a magical; the key is creating magical moments.