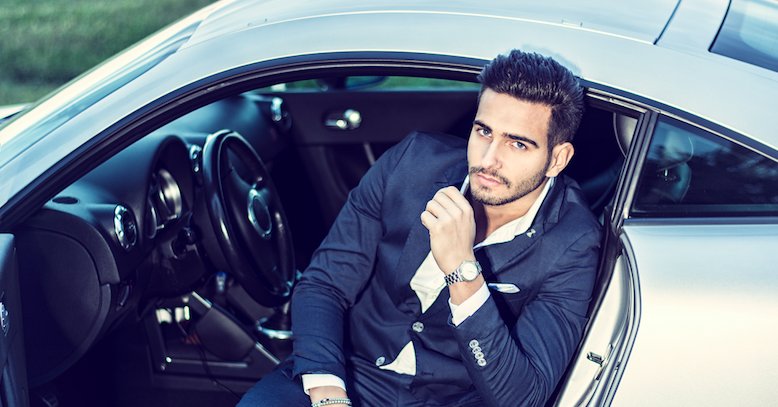 Being a gentleman is something that every man can learn to be. The most common perception of being a gentleman is a man who ensures that he is chivalrous towards women. In earlier times, anyone coming from a wealthy background or a good social standing or in general, all rich men were considered to be a gentleman. As we evolve as a human being, the rules of being a gentleman have also changed. In a modern world, being a gentleman means having confidence, being sure of yourselves, never failing to be polite, and always seeking to put others first apart from being chivalrous. If you are interested in online elite singles dating, being a modern-day gentleman becomes a necessity. You can find a lot of examples of a gentleman on a popular online dating site called Millionaire Match. You can take it upon yourself to be a better man. You can become someone that other men aspire to be like, whether they admit it or not. However, there are ways through which you can learn to be a modern-day gentleman like.
Being proactive
As gentlemen, you should always try to be aware of your surroundings to foresee a distress signal and be ready to help like offer your umbrella to an older person or to pick up the things for a pregnant woman in case she accidentally drops her belongings. It would be best if you always strive to make others feel taken care of while using your common sense, and you probably won't need to remember any rules.
Be Pragmatic
A modern-day gentleman chooses to be pragmatic by dealing with things reasonably and logically in such a way that is grounded on practical rather than on theoretical considerations. Being pragmatic means doing what works best in a given circumstance and helps you reach your goal. A simple example of being a pragmatist is to compromise even if you don't get everything you want in the present situation to reach your larger goal.
Be a constant learner
The world is evolving very rapidly and to be on par or go beyond, you need to be a constant learner and actively seek new challenges. A continuous learner is someone whose intellectual curiosity continually propels him to better himself. To become a modern-day gentleman, you need to continually improve your craft through reading, coaching, ongoing learning and spending time with your mentor.
Know your etiquettes
A gentleman always knows his etiquettes which helps him to navigate social and professional settings effortlessly with confidence and proficiency. Having a proper etiquette means to say 'thank you' and 'please' wherever the situation demands or holding the door for others and smiling often. Proper etiquette goes a long way in helping you to be confident whether you are with your friends or in a professional board meeting.
Dress according to the occasion
As a gentleman, you need to understand the power of your appearance. The way you choose to dress, groom, and carry yourself is either a link or a hurdle to your success because what others see is what they expect from you. It would be best if you continually tried to be sharp in your appearance, which demonstrates your respect for yourself and your environment.
Be a hard worker and always speak the truth
Being smart about your work or lying to someone can help you achieve petty gains in a short time, but hard work and being truthful always pays in the long run. A gentleman is someone who believes in a strong work ethic. It would be best if you took great pride in your hard work and always strive hard to give your best every single day while being truthful to everyone.
A good communicator
An excellent communicator is better liked, more prosperous and produce more value in a conversation. To be an excellent communicator you need to know what the other person is talking about, listen more than you speak, focus on understanding others, pay close attention to nonverbal communication and always be aware of misunderstandings. To become a gentleman, you need to acquire all these qualities of an excellent communicator to become a recognized face and a go-to source for other people.
Good physique
Being a gentleman who takes pride in his appearance, needs to train regularly while maintaining a healthy diet. By improving your physique, you elevate your look in your clothes and accessories. It also signifies that you are confident, hard-working and disciplined to achieve his goals. A gentleman needs to have a presence and charisma, and a good physique helps you amplify those characteristics. While building a stylish wardrobe, build a body which can carry it with grace.
Being Calm and Composed
You can always find yourself in a situation where you are in disagreement or argument with another person. As a gentleman in those situations, you need to be calm and composed while taking hold of the situation with dignity. You don't need to sacrifice your pride but rather use your understanding and knowledge to win over the hearts of those who do not agree. You need to listen to the other person patiently without making any negative remarks or opinions about him while determining an appropriate time to respond back in a peaceful manner.