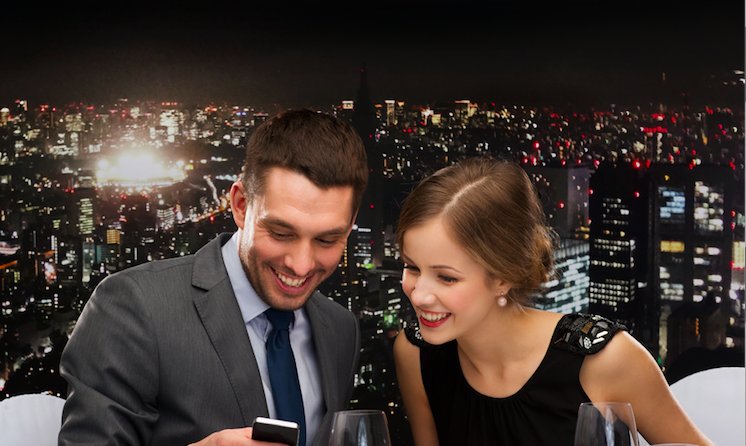 When you are headed for first dates, there is a lot of jitters that people tend to go through. Some of us tend to get very anxious and stressed about how the date will go and therefore you may be wondering as to what are the different phases that first date questions may have.
Here we are going to talk about the different phases that you should know when you are headed for a first date. This will iron out the jitters and at the same time, set the premises for the sake of a strong relationship and second dates as well.
1. Breaking the ice
The first thing you need to do is break the ice. Not everyone is a pro at breaking the ice and this is why you should try to master the skills in this set. Until and unless, you know how to break the ice, you will not be able to take the date further and this might sabotage any chance that you have of taking the relationship further.
When it comes to breaking the ice, do not opt for some stereotypical questions that may or may not turn out to be good. Look for some smart ideas. You can check out some of the top ice-breaking questions at sites like millionaire Match that offer you easy ways to breeze through the ice-breaking sessions. There are several ideas that are present and you are free to pick whatever you deem best out of it. For any relationship to go forward and to give you the chance of a second date, you must breeze through this first phase of first date questions.
2. Knowing the basics
Once the ice-breaking session is done, the next thing you need to do is to know the basics. It is very important that you are aware of what the other person is. There are plenty of details that pertain to a person and by indulging in this second phase, you will be able to get a clear picture of whether or not you will like to date the other.
There are several layers to a person and by indulging in several question and answer sessions, you will be able to know these basics. We are not asking you to interrogate each other but you should be focused on understanding the basics of the other person whom you intend to date. Sometimes, things like what turns them on, what they do, what they prefer can help you see if the two of you are compatible enough to go on subsequent dates.
3. Judging the thoughts
When you are dating someone, the kind of thoughts they have and the preferences they choose to have assumes gargantuan importance. For instance, if you are a feminist through and through, the last thing you want is to date a sexist guy as the only thing that you two will do is bicker all day long. So, in the third phase, we would like you to judge each others' ideas, thoughts, and perspectives. Doing this can be tough and challenging but it will be worth the results you will get in the end. While we do not recommend you to judge the other person, but knowing what their ideas are is surely important.
You should have respect for the fact that each one of us is free to have our ideas and opinions. If you feel like they don't suit your taste and preferences, feel free to not date them. However, you should not be harboring any kind of hate against them. Learn how to deal with things in an amicable manner.
4. Breaking it with humor
If by the end of the third phase of millionaire first date questioning, you feel that this date is worth taking it further, you should then try and see how it feels with the touch of humor. It is really important for any relationship to have its share of light moments. This is the reason, you should try your hand at humor and see if the two of you get along. Very often it has been seen, that some couples tend to bicker quite a lot simply because they do not get each other's sense of humor. So, if you do not have terribly bad comic timing, my suggestion is to check what is the humor quotient for both of you. If you can spot humor in similar things and be sporting about it, it is a great sign that you may consider taking the relationship forward.
5. Advancing to new dates
Also, you should finally try and see if there is any scope for you to move to second dates. In the final phase of your first date questions, you should make it a point to check if your partner is willing to head to a second date.
There are a lot of different ways by which you can check and analyze as to how interested the person may be in seeing you again. The key thing to remember here is that you should not come across as overzealous nor should your advances feel suffocating. Remember it is really important to respect the opinion of your partner. No matter how great the date may feel to you, if your partner doesn't feel the same, respect his/her choice and move ahead and look for another date. Be polite and courteous in your approach and subtly ask whether or not there is a likelihood of meeting them again.
Some times people want some time to decide and feel free to play the waiting game. Of course, you too should decide well as to whether or not you would like to go on a second date. Just in case, things don't work out, you can always start again by looking at top online millionaire dating sites like Millionaire Match as there are tons of members out there.