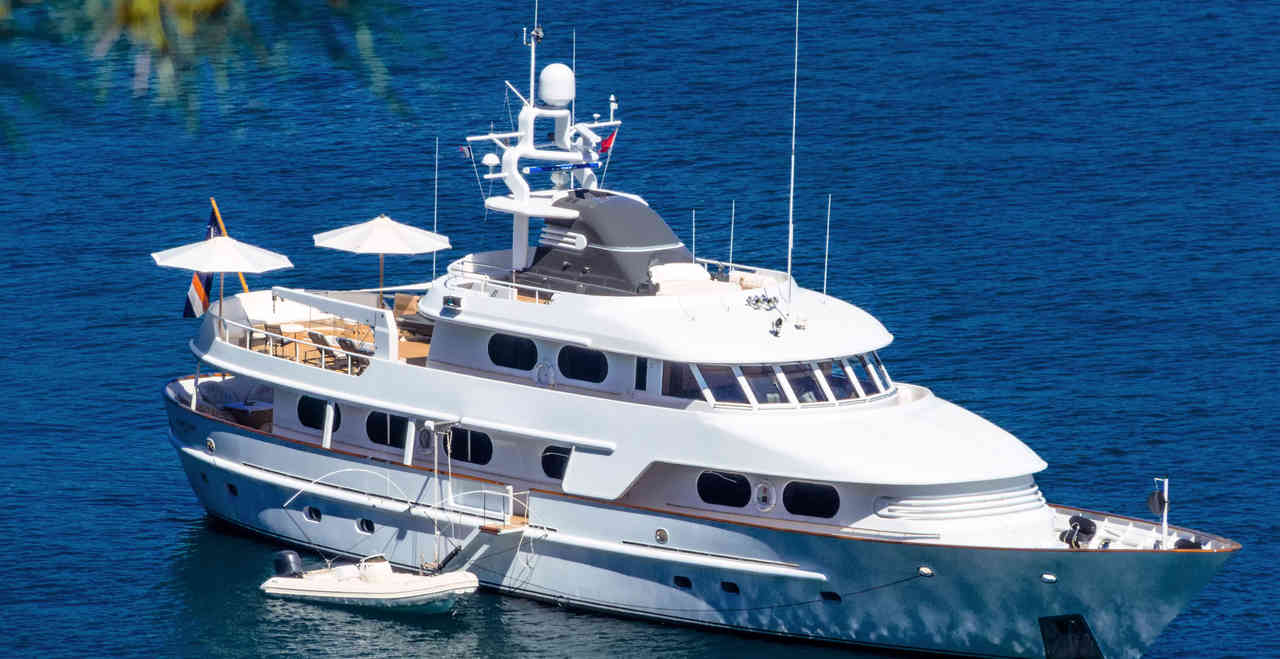 Luxury Yacht Design is famous for creating bold designs that go beyond the standard yachting experience. Rather than viewing a yacht as simply a luxury boat, they manufacture innovative floating platforms that allow their owners to create an environment that lets the imagination soar.
One of Luxury Yacht Design's most captivating concepts is the fabulous "Streets of Monaco" modeled to give cruisers the feeling of being immersed in the magnificence of the stunning Mediterranean coastline.
Under construction for the past 3 years, the 510 ft (155 m) floating city seems to have been crafted for those enamored with the famous Grand Prix circuit. Known as "the millionaires' playground," Monaco is a city famous for elegance, wealth, and the most prestigious Formula One circuit on the planet.
The magnificent floating palace certainly does its job bringing this glamour and prestige to the open sea. Featuring replications of famous landmarks including the Hotel de Paris, Prince's Palace, Loews Hotel, Port Hercule, La Rascasse, and a fully-functional F1-style kart track; the "Streets of Monaco" will certainly leave one feeling as though they have stepped onto the streets of the French Riviera.
The style and sophistication of Monaco continues throughout the interior of the vessel, adding to the full experience and seamless transition designers hope to create for the yacht who can't get enough of the high-class city.
The owner's apartment alone will leave you breathless, with double height ceilings, fireplace, private courtyard and sundeck, a personal Jacuzzi and swimming pool, and a private lift for easy access to all three floors.
The extravagance doesn't end there, this superyacht comes equipped with a helipad, mini-submarine, speedboats, jet skis, swimming pools, Jacuzzis, tennis courts, a cinema, cafés, casinos, and even a private beach and man-made lake.
The cost of such luxury is priceless. However…for a mere $400 million (nearly a third of its original price tag of $1.3 billion), the floating Formula One fan's dream can be yours!