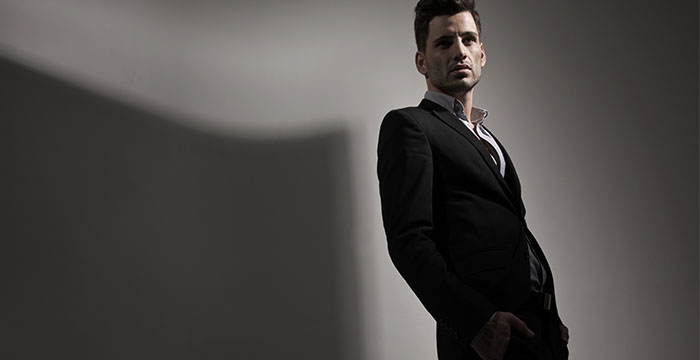 People of wealth often appear to be larger than life, and a new data from MillionaireMatch.com reveals that, for men, many of them actually are. According to data obtained from the profiles of the richest men on Millionaire Match, it appears that men with money also tend to be taller than their average counterparts.
According to several international studies, the average height of a male is roughly 5'9", give or take a couple of inches. 60% of the certified millionaire male members on MillionaireMatch.com fit into this range. However, while less than ten percent of the men fell below world averages, nearly a third of the millionaires on MillioniareMatch are at least six feet or taller.
Bill Gates- 5' 10"
Currently the richest man in the world, with over $80 billion, Bill Gates is technically taller than the average man. The former CEO of Microsoft has always had big ideas, and height or no height, he has grown into one of the biggest names in the world of technology.
Carlos Slim Helú - 5' 8"
The Mexican telecommunications mogul may measure 5'8", but the average height in Mexico is closer to 5'5", making him taller than most men in his country. Worth approximately $80 billion, the CEO of Telmex and América Móvil certainly fits the bill of larger than life millionaires... or in his case, billion
Warren Buffett- 5' 10"
At 5'10", Warren Buffett falls into that slightly taller than average category. His net worth of $69 billion, however, is anything but average. The chairman and CEO of Berkshire Hathaway is known for being one of the most respected businessmen on the planet and despite his record-breaking donation of $2.8 billion to the Bill and Melinda Gates Foundation, he remains the third richest man in the world.
Amancio Ortega- height unknown
Amancio Ortega may be one of the exceptions to this rule, but his net worth of $58 billion more than makes up for what he may be lacking in the height department. The exact height of the world's richest retailer is not readily available, however, we think that the fact that he owns 26 high-value properties around the world, including the iconic Torre Picasso, a 43-story skyscraper in Madrid which boasts Google as a tenant, makes any potential shortcoming irrelevant.
Larry Ellison- 6' 3"
The co-founder, CTO, and executive chairman of Oracle Corporation seem to have it all... tall, dark, handsome, and ridiculously wealthy. With a net worth of an estimated $49 billion, Larry Ellison is a Silicon Valley giant in more than just height. Though he may have recently stepped down as CEO of the multinational corporation, Ellison has not given up making his mark on the world, and has purchased the Hawaiian island of Lanai with hopes of transforming it into "the first economically viable 100%-green community."
The Koch Brothers- over 6'2"
The exact height of the Koch brothers is not listed, however, it has been noted that both Charles and David are taller than their brother Frederick, who measures 6'2". The brothers share control of America's second largest private company, Koch Industries, and are each worth approximately $42 billion. The Koch's give new meaning to the saying "Go big or go home", and in addition to their height and wealth, both are known for giving sizeable donations to various organizations.