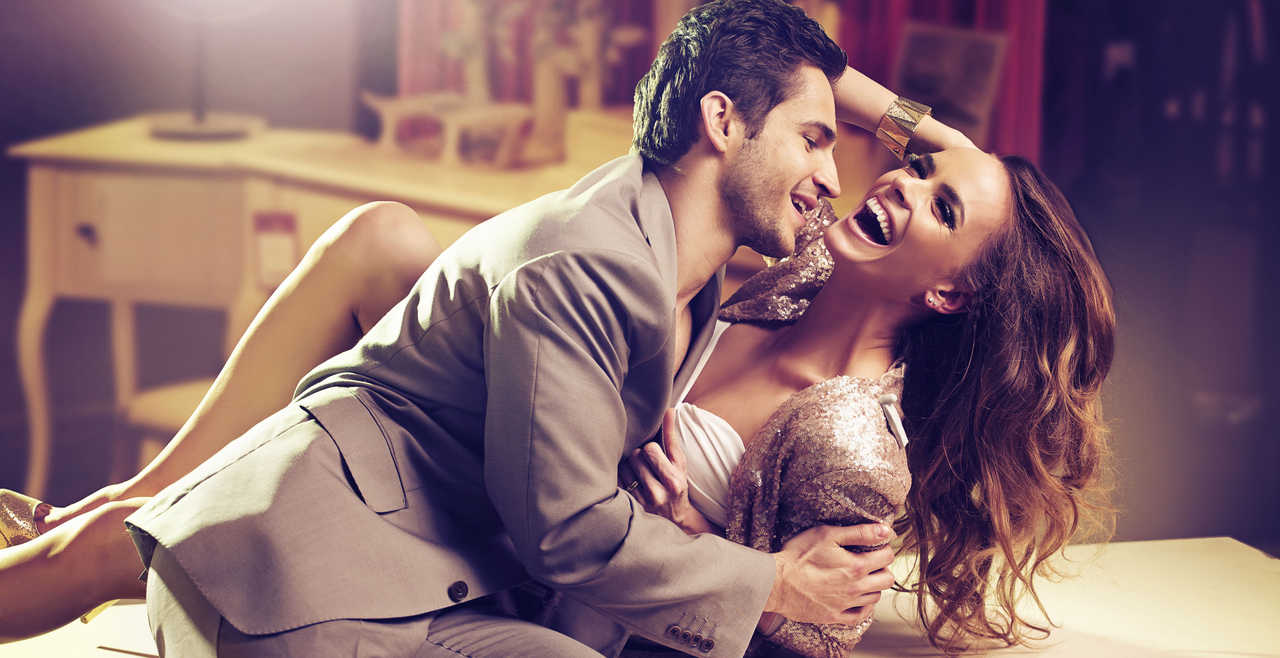 For some, Valentine's Day is a nightmare holiday because of the fear involved in selecting the right gift or planning the right evening. But with a little planning and ingenuity, you can surprise your millionaire partner in ways that will demonstrate your willingness to think outside of the box and be the romantic person they hoped you to be.
To do that, we're giving you five of the most surefire winners from our Valentine's Day surprises collection. The expense and time involved in planning and preparation are all up to you. These ideas are so good, they can be ingeniously accomplished on either a large or small scale. That's where your creativity and knowledge of your partner's preferences come in. Whatever, don't wait until the last minute as that is the antithesis of pulling off one of the most romantic days/evenings of the year.
Read on and take notes so you can offer your honey one of the best Valentine's Day Surprises.
Rose Petal Path to Love
We've seen it in movies, but how many times has anyone experienced the sensual surprise of walking in and seeing a rose petal path? Love songs play in the background and votive candles line the path. There are a few ways to make this happen so use your creativity. For starters, the rose petal path may lead to the dining room or a blanket in front of the fireplace. Without drawing attention to the second path, prearrange petals leading from the first area, then directly to the bathtub, bedroom, hammock or other sexy places in the house. While your partner is finishing the sumptuous and sexy meal or appetizer, you sneak away to the final destination and either run a bath or light the candles in the bedroom and wait for him/her to figure out where you went.
Gift Hunt
This is fun and sexy! It requires buying a Valentine's Day gift that has more than one part to successfully carry out this idea. For example, if a tablet was purchased as the main gift, then a tablet cover, a tablet keyboard and a tablet charger with speakers might also be purchased. The idea is to wrap each item separately and hide them. Or if you have limited space without easy hiding places, simply give the presents to your partner in the most confusing order to keep the surprise going until the end. Another example might be to purchase sexy pieces of lingerie along with a few erotic items you know your partner will enjoy.
Old-Fashioned Romance
Write a poem to recite, bring favorite flowers, candy, wine or champagne and a preplanned, cozy dinner for two to take to a special spot. Select a perfect picnic-type meal that can be transported to a romantic spot near a fountain, by the water, overlooking a fantastic view. In fact, the more romantic the spot, the better. This requires a little more planning, as you'll want to bring battery-operated candles, a blanket, cushions, dinnerware, stemware, the meal, flowers, candy and chilled libations. Here are a couple meal suggestions that won't require too much effort and can be purchased at your local grocery or charcuterie: Quiche, salad, bread; Cold salad assortment, bread; Lox, prosciutto or sliced lamb, salad, sliced baguette, cheeses, condiments. Of course, do not skip purchasing (or preparing) a decadent dessert for two. Bonus: Send your honey a sexy invitation.
Make Memories
All gifts that demonstrate a personal touch are always welcome. It's so nice to receive a well-thought-out gift that was handmade, in some way. The idea goes like this: Gather and put together a physical or digital photo book filled with a progressive presentation of images of the two of you. If you don't have enough photos, start snapping away, as there is still time. Add title slides/images that are cute, funny, romantic or whatever is meaningful to the two of you.
Also highly recommended is for you to add a side gift to accompany the photo album with a special song mix that includes music that is special to the two of you. If you're at a loss for meaningful love music then mix up some favorite love songs that are sure to melt your partner. It is just as thoughtful and is an incredibly romantic gesture, particularly alongside the photo presentation. Be sure to leave a few blank pages to encourage a memorable future.