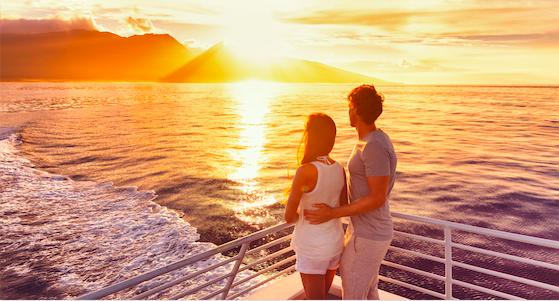 Women have always had the upper hand when it comes to choosing a partner as they have such ample resources at their disposal that they can use to attract any kind of man they want (if you know what we mean, *wink*).
Historically, women have always preferred to have a rich man as their life partner rather than one with moderate or few means of livelihood. After all, who doesn't want a comfortable, luxurious life?
Moreover, from an evolutionary point of view too, it works well for a woman to have a rich man as a life partner to ensure that her kids will be well taken care of. But how does one catch the attention of a powerful rich man? Where does one even find such a man? And how can you ensure that he is not just attracted to you but stays interested in you?
The following are some of our best tips on how you can achieve all that with minimum effort:
• Take care of your physical fitness
A survey has shown that rich men prefer a good body over an overly pretty face any day. If you take care of what you are eating and manage at least an hour of regular physical exercise, you can be in good health to ensure that you have a good body shape without being overly skinny or overweight.
• Be neat
Natural beauty in a girl puts her far ahead of those who use a load of cosmetics to enhance their features. Make sure that you have a clean, washed look which you can just touch up with a very basic make-up ritual. Your hairstyle, nails and general cleanliness should also be such that it gives out a neat and trim impression of your personality.
• Don't be a bimbo
Attractive men look for class and therefore if you are dressing up in miniskirts or spiked heels, you are bound to actually repulse successful men rather than attracting them. If you really want to appear attractive to a rich man, you should ensure that you are a lady and not a bimbo.
Dress yourself up in clothes that look appropriate for your age. Be conservative in your dresses so that you look beautiful without showing too much skin. The make-up should also be kept muted and subtle which is a definite proof of class and high-society style.
• Follow a skin regimen
Beautiful, glowing skin is something that can be attractive on its own without the need for brushing it up with creams and powders. Healthy eating, as well as a beauty regimen which takes special care of your facial skin, will ensure that you have a younger looking face which will definitely attract your guy.
• Buy hair extensions
If you have shoulder length or even shorter hair, make sure that you invest some money in good hair extensions. Long and well-groomed hair is another sign of high-class women and is definitely preferred over short pixie cuts by rich men. Hair extensions also allow you to sport curly, wavy or straight hair with different colored highlights as per your mood.
• Whiten your teeth
Get your teeth cleaned and whitened at a dental clinic. White, plaque-free teeth are a sign of good oral hygiene which rich men are sure to appreciate and like. You should also ensure that you never have bad breath when you are meeting the guy you want to be attracted to you.
• Locate your guy
It is easy to dream about having a rich man being attracted to you and even prep yourself for it. However, when it actually comes down to having a guy take an interest in you and pay attention to you, it can take quite a lot of work.
You should first find such a guy whose attention you want. You can find such rich men through friends, at charity functions, galas or other similar events. It is important to look your best, no matter what time of day or which place you are visiting, because you never when you run into the kind of guy that you want as your partner.
• Try to create coincidental meetings
Once you have located the guy who you want to be attracted to you, you would then have to create coincidental meetings so that you run into him accidentally on purpose at least a couple of times. This gives you time to create an impression and catch his interest. Try getting your coffee from the same shop, going to the same church or attending the same event that he is going to.
• Read up on his hobbies
Any man is bound to be much more attracted to a woman if she knows something about his hobbies and shares the same interests. So, if you know something about what he likes to do, you can have an engaging conversation with him that will only make him like you more.
• Reciprocate his advances
As a general rule, rich men like to pursue rather than being pursued. However, that does not mean that you should blow him off which can end up backfiring on you. Make sure that you achieve a subtle balance between playing hard to get and reciprocating his advances so that you keep him hooked. All the best!