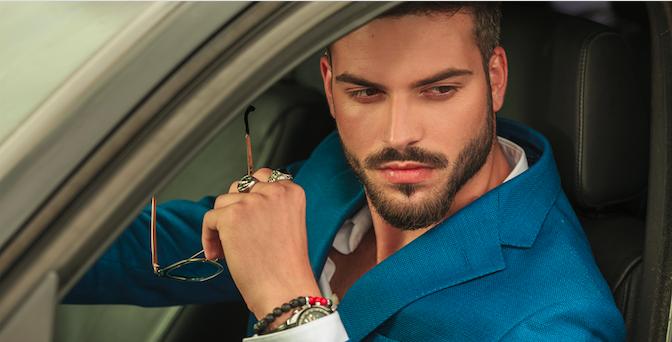 The dating world can seem like a minefield - and especially so when it comes to dating someone whose wealth reaches into the millions. Of course, many people would love to date a millionaire - who wouldn't want the lavish lifestyle and plenty of extravagances in life? To make a successful match with a millionaire, however, there are a number of dos and don'ts which will make for a smooth ride towards your luxurious happy ever after.
DO
Be yourself - but make an effort!
The first thing to remember is that you might be dating a millionaire - but they're still a person, just like you. When exploring millionaire dating sites, don't let your potential matches' millions cloud your judgment, and have the same open, interesting conversations you'd expect to have with anyone else. Let your personality, humor, and brilliance shine through, and explore theirs - you'll soon find your perfect match. Of course, it goes without saying that a millionaire's social life may be somewhat different to your typical routine and this is something you'll need to consider. If you're frequenting up-scale restaurants and private clubs, there's an expectation when it comes to how you dress and act - and while you should always be yourself, your potential partner will be reassured if you can show you can fit perfectly into their lifestyle. Dress to impress, and mind your manners - it goes a long way.
Accept gifts with grace
If your squeeze wants to lavish you with high-end gifts or fancy dinners to show you how much you mean to them, it is important to accept these gifts with grace and heartfelt thanks. Insisting they return gifts or spend less money on you is not only rude, but it also conveys that you simply will never be comfortable with their wealth - and that is a tricky roadblock to negotiate in a relationship. Accept that their budget for gifts and little treats is considerably higher than the typical person's and that for them, these gifts aren't extravagant - just a generous reminder of how special you are to them!
Offer to pay
In every relationship there must be some give and take - but how do you balance the books when you're dating a millionaire? You will find that many very wealthy people are more than happy to spoil their partners and wouldn't dream of asking you to splash out for expensive dinners or far-flung adventures, but it is polite to offer to split the bill occasionally. They may decline - but offering shows your true character, and very wealthy people are often on the look-out for someone who is just after their cash. This is especially important when you first enter the millionaire dating scene, as you want your potential partners to know that you value who they are, not their money.
DON'T
Fawn over their money - instead of them
While a millionaire might have money on their mind - and the determination to maintain their riches - nothing screams 'gold digger' more than constantly bringing up your new paramour's bank balance. Millionaire dating is, in many ways, much like dating anyone else, and your match wants to be assured that you're interested in them as a person. Make sure that you shower them with compliments about who they are and not what's in their wallet. Let them take the lead on conversations about money - you may have met via a millionaire dating site, but discretion will earn you their trust far more quickly than probing questions.
Fake an interest
If you hate water and being outdoors, faking an interest in yachting to impress a wealthy potential partner is unlikely to seem genuine - and if you're bored by business, nodding along as your sweetheart enthusiastically tells you about their plans to make their next million is only going to end in tears. You might want to explore the life of luxury with your other half, but you need to make sure you have something in common, or your relationship will be built on shaky foundations. Explore potential partners' interests, likes, and dislikes - you'll find that wealthy people are often looking for someone genuine whose interests match their own, and if that's you, you may be suited for a lifetime of happiness (and luxury, too!).
Expect to take up all their time
Very rich people tend to be wealthy because they work exceptionally hard - and that means you may have to accept that you won't be the sole focus of their day-to-day life. Just as you'd expect a doctor to be on call, you can expect your millionaire match to have plenty of obligations too. Whether they've inherited their fortune from their family or worked their way up to the top, managing millions can be a full-time job in itself. A potential partner will need to be considerate of this, and show understanding when their significant other has to cancel dates or travel. Showing you are aware of the unique pitfalls of dating a millionaire, as well as the financial advantages, will stand you in excellent stead for a beautiful relationship built on shared understanding and trust.