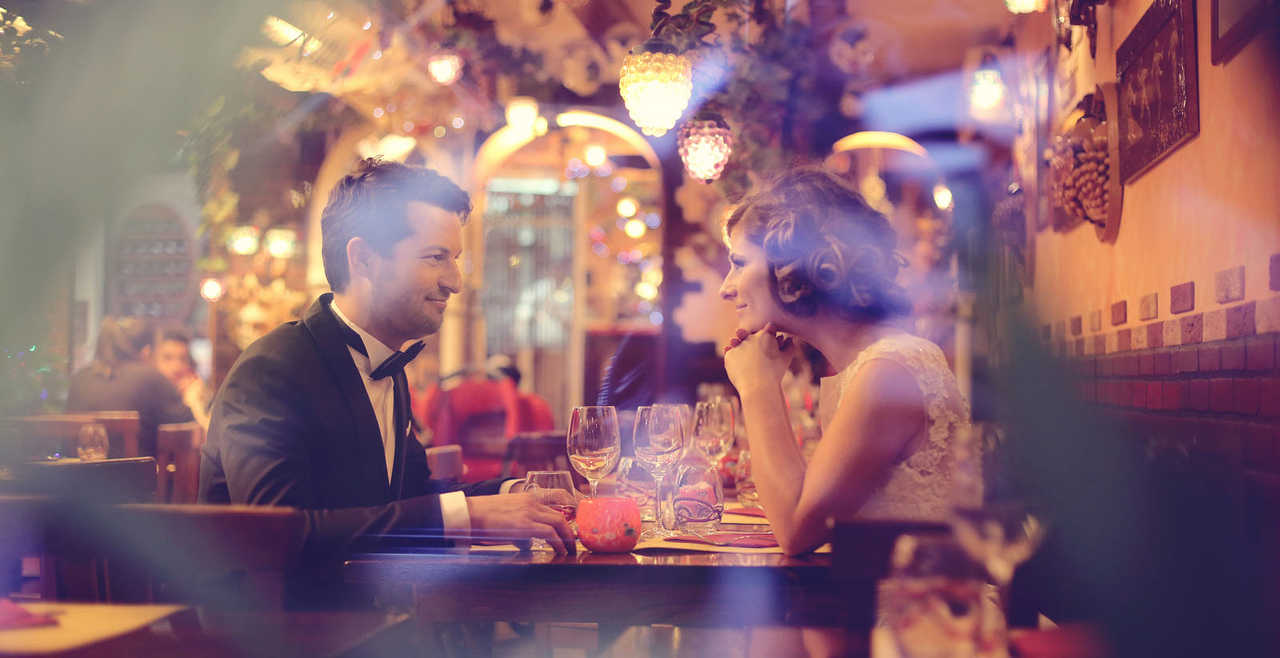 If 2015 has left you single and feeling alone, take heart, every new year is an untapped opportunity to find a new, even more lovable side of yourself. It takes guts and some effort to make the mental, emotional and possibly physical changes needed to attract love in 2016. But we know you can do it and we're behind you all the way.
Many love coaches will tell you to stop concentrating on finding love. It is said that when you look the other way is when you will find it. We, at MillionaireMatch, agree with that basic concept with one exception. Get your ducks in a row and make a few changes before taking that step. We've come up with the top five most important steps that will surely help you find true love in the coming year.
Personal Checklist
If you are one of those singles who think they have it going on but can't seem to find partners to match your hotness - think again. You may not be the person you think you are. So take a few minutes to review this checklist, see where you stand and recognize the fact that you, too, are not perfect and can afford to make changes.
Are you a good listener?
Do you talk about things that interest the other person?
Do you ask about the other person?
Do you complement your date's personal choices/lifestyle?
Do you focus on the present and the person you are with?
Have you ever updated updated your look?
Do you connect with your femininity (or masculinity if a man)?
Are you kind and considerate?
Are you prepared to have a great time?
Are you ready to do what it takes to make a great relationship?
Reach Out
If you answered no to any of those questions, we think it's high time you made some changes. If you don't know how and need a little help, we encourage you to talk to your most honest friend, relative or even seek help from a life coach. Making changes isn't always easy, but it is necessary all throughout life. Be the person you want to meet.
Personal Makeover
Now that you know what you need to change emotionally and mentally, how do you feel about yourself physically? Are you still wearing the same hairstyle? Have you updated your wardrobe to suit the new you? Is it time to pop into the cosmetic and fashion departments of your favorite store to get a little makeover? Believe us, updating your personal style will make you feel more attractive and confident. Confidence attracts. Period.
Expand Your Perfect Mate Checklist
Now, let's review that checklist you've been adding to all these years. You want the perfect mate and have little tolerance for imperfection. This is a common pitfall for both men and women. The truth is - no one is perfect. The trick is to ferret out the imperfections that you can live with without ongoing grief. Example: If you need to be with someone who is intelligent, can you cut someone a little slack if there are areas in which their intelligence does not shine? You have to give a little and find the person who will also tolerate any annoying habits you may have.
Set Your New Compass
Now that you have taken the time to review the situation in the way you experienced it in 2015, and made the necessary changes, it is time to set your compass to attract love in 2016. You are open, ready and willing to meet the partner that is going to make your head swoon. So stop worrying and use your newly enhanced confidence to know that your love is right around the corner. Now get out there so he/she can find you!