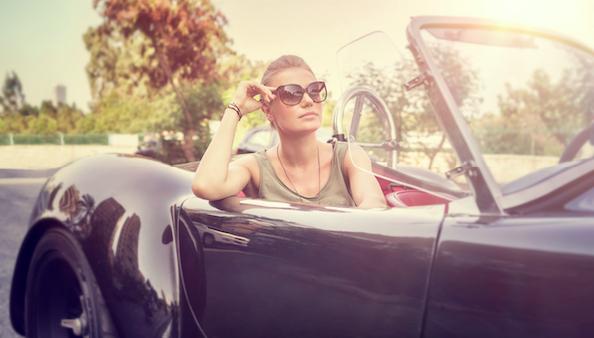 Money plays a big role in a dating relationship. It is especially difficult to navigate if you make a great salary and the one you are dating doesn't. Even if you both make 8 figures a year, money can be a problem in relationships.
Here are the top tips to keep money from ruining your dating life:
1. Don't Talk Specific Numbers
The person you are dating may have an idea that you are rich, but it's better to not talk specific numbers...for a very long time. If things really do get serious, then you will need to have real conversations about your net worth and theirs for that matter. But, if you walk in the door proclaiming your yearly salary, you're going to come off as arrogant.
Instead of trying to impress your date with your bank account, let them get to know who you truly are. Work to become real friends with each other and see if there is a bond between you before delving into one another's financials.
2. Decide Who Will Pay For Dates Ahead of Time
To avoid the awkward moment when the waiter brings the check, decide ahead of time how you are going to pay for the date. Feel them out on what they expect. Even if you want to pay the full amount, let your date have the option to pitch in or cover the check completely. You both may decide that taking turns to pay for your time together is the best option.
If you are dating someone that isn't as well off as you are, then you need to be sensitive to that. You can plan outings that are inexpensive or free. But, that doesn't mean you can't treat them to a luxurious weekend getaway from time to time. Just find the balance that will make you both feel comfortable.
3. Understand Their Attitude Towards Money
Ask probing questions to understand their attitude towards money, such as:
a. When did you get your first job? - If they have been working since they were very young, they likely believe everyone should work hard for their money. They were likely expected to work and help out around the house.
b. Are you a spender or a saver? - Spenders tend to make impulse buys, even if they regret the purchase later. Savers make calculated buying decision so that they have enough to cover all of their expenses.
c. If you had a million dollars, what would you do with it? - You'll find out what their real priorities are by how they answer this question. Also, you will learn a lot about their character. People who are not as self-focused will always mention spending some of the money on others.
d. Where would you go if money was no concern? - This is a perfect way to learn where to whisk them away for a romantic destination. Also, it can give you insights into how they would manage your money if they had a chance.
e. What kinds of things do you give as gifts? - Here's a way to find out how important gifts are to them. Also, you'll learn how much they expect gifts to cost that is given to them.
During the early stages of dating, it's so important to ask a lot of questions. It's the only way to know if you and the other person have a connection.
4. Explain Your Attitude Towards Money
Don't leave the conversation one-sided about money. You need to weave your ideas and attitude about money into conversations. In fact, you can take turns answering the questions above. They need to understand your thoughts about the subject so they aren't blindsided by your actions. This is especially important if they aren't aware of how much your net worth is.
5. Keep Your Money Separate
Unless you are ready to get married or have already tied the knot, it's best to keep your money separate. In fact, many married couples stick with that arrangement after they get married because they developed those patterns during their dating relationship. You don't need a significant other being involved in your financial decisions or business until they are ready to commit to you.
Money can be a big source of contention in couples. That's why it is best to get a good understanding of how you both view money from the beginning. This will help you determine if they are going to be able to handle a life with a millionaire.