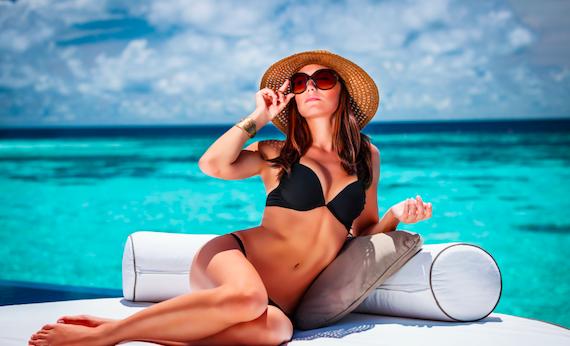 The world is full of luxurious travel destinations. From the gorgeous hotels of London or Dubai to the beaches of Tulum, there's always a new destination that awaits you. But there's one thing that's often missing from even the most delightful travel experiences: privacy. Sure, it's great to be in one of the most exciting cities or iconic locations, but sometimes you want something different. Sometimes, you just want to get away from it all.
But with a little insider knowledge and a little research, you can get a truly exclusive travel experience. One that takes you away from the crowds and lets you really get away. From the ultimate private beach experience to traveling to the farthest corners of the globe, there are so many amazing options that will appeal to both the adventurous and the relaxed traveler. Here are 10 of the most private luxury travel experiences you can find, because sometimes privacy is the real luxury.
1. Fiji
You may think of Fiji as a stunning island, but it is actually made up of a series of 332 islands. Though they're all beautiful, some of them provide for a more exclusive experience than others. The treehouses at the Matangi Private Island Resort come with private verandas and a chance to sleep in the treetops — in style, of course.

2. French Polynesia
A resort that you can only access by helicopter? That's exactly what you get with The Brando. Named after its former owner (the Marlon Brando) to get to this luxury eco-lodge you have to fly to Tahiti, where a private helicopter will deliver you to the resort. Don't worry if it sounds like a hassle — once you're there, it's more than worth the wait.
3. Alaska
Alaska might not seem like your number one choice for luxury, but if you do it right then you can get a totally unique upscale travel experience. With untouched nature all around, you'll get resplendent views like nowhere else. The Ultima Thule Lodge is 100 miles from the nearest road and set within 24 million acres of protected wilderness with gorgeous gardens and views you simply can't find anywhere else.
4. Botswana
Take a page out of Prince Harry's book and check out the gorgeous landscapes of Botswana. The Selinda Explorers Camp is a remote option where every luxury is thought of and taken care of. Set in a huge private woodland, expect lions, leopards, and elephants and a lot of classic safari style.
5. Easter Islands
The Easter Islands technically belong to Chile — but lie 2,300 miles away. And there aren't any nearby neighbors — in fact, the nearest inhabited land is Pitcairn, which is over 1,200 miles away, so privacy isn't an issue. Because of its destination, it's perfect for a luxury traveler. It's not a popular destination amount tourists, but the Hangaroa Eco Village and Spa will still deliver you a 5-star experience every step of the way.
6. Newfoundland
If you want some stunning modern architecture in a remote setting, the floor-to-ceiling windows of Fogo Island Inn will give you everything you need. Plus, not one, but two rooftop saunas mean that you have a totally unrivaled opportunity for leaning back with a glass of champagne and looking at the stars.
7. Maldives
Though the Maldives isn't exactly a secret for a luxury traveler, it's become so popular that they off some truly exclusive travel experiences on offer, if you know where to look. If you want unmatched beaches and clear water without the throngs of tourists, check out the Niyama private islands, perfect for really taking a break from it all.
8. Solomon Island
If you want to be surrounded by nothing but sea and islands, check out the Tavanipupu Island Resort. Only accessible by boat, this resort offers complimentary trips to other islands when you please — but with the beaches, food, and weather, you'll probably just want to stay where you are.
9. The Galapagos Islands
If you have an extra $10,000 or so burning a hole in your pocket, you may want to consider the Galapagos Islands. Pikaia Lodge not only gives you the ultimate luxury travel experience, but you can also keep an eye out for the oldest living vertebrate — the infamous Galapagos tortoise that roams the islands.
10. The Swiss Alps
If you like your luxury travel experiences to feel a lot more active, consider an over-the-top stay in the Swiss Alps. Chalet Zermatt Peak has breathtaking views of the Matterhorn, combined with every amenity and luxury you could possibly think of. The Swiss know how to do relaxation right.
No matter what corner of the world you want to visit, there's a way to have a truly magical, luxury travel experience. So the next time your booking a romantic getaway or even just a solo jaunt, think beyond the well-trodden path. If you have the means and the know-how, you can find a exlusive, private travel experience — because isn't that what luxurious travel is all about?