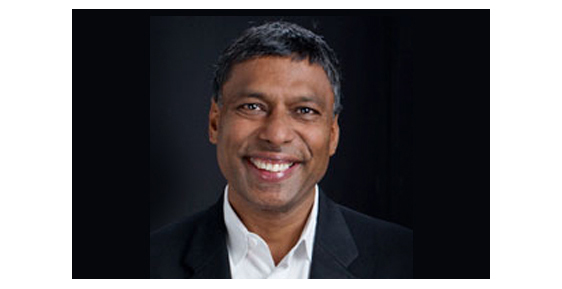 Controversy, failure and hard decisions are part of building a business. They say it's not how many times you get knocked down, but how many times you get back up. A serial entrepreneur, Naveen Jain, is one resilient businessman that knows the highs and the lows of innovation and leadership. Jain is the cofounder of Moon Express and CEO and co-founder of Viome. He rode the wave of the dot-com bubble and burst. Seen as a thought leader, MillionaireMatch got the inside scoop on how Jain goes from success to more success.
"As entrepreneurs, when you focus on things that are financially oriented meaning you want to start a company to make money, to me making money is like having an orgasm. When you focus on it you never get it. You have to enjoy the process," Jain said. Many times you won't be making a lot of many at the beginning, if any at all. You may even have to leave your nicely paid job to give full attention to your startup, so it's important to be passionate about the problem you are solving.
Speaking of problems, Jain believes that all problems can be solved. His current focus is creating solutions for the healthcare and education industries. Growing up poor in India, moving to the U.S. with nothing, and not speaking English, Jain has built an audacious mindset. "I look at how far I have come from when I got started," he said. "The biggest hurdle in our life is really our mindset. We carry this mindset of scarcity rather than the mindset of abundance. We carry this mindset of what is instead not what it can be. As an entrepreneur, I don't look at the thing and say is the glass half empty or half full. I simply look and say do I want to fill the glass or not. If I want to fill the glass, does it really matter if it's half empty or half full?" Jain explained. "You focus on what you want the world to be not what it is," he added.
Mindset is very important to the success of an entrepreneur. Jain has started several companies including Infospace and Intelius. Both companies were able to scale fast, but also met many challenges including lawsuits. "If you can create any company that can help a billion people, it will be a massive company," Jain said. He explained that it takes less time today to affect a large group of people due to technology. Instead of it taking hundreds of years like a Macy's, it may only take about 10 to 15 years. "You don't have to last. You simply have to know how to solve the problem," he said.
Jain offered additional advice to entrepreneurs. "Once you have become good at something, you can only improve it incrementally. You can make it 10 percent better or 15 percent better. If you come to an industry, and you know nothing about it you are able to change it 10 to 100 times. When you are worried about not knowing anything, that is your biggest asset," he said for those new to the startup world. He admits that he is no rocket scientist, "It is the mindset of how you think about it."
Moon Express is the first private American company going after access to the moon. Viome is an in-home test that gives an assessment of your health through metabolic and gut testing. These are two very different companies, but Jain's passion has him working 18 hour days. He said as an entrepreneur, you may deal with self-doubt. That is normal. "Even if the idea doesn't work, I'm going to die trying it," he said. We believe that.
For more information on his latest companies, visit www.moonexpress.com and www.viome.com.