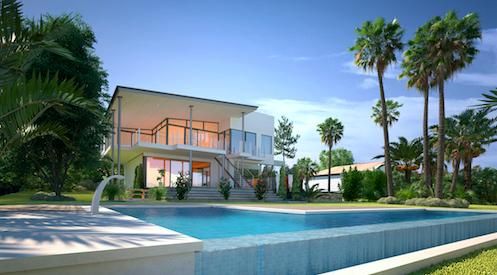 As a millionaire with a luxury lifestyle, it's easy to feel pulled in multiple directions. On the one hand, there's always a new gadget, new product, new place to visit — but on the other the other hand, we are constantly hearing about the importance of mindfulness, unplugging, and taking care of your mental health. But how can you combine the two? In a world of luxury lifestyles it, it can be difficult to find a balance. So how can a luxury lifestyle still be mindful?
The good news is that it's completely possible to have the best in everything and still find time to unwind and feel treat you are. In fact, having the means to live life the way you want you can make all the difference and allow you to have a more mindful, relaxed lifestyle. The key is in how you approach it. So if you're a millionaire who wants to live their best life will still being mindful, this is what you need to keep in mind.
Remember That Class Is Timeless
Sure, there's always a new product out there. A new coat, a new watch, a new set of headphones — there's always something to grab your attention and it can be a little overwhelming. But remember the class is timeless. Rather than getting caught up in the frenzy of new products released every season — or even every week — focus on classic, well-made products that would last a lifetime. Think about Louis Vuitton luggage, a Girard-Perregaux watch, a Helmut Lang gown — all classic, all timeless. Plus there's nothing more desperate than somebody trying to create an identity out of material things. True luxury lifestyle means not having to chase the latest trend.
Focus on Experiences
To live a more mindful, rewarding luxury life you should focus you're spending on experiences rather than material things. Of course, it's great to treat yourself and the people you care about once in a while — and you should never stop yourself from getting some that you really want. That's one of the benefits of being a millionaire, after all. But make sure that you're spending enough time experiencing life and allowing yourself room to unplug.
Traveling to new countries, trying new hobbies, even just a relaxing spa weekend can totally take you out of your comfort zone and let you truly unwind. Spend your money focusing on and spending time with the people that you love in a fabulous setting. And if you can ditch your phone for a while, even better.
Be Aware Of Sustainability
More and more, it's impossible to ignore the way they are lifestyles impact the world around us. Luckily, recycling and sustainable products have caught up with 21st Century – and are now completely compatible with a luxury lifestyle. Famous designers are producing sustainable lines, chic homeware now comes with a minimalist aesthetic — there are so many ways to incorporate sustainability into the cutting-edge lifestyle. And the benefits aren't just for the planet — they're for your health. An uncluttered space, sustainable options, and the sense that you're doing the right thing — all of that leads to a clear, healthy mind that will allow you to be in the moment and really engage with your lifestyle.
Use Technology To Help You Streamline
The latest phones and smartwatches, the best fitness tracker, the surround-sound speakers in your home, they're all amazing, often very sexy, products — but they can take over your life. It's easy to find that products meant to enhance our existence actually can become cumbersome. You receive text messages in four different places, your phone rings in every room of your house — that doesn't always feel very luxurious. Luckily, the top technology brands are starting to understand the need for mindfulness in unplugging. So have the best watch, but also know how you can pause your inbox and not be interrupted when you go for a run. Get the latest iPhone and laptop, but turn off the push notifications when you're with your family. Luxury lifestyles are about getting exactly what you need from life – and that's not always being plugged in. Sometimes, taking a step back is the biggest luxury of all.
It's easy to think that a luxury lifestyle is all about having the latest, greatest thing all the time — but take one look at a classic Coco Chanel design or a mid-century design classic and you'll know that's not the case. Having the income to live the luxury lifestyle you want to live is an amazing thing — and you can use it to make your life more mindful, more sustainable. So instead of chasing the trends and plugging into every bit of new technology, try to streamline your way into mindfulness, headspace, quality time, and relaxation. That's real luxury.