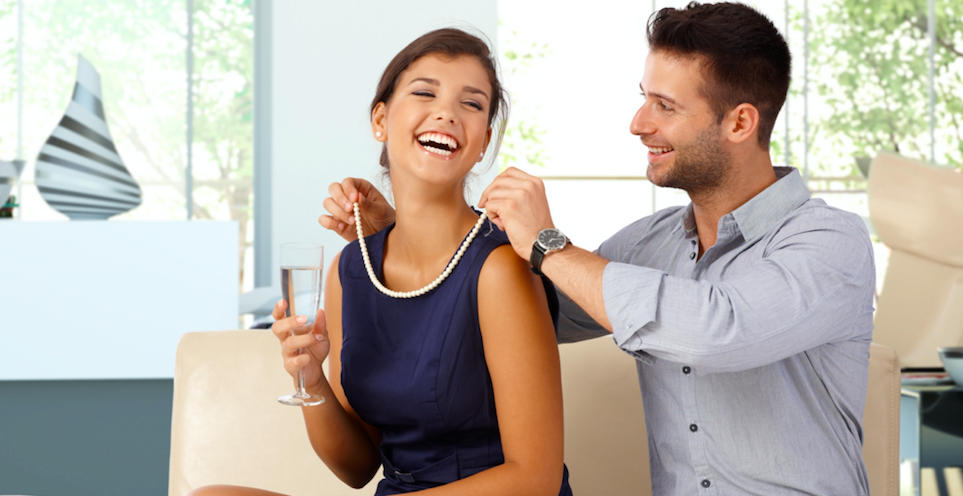 Let's face it; most women have the dream of dating a man who has what it takes to make life a fairy tale. More like a man who has the capacity to provide everything from luxurious clothes to exquisite jewelry and more. If you're among the many women with big dreams, there's no doubt that you're longing to find that rich guy that can make all your dreams come true. And of course, when you find him, you'll definitely want to keep him enamored forever.
Need a little help? Well, here are a few tips to keep in mind when dating a millionaire.
1. First off, It's totally fine to ask a millionaire how they achieved their success. This is completely different from asking how he got his money or how much he has in the bank — millionaires don't like such conversations. On the flip side, your millionaire will love to talk more about his accomplishments as well as the secret to his success, and of course, you won't be wrong to listen. What's more, millionaires are likely to share a story or two about the challenges they encountered and bypassed on their way to success.
To sum it up, you should be aware that some millionaires may actually start up a conversation about how much money they have — their cars, houses and the likes. At this point, it's great to be yourself and act like you're less interested; you may even cut in on the conversation and ask about his hobbies instead! This will make you look less concerned about his wealth and that's huge.
2. Next up, you should be aware that millionaires love smart women. Are you one? If yes, you won't be wrong to show your date just how smart you are. Once you engage in intellectual conversations, your millionaire will feel great and know that he can rely on you in times of need. More like when he needs to make super important business or career decisions. The bottom line: Be the woman with beauty and brains.
3. It's super important to look great at all times - fall in love with your body and make it awesome! Most if not all rich guys are attracted to women who spend quality time in front of the mirror; remember, he has what it takes to have any woman, so do your best to keep him hooked on you and you alone. Besides taking care of your skin and wearing fancy clothes, you'll also want to stay fit and hot. Trust us, everything counts!
4. It's also great to take your millionaire out on a date every once in a while. Now, you don't have to book the most expensive restaurant in town or do anything fancy. Just stick to something simple; maybe a night out of town or walk in the park. The big idea is for the date to be on you! Just do whatever tickles your fancy and make him feel great, he'll definitely appreciate your effort.
5. Keep up with current events - be sure to learn how to check the news daily and stay on top of what's happening. The thing is, millionaires are always aware of current events and they'll expect you to catch up. In fact, being updated is a prerequisite to having a successful relationship with a millionaire.
Moving forward, you won't be wrong to get interested in arts as well. In essence, you should learn more about famous painters and their incredible artworks. Why? Well, it's only because most millionaires love collecting amazing works of art regardless of the price. So of course, kick-starting a conversation about what you know is sure to be awesome.
6. Finally, you should be aware that your man's job or business is his top priority. Don't be surprised if he stays out late trying to fix a thing or two. If you've captured a millionaire's heart, he's going to be there for you, but of course, his job is first and foremost. After all, his job/business is the reason for the luxurious lifestyle you both are enjoying! Also, there's a good chance of having a stable career yourself, so everything should be even. And that's it! These are some of the best tips to have a successful relationship with the millionaire of your dreams. The most important thing is to be yourself and work towards making him fall head over heels for you! We hope these tips come handy in due time. Good luck!