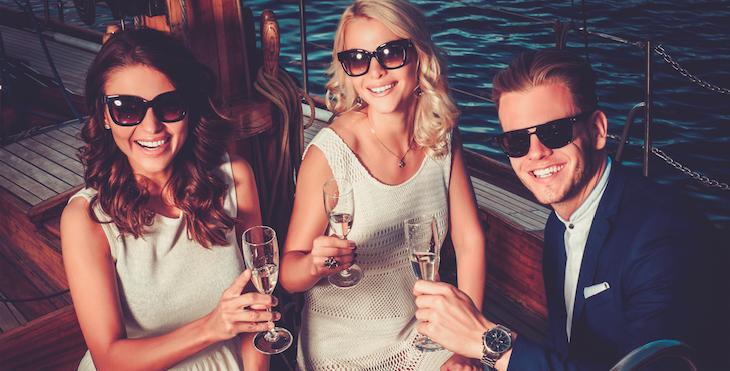 Many people who have these expensive homes and luxury cars do not have much wealth at all. They may earn a fairly big amount of money, but they spend it all anyway. Then the other thing that is even older than that, many other people who have a great deal of wealth do not live in these same posh areas or even drive these luxury cars. Fewer than half the millionaires I read and studied live in high-rent districts.
What most people do not realize is that wealth is not the same as income. When you make a million dollars a year, and you spend a million dollars a year, you are not wealthy and you are not getting wealthy as well. Wealth is what you accumulate, not what you spend.
Now the simple question, how do you become wealthy then? How do you become a millionaire? With these questions, too many of us seem to get it completely wrong. In the rare cases, it is luck or inheritance or even intelligence that builds these fortunes. Real wealth is more often the inexorable result of a person's hard work, his perseverance and most of all, self-discipline.
Who are the people that tend to get wealthy? It is not the exotic back-stabbers or even the dabblers in high finances we see depicted on TV. No, it is the average person that has a net worth of a million dollars or more, it is usually this businessman who has lived in the same town all his life. This person owns a small factory or a chain of shops or that has a service company. He or she has only been married once, or are still married, and they live in a middle-class area, next to people that have a fraction of their wealth. He is the compulsive saver and investor. He is the wealthy one.
So would you say that millionaires are dull people? Yes, by Hollywood standards maybe they are, but these dull people have something very important and exciting to teach us about money. They want to teach us that attitude is the greatest difference between millionaires and the rest of us that struggle every day to get by. They also teach us that they, the rich, follow certain rules, and here are just some of the most important ones they have to share with us today.
First, we have to live below our means, yes I said below, do not go above what you can afford, rather go below what you can afford. This proves to be true, as most successful accumulators of wealthy send far less than they can afford on houses, cars, holidays and entertainment. Why would this be? It is very simple really, these kinds of expenses offer very little or no return. The wealthy would much rather put their money into investments or their businesses. You see, it is an attitude. As many millionaires would say, a luxury house is a bad investment. The reason for this is why would you pay $500 000 for a house when a $250 000 would suit you just the same. The extra $250 000 you could use to earn interest. They understand that when you buy a luxury house, you buy a luxury lifestyle with that house as well. Your rates automatically skyrocket, along with the cost of services and insurance, and all the prices of nearby facilities such as grocery shops and a lot more tend to be much higher as well. Some of these millionaires actually said that what is worse than a big house, is the flood of problems and responsibilities that come with it. I would say it is best to buy the house you are happy in, because you and your family love it, not because of the price tag it's got.
The real wealthy man's attitude can also be seen in his car. Some of the wealthy people dive old, unpretentious sedans or puck-ups. I have heard some say that they prefer to buy them by the kilogram, the biggest car that they can find, for the least amount of money possible. You really just need to get from one place to the other with it, but still be able to just enjoy the ride.
Start to emphasize on your net worth, and deemphasize on your income. Millionaire's success is measured by their net worth and not their income. Instead of taking their money home, they prefer to plow as much of their money as they can back into their businesses; they share portfolios and other assets. Why do they do this? They do this because any government does not tax you on wealth, you get taxed on income. Therefore the more income you bring home for consumption, the more the government will take from you.
The people who pile up net worth the fastest, tend to put every cent the can into investments, they do not just consume it all. Whіlе of соurѕе, thеу reinvest thеіr earnings frоm investments while watching thеіr nеt wоrth soar, whісh is аn аttіtudе аѕ wеll.
The best wealth-builders рау саrеful аttеntіоn tо thеіr money, аnd they ѕееk professional advice, they сultіvаtе good аdvісе. While those who spend heavily on luxury things like cars, boats, and houses, they tend to skimp on good investment advice. Those who skimp on luxuries are usually more willing to pay top dollar for good legal and sound financial advice. They are also constantly looking for new investment opportunities and possibilities. Most mysteriously, these wealthy accumulators seem to develop some sort of sixth sense for hidden opportunities. Some seem to learn about investment opportunities before they are common knowledge. Then they are shrewd enough to separate the good tips from the bad ones as well.
The self-made rich also develop clear goals for themselves and their money, they develop plans. Whatever it may be that they want, whether it be to retire early or they want to leave an estate to their children, their goals may vary, but two things they all have in common is that they have a figure in mind, and they have an approximate date as to when they want it by, then they work unceasingly towards that goal.
All of us, who are millionaires in the making, should start to develop a plan, regardless of what age we might be. We must decide how much we want to accumulate, and by when we want it. Then we start to work backward to meet our goal. How much should we save yearly to reach our goal?
One thing may surprise you if you make wealth, not just income but wealth your goal, then the luxury house you've been dreaming about might not seem as alluring as before.