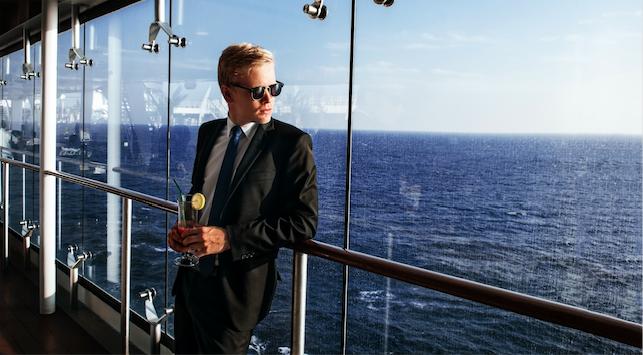 Issues of discuss regarding dating especially with millionaire men and women have taken different tolls and divide of understanding among many people. Like many other arguments, people arguably never cease to lend their voices to the debate at every viable opportunity to share ideas especially on the reasonability of the decision of less wealthy individuals to go into love relationships with their wealthy counterparts. This among other things prompted the earlier investigative research conducted by millionairematch.com to have its own standpoint on the issue.
If the resulting statistics from the study on 15,000 online respondents is thus anything to go by, most millionaire men seem not to get bordered about the figures in your (women's) bank account. The statistics suggest that 79.6 percent of them wouldn't give a damn about that while as much as 84.5 percent of millionaire women would always want to partner with another millionaire in love affairs. This could be traced to the fact that independent millionaire men (82.6 percent) find it easy sharing their wealth with the less fortunate while millionaire women (80 percent) are always careful with their wealth even after entering into a marriage.
Aside this, many other issues have been discussed about this 'exotic' dating pattern, and some of these include what to expect if one is dating a millionaire man or woman. Dating a millionaire is not always fanciful as many think of it. Don't misunderstand this, it is surely not a choice of torture but there definitely would be differences in lifestyles of wealthy men and their less fortunate partner and vice versa. Trust me, relationship issues are not what anyone wants wealthy or not, therefore these potential problems must be solved to avoid imbalances and at worst divorce. They include;
Coping with Work Schedules
If your partner is a self-made millionaire, you have got to cope with his/her busy work schedule. No one will tell you a better fact than this. A self-made millionaire could only make his money working round the clock. You have to cope with this part of him because that is probably what he is at his core. You are definitely not going into his life to change his work-life balance, you can only assist him in reframing his priorities such that he could shift more time to being with you. This relationship might usually be a less romantic type but you must maximize the fun as long as you can get some uninterrupted chunk of time with him. Make him or her understand that a good relationship requires a lot of work as well, and persuade him to ensure his work-life balance to make the love affair merrier.
As the less fortunate partner in the relationship, the bulk of work in this situation lies with you. The primary aim here is to make him handle your relationship like he handles his business without necessarily affecting it. Make him use his attention, time and creative thinking as well as passion to meet your expectations. Retrace and reframe your requests to suit his understanding of life and make him invest in your relationship to get returns like he does in his business.
Friends and Social Interactions Differences
It basically balls down to the friends you both keep, and perhaps the caliber of people you interact with. You may start to feel his friends are stuffy, and he may begin to think yours are immature. This may be consequent of age bracket, financial statuses, social statuses and lots of other things that could provoke questions of inferiority or superiority as the case may be. No matter how complicated you might think the situation is here, you have got a simple solution. Get his match of friends to occasions he will be going with you, and go with him alone if you think he would be irritated with your choice. For example, you shouldn't invite him to a girl's night fun when you know it would be distasteful to his choice of outing. No matter how hard he tries to fit in, he might find it very uncomfortable. When it comes down to you fitting into his clique, my advice is that you shouldn't overdo it. Instead of a boring time with his friends, it is better alone with him in the whiskey tasting activity. This way you would have shares of things to do as well and cherishing moments to reminisce about later. This will also set tones of understanding for your love affair. In case you however find it comfortable going out with him alongside his friends and yours, set your own rules to manage your expectations. You must not fall in love with his friends, and him with your friends.
Pleasing Him Could Be Dreadful Owing To Choice
Get this fact right here. It might be really difficult for you to treat him to his real value because he is financially advantageous. Getting him gifts and making up surprises might also be challenging because of your financial grasp. Here is the tip. Gifts isn't about the cost, it is about the value. Get him that exact thing you know he loves regardless of how ridiculous the price may seem to you. He would surely understand you want to do more but cannot probably afford it. More importantly, the gifts you give to him is about the effort and not the price. Another advice for you is to get him creative things. He may have many designer wristwatches but what if you get him a totally different design (inexpensive) with pictures of nature around it if he is a nature freak? Or what about taking him for a date where you first met? You are trying to bring back a memory which he will so cherish.
Struggles with dating a millionaire is actually common and fixable, but they all start with understanding the above facts. Focus on your love and try as much as possible to please yourselves. Guess what? Working past these issues is very attainable. Some of them get to happen even when you are not dating a millionaire. Commitment and sacrifices are key, and are the only way forward.