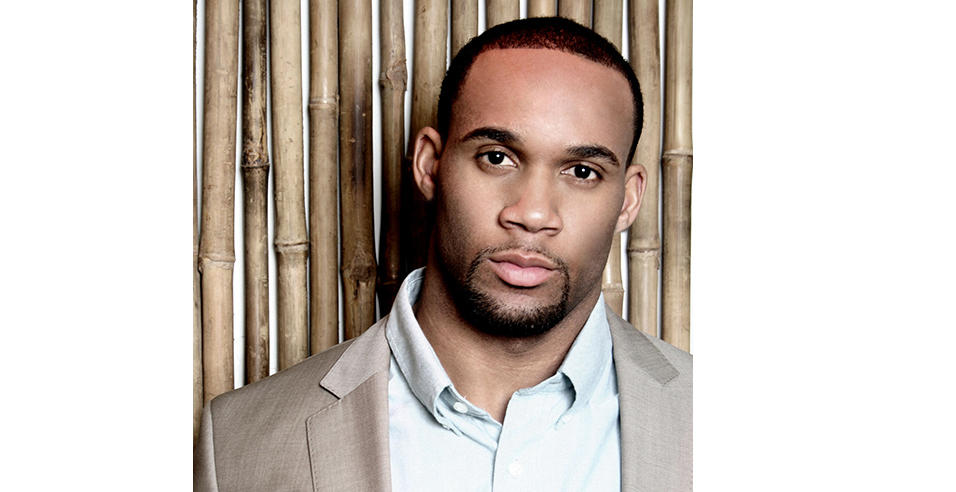 Success is usually met with a busy lifestyle. Everyone from executives to famous preachers opt for the time saving luxury of a private jet. Recently, several new companies have entered the market to give their spin on the luxury service. M2 Aviation Group is offering more than a spin, but great quality service. MillionaireMatch spoke with Bret Lockett, partner in M2 Jets and former NFL player on taking the leap into entrepreneurship. He shared with us his top tips for success.
MillionaireMatch: How did you become a partner with M2 Aviation?
Bret Lockett: My business partner and very good friend, Moshe Malamud, started the company in 2010. When we met, I was still playing football at the time.
MM: Why did you decide to get into the aviation industry?
Lockett: I always like to say people fall into a business because they are interested in it or they have a family member or friend in it. For me, it's both. It's something I saw the need for in the private aviation space. Even though private jets are a luxury service, most people aren't treated the way they should be treated for paying for a luxury service like flying privately. My partner Moshe who has been flying privately for over 20 years, was tired of experiencing mechanical issues on the tarmac, and dealing with inexperienced brokers. For $20k to $30k per trip, he felt like the experience could be better. He bought his own plane and realized he had a lot of friends and colleagues that flew privately. Got his second plane, and created a niche service that is needed.
MM: What sets you apart in addition to great customer service?
Lockett: The biggest differentiation from other private aviation services is that we understand the mindset of some of the most successful people in the world. That's who owns the company. Moshe is the former Executive Chairman of The Franklin Mint, a billion dollar company.
I've played in the NFL which is a something that a small percentage that play football make it to that level. When you are dealing with successful people, they have to be in a certain mindset to walk into a meeting, game or if they are an artist, hop on the stage for a concert. They have to be there with a clear mind and intentions. Understanding that time is an important thing that you can't buy more of. We understand that making sure they are getting from point A to B as seamless as possible with the most exquisite meals, best drinks, champagne, and whatever else they require.
MM: Can you talk about other businesses that you have started?
Lockett: I started a record label when I was playing football. I also invested in a ground transportation company in Florida. Neither of them did very well. Those were my first cracks at starting a business.
MM: What did you learn from those failed businesses?
Lockett: Patience. I think that's something we all learn soon or later in life. With my first company, a record label in which I was an artist on the label, I realized that once you take a passion to a business you actually have to have a plan and strategy-having an outcome and being able to measure the outcome. When I invested in the ground transportation company in Florida, I invested moreso as a friend than an investor. My biggest lesson there was understanding that friends are friends and business is business. If you plan to invest for business, you need to really be patient and make sure it's something you believe in, not just the concept but the person behind the company.
MM: What additional advice would you give entrepreneurs?
Lockett: If business isn't your background or you didn't study business in school, you are going to have to learn by trial and error, and applying yourself. One of the best ways to accelerate yourself is to find at least three people that have done something at one of the highest levels or the highest level that you can get in contact with. I say that because most of the time you aren't going to be able to get Elon Musk on the phone to ask him about your startup idea, but there are some people in your network who wouldn't mind spending 30 minutes to an hour with you go over your business idea.
MM: Did you take any lessons learned in the NFL into being an entrepreneur?
Lockett: Absolutely. It's so synonymous it's almost scary. As a professional athlete, nothing is guaranteed. Well, at least for me. In the NFL, there are no guaranteed contracts no matter what deal you sign. You can get released at any point during or prior to the season. Understanding that your next day is your best day, and your last day is your best day as well. Everyday that you wake up as an entrepreneur, you're still unemployed. You still have something to prove. You're not cracking away at a nine to five and having someone else pay you. It's not how it works, and that's how the NFL is. As an entrepreneur, you are going against some of the top business minds in the world, major corporations with tons of capital, people who have sold businesses and are now going into other markets, and those who have friends and resources behind them. If you don't have those capabilities, you are going to have to figure out what your intrinsic value is and what you can bring to the table. A great way to jumpstart that is getting mentors and the right people around you, and figuring out what strengths you have and filling those weaknesses with smart people.
Not everyone is great at financials. Entrepreneurs are creative people. A lot of financial people aren't great at being entrepreneurs, because they are so focused on the financials. You have to be able to balance both and see the big picture.
MM: What type of mindset do you have to have as an entrepreneur?
Lockett: There's two types of people I think. There's people that wake up and say this is the way the world is and i'm going to fit into it. Other people wake up and say this is my world, and I'm going to make it how I want it to be. As an entrepreneur, you have to be the second person. You have to be able to wake up everyday and say this is my world. I'm going to make it what I want it to be. A lot of times things are not going to go your way but, with consistent effort it will eventually happen.
It might be that it's not meant to happen. It may not be the right time, strategy, team or the right leader which is you. You have to look at yourself and ask what skills do I need to develop to be able accomplish what I need to get to the next level. If you look at an organization that struggles, nine times out of ten it's a leadership issue.
MM: You talk about having the right team and it being the right time, when have you had to make an uncomfortable pivot?
Lockett: The biggest pivot that I've made is working on myself more than working on my career. It's never about what you do, it's more about who you are. Instead of looking outward saying its the market, we don't have enough market share, or not enough private jets, or enough clients I look at myself. What kind of person do I need to be to build a team of successful charter brokers to be with out clientele.What person do I have to be to be able to sit down with some of the most successful people in the world to convince them to use our service versus what they have been using for years? I always take a look inward first. If I'm doing what I need to do personally, then I'll look at outside factors.
MM: What is next for M2, and do you have any other entrepreneurial endeavors you want to leap into?
Lockett: We've been able to expand from a small startup in New York with one aircraft, now we have 20. What we are looking to do in the next three years is expand our aircraft to a fleet of 30, and offer international service. We do have international clients, but we want a bigger presence. We also want to break into the shuttle market. I believe the future of travel is headed into that direction.
I'm passionate about helping others, speaking and motivating others to live out their dreams. I was really able to live out my dream at a young age. I'm not exactly sure what my next endeavors will be, but philanthropy is something I do and coaching. Those are some of my passions that may lead to something else.
For more information on M2 Aviation Group, be sure to check them out at m2jets.com.