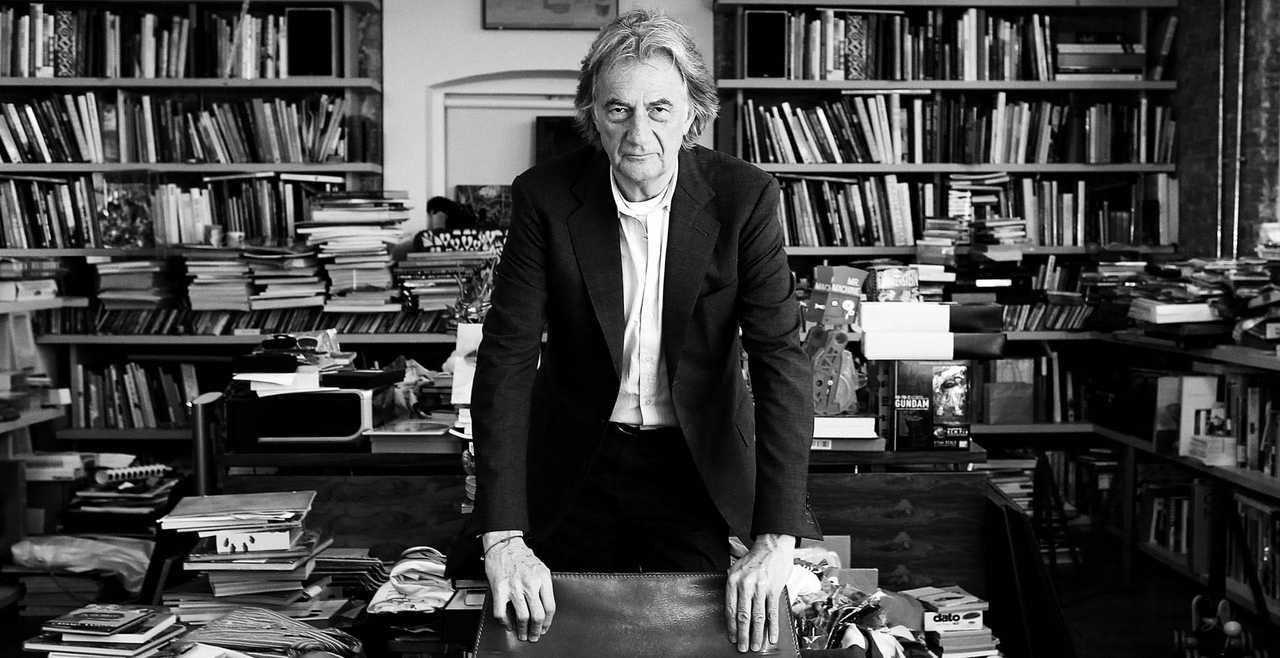 Men's fashion has evolved and expanded, but Paul Smith has been a consistent brand offering men quality pieces. With big names like Armani and Versace as well as new designers popping up every day, it is a wonder how Paul Smith has been able to stay a force in the fashion industry. MillionaireMatch took a dive into the designer's world.
Smith, who was born in Nottingham, took on bike racing at age 12. Even though he admits he wasn't as strong and didn't think he would be successful long-term, he raced until age 18. An accident that left him in recovery for months, lead him to think of other career options. Smith started to make silk screen t-shirts and sell them in London. Later, he met a woman who designed clothes but had no clue as to how to open up a shop. Smith, who had no previous experience, volunteered to handle the business part of opening up a brick and mortar.
Smith met his wife Pauline when he was only 21 years of age. By this time, he had been managing the shop for three years. His soon-to-be wife worked at a nearby college teaching about fashion. "Because I have lots of stability at home, I'm not searching for anything. I don't feel the need to go to the private views and kissy, kissy parties. It doesn't appeal to me," he says about being married to the love of his life and how it helps him as a businessman.
The Paul Smith brand may be considered a high-end label, but Smith has his own definition of luxury. "The privilege of freedom is luxury to me. The privilege of silence and being able to make your own decisions is luxury to me," he said. "I have a love of life. I'm not motivated by money, just the joy of life. The joy of touch, conversation, the joy of emotion and obviously it is very nice to be successful as well," he added.
His first items for the Paul Smith brand were suits of course. The suits were designed to be worn to funerals, weddings or a job interview. By the 1980s when Smith worked with Armani, he began to shift the style to a softer look that could be worn for different occasions. Even though their options expanded, Smith was not in a hurry to open up shops everywhere. When other brands would open five stores a year, he would open only two. His tactic was to do it slow and not push, which he says has helped him stay in the game. Also, quality of his product.
"It's always been very wearable," he said. "Paul Smith has always been about character and individuality," he explained. He noted some designers are more creative than his brand but lack on quality. He does encourage new designers to have a point of view. "The key to creativity is spontaneity. You just got to go for it. By the time you deliberate, someone who is in the fast lane will overtake you," he said.
Smith still gets up for his morning swim at 5 am and heads to the office at 6 am to make sure he is plugged into the brand he loves dearly. "The satisfaction I get is that every day is a new beginning," Smith said. The company has seemed some challenges with a loss of revenue in the last year, but Smith remains positive that Paul Smith is here to stay.
For more information on the brand, visit paulsmith.com.