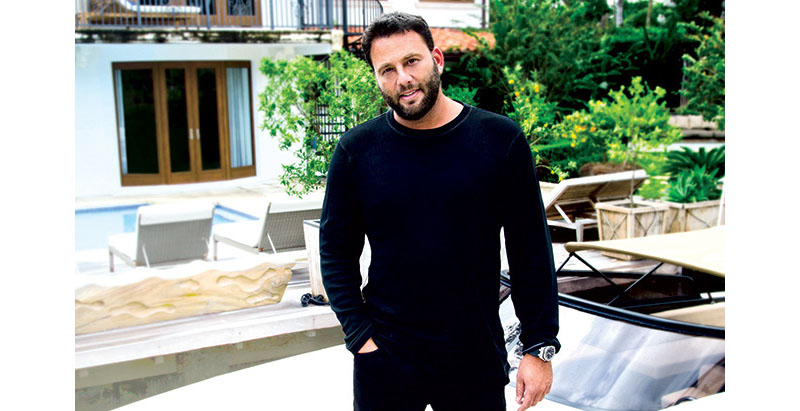 Tis the season to sip champagne and share laughs with lifelong friends. Some may decide to stay home for New Year's Eve, but the choice to celebrate in a lush venue is still top of the list. Well, if you are in Miami you probably have heard of LIV, Story and Komodo Lounge. Dave Grutman is the entrepreneur responsible for these lively spaces that boasts some of the best DJs and music artists. MillionaireMatch got the scoop on how he went from bartender to nightlife mogul.
"Relationships mean everything," Grutman said. Relationships have been a big factor to Grutman's success. It was his friend Jeff Soffer who wanted him to manage the newly renovated LIV at Fontainebleau Miami Beach. In the early days, Grutman worked as a bartender at Biz Bistro where he would serve up drinks to businessmen after a day's round of golf. The owner of that restaurant was Soffer's dad, Donald Soffer. "Whether you are a bartender, busser or doctor you always have to treat everything like it's a profession," he said. He later became a manager there. "I always try to treat people like I want to be treated," Grutman said.
Grutman learned early on what it would take to be successful beyond building strong relationships. "I run my business with proper ethics," recalling his time at one of his first nightlife venues. He didn't always do this. Cameo, his first club, failed because he focused on trying to outdo The Opium Group which eventually bought it from him.
He now spends his time making sure his brand sticks out from the rest. "I constantly have to see what's going on in the underground, because that becomes pop culture," he said. Scouting for new musical talent and building relationships with agents are all part of the game. LIV generates a revenue of $45 million a year, and that's not by chance. "It's strategic. It's luck. It's being in the right place at the right time and then being able to capitalize on that. There's plenty of times in your life that will come up that you are in the right place at the right time, but if you don't make the right decision it goes away," he said.
Grutman adds to that strategy, by making sure he hires quality people. "We try to build the right team around us so that we can capitalize on that," shared Grutman. His team is so good, competitors have tried to lure them away from the company. He practices building his team up, and not always criticizing them.
With the hospitality business being so competitive, we wanted to know what keeps him on top. "You have to be cutting edge. You can't wait to see what everyone else is doing. Be innovative, constantly," he advised. "You want to create a lifestyle so that people think about you when they make those decisions in the hospitality industry," he said. "I'm in the fun business. At the end of the day, it better be fucking fun," laughed Grutman. He urges that there will be long hours to go along with being the best, and there isn't much life work balance.
With LIV being opened for 10 years, there is no doubt that Grutman continues to keep things fresh and cutting edge. For more information and possibly a new favorite hot spot, check out miami-mg.com.